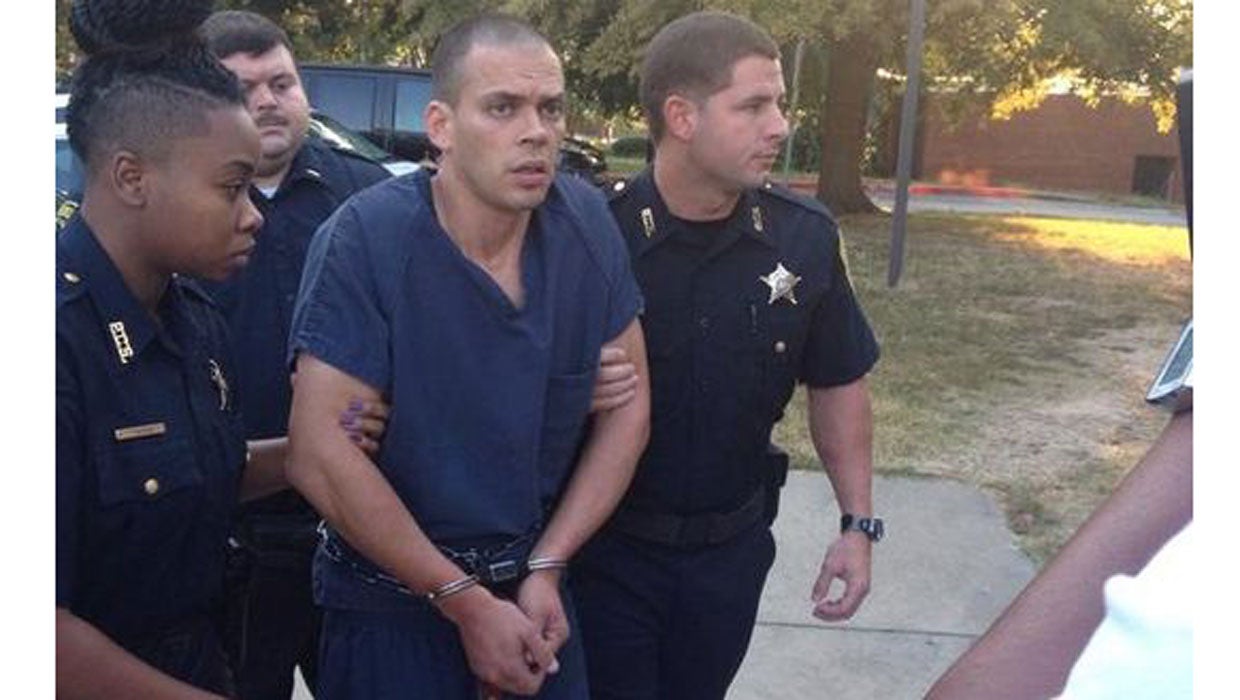 Cops: Slain realtor was to show home to murder suspect
SCOTT, Arkansas -- The man suspected of killing an Arkansas realtor is believed to have been the person to whom she was scheduled to show a home before she vanished Thursday, investigators said at a news conference Tuesday.
Early Tuesday morning, investigators found victim Beverly Carter's body at Argos Concrete Company in a rural area about 25 miles northeast of Little Rock and more than 20 miles away from Scott, where she had an appointment to show a house Thursday but hadn't been seen since.
Arron Michael Lewis, 33, is accused in her murder. He appeared in court Tuesday and pleaded not guilty to one count each of capital murder, kidnapping and robbery, as well as four weapons charges, according to the office of Pulaski County District Judge Wayne Gruber.
Carter, 49, had been scheduled to show a home around 5:30 p.m. Thursday. When her husband didn't hear from her after the appointment, he told CBS affiliate TVH11 he went to investigate, and found her wallet and purse still in her car and the door to the home open.
Investigators confirmed at the conference that they believe Lewis was the person Carter was scheduled to meet.
Speaking Tuesday, Pulaski County Sheriff Doc Holladay said that they believe Lewis acted alone, and his office is not seeking any other suspects.
"Events like this stain the soul of our community," prosecutor Larry Jegley said. "They leave scars, and we know that. And we also know that many of y'all are wanting answers that simply can't be given at this time."
Holladay said that police have interviewed a second man in the case - whom he referred to only as "Trevor" - whom Lewis referred to as a "co-defendant" while speaking with reporters Tuesday. Holladay said that Trevor is not a suspect.
"We had him here yesterday, we interviewed him extensively, and we do not believe he's involved," Holladay said.
Lewis, 33, spoke briefly to reporters Tuesday morning as he was taken from the jail to the sheriff's office, where he was interviewed again after spending more than 12 hours with investigators Monday. Besides referring to Trevor, he denied killing Carter and said she may have been targeted "because she was just a woman that worked alone - a rich broker."
Investigators wouldn't comment on what they believed Lewis' motive may have been or whether he stole anything from Carter. However, they said Lewis and Carter were strangers and that the crime appeared to be one of opportunity.
When the search for her was still underway, Carter's husband told the station he knew something was wrong when he didn't hear from her for three and a half hours after she was scheduled to show the home around 5:30 p.m. Thursday.
When he went to investigate, he said her wallet and purse were in her car, and the door to the home was open. Investigators reportedly found no trace of a crime there.
"Her car was there, and the house was wide open, and I knew that something was wrong," her husband, Carl Carter, told the station.
He said he received a text from his wife around 1 a.m. Friday, but it didn't sound like her.
"All of a sudden I received three texts in a row. One said 'Yes.'... Then she sent another text that said, 'My phone's low. The battery's down, and I'll call you whenever I get signal.' ...And, then, straight back-to-back, I received a text that said 'Oh, I'm out drinking with some friends."
His wife, however, didn't drink, he said.
Pulaski County Sheriff's Office Lt. Carl Minden said Lewis admitted to kidnapping Carter but did not lead authorities to her body. He said investigators received a tip that led them to the concrete company where Carter's body was found.
Lewis previously worked for the concrete company, the Arkansas Democrat-Gazette reported Tuesday. Lewis, 33, was being held on $1 million bail in the Pulaski County jail.
Police haven't said how investigators linked Lewis to Carter's disappearance, however, they said Thursday they have reviewed cell phone evidence in the case.
Thanks for reading CBS NEWS.
Create your free account or log in
for more features.