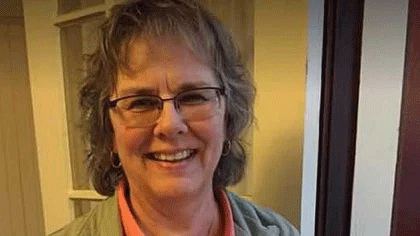 Cops: Man who stabbed nurse was unhappy with hospital care
WORCESTER, Mass. — A young man apparently unhappy with the care he'd received at a hospital is accused of stabbing a nurse in the face and shoulder on Wednesday, reports CBS Boston.
In court on Thursday, a clinical psychiatrist said that suspect Conor O'Regan, 24, is schizophrenic and says he is getting messages from radio and television.
According to the police report, O'Regan said he had gone to Harrington Hospital three weeks before the stabbing and was unsatisfied with the care he received. He allegedly told police he decided to get a knife from his parents' home and go to the hospital to "stab someone."
Police say that someone was nurse Elise Wilson. They say O'Regan went to the hospital emergency room Wednesday and attacked Wilson while he was alone with her in an examination room. CBS Boston reports that he ran off, but was captured a short time later.
Wilson reportedly remains in critical condition with stab wounds to her face and shoulder.
In the report, Southbridge Police Officer Brody Blair said he saw O'Regan stabbing Wilson. Blair said O'Regan then pointed the knife at him before running out of the emergency room.
Wilson, a 40-year veteran nearing retirement, managed to stagger into a hallway for help.
O'Regan will be reportedly be charged with assault and battery with a deadly weapon and assault with intent to kill.
Thanks for reading CBS NEWS.
Create your free account or log in
for more features.