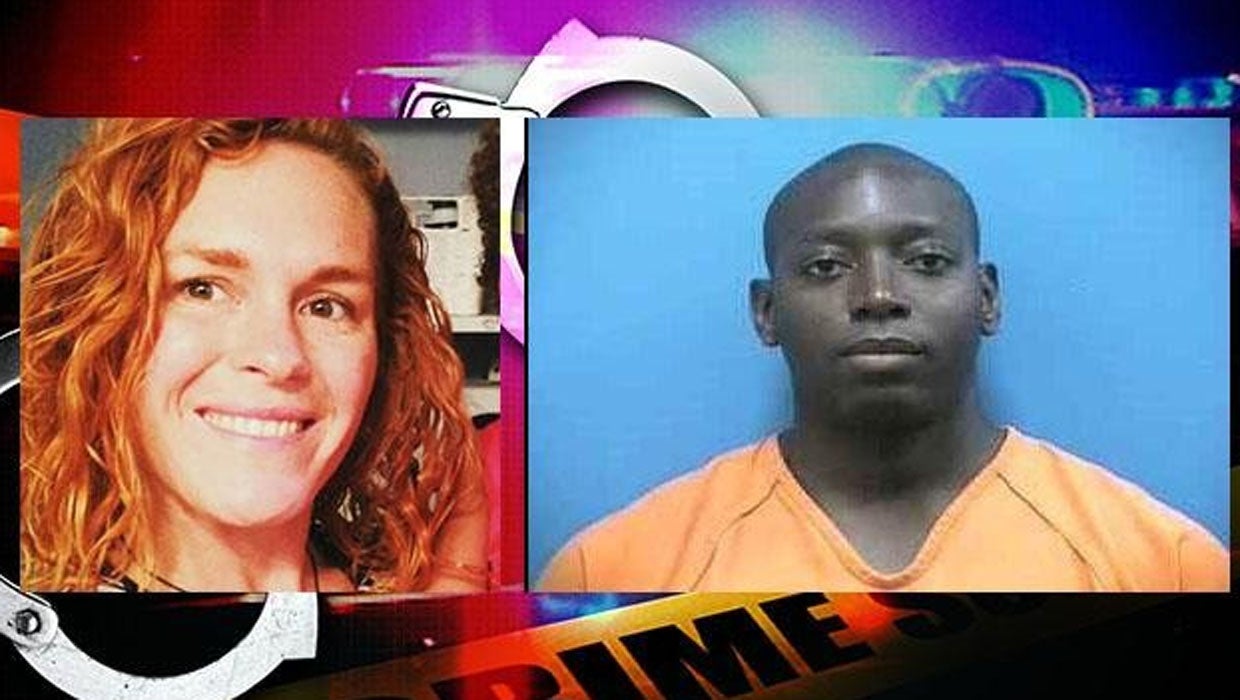 Cops: Ex-husband confessed to killing missing Fla. mom
HOBE SOUND, Fla. -- The ex-husband of a missing south Florida mother has confessed to killing the woman and disposing of her body, a law enforcement official said Wednesday.
Steven Williams has been charged with second-degree murder and child neglect.
Tricia Todd, 33, vanished last month from her home in Hobe Sound. According to CBS affiliate WPEC, she dropped off medication with her ex-husband for her two-year-old daughter. She was supposed to pick up the child early the next day, but Williams told police she never did. She also didn't show up that day for her work at a hospice care center that day, the station reports.
Williams, a 30-year-old U.S. airman stationed in North Carolina, reportedly told police he then dropped the child off with a babysitter and returned to his base. Martin County detectives traveled several times to North Carolina to interview him. At a Tuesday press conference, Martin County Sheriff William Snyder said the initial story Williams told police had "gross inconsistencies... which only got worse with time."
On Tuesday night, Williams confessed to killing the woman and disposing of her body in a forested area in Martin County near Jonathan Dickinson State Park, Snyder said at a Wednesday press conference. Snyder said searchers will re-focus their efforts on the 15-mile wooded area where they believe Todd's remains to be located, but he said Williams wouldn't be specific as to the location of the body and the remains haven't yet been found.
"The area is extremely broad - it's enormously difficult to search that much area to find human remains," Snyder said. "We are now going to re-double our efforts to find Tricia's remains."
Snyder said he couldn't speak to why Williams confessed now.
"We know from past cases that people's conscience weighs on them - oftentimes people really want to get something off their chest," Snyder said. "Oftentimes when people are confronted with what appears to be insurmountable evidence, they'll go ahead and cooperate."
Investigators have said Todd was slain within hours of her trip to Publix on April 26, where she was last seen alive. Surveillance images of her smiling at she talked to a clerk were widely circulated on social media.
Todd's car was reportedly found parked near her home, less than a mile north of the grocery store, according to the Palm Beach Post. The keys were in the ignition and her purse was found inside, but her wallet and cellphone were missing, Snyder said.
Snyder said he couldn't speak to motive, but said the two were divorced and there had been "known issues" about money in the relationship. There had also been several reported instances of domestic violence.
Snyder said Wednesday that while there's no "smoking gun" in the case, investigators have the confession, hundreds of hours of video surveillance footage and dozens of witness statements that together make a "strong circumstantial case" against Williams.
The Air Force said in a written statement released to the station they are "cooperating fully with civil authorities in this case." Williams was assigned as a field training detachment instructor with Detachment 1, 372nd Training Squadron, according to WPEC. Though located at Seymour Johnson Air Force Base, N.C., the unit is attached to the 82nd Training Wing, Air Education and Training Command, with headquarters at Sheppard Air Force Base in Texas.
Todd, an Air Force veteran, was stationed at Shaw Air Force Base in South Carolina. She reportedly worked in food services before her discharge in 2008.
A statement on a Facebook page dedicated to the search for Todd Wednesday said the news of Todd's death is "beyond heart-breaking and indescribably painful."
"We will miss her vibrant love of life, her servant's heart, and her beautiful smile," the statement read.
Snyder said Todd's young child was nearby when she was killed. He said the girl is being "well taken care of."
"Tricia's little girl was blessed with a loving mother and we will make sure that she knows just how much her Mommy loved her every day. She is in a safe, healthy home environment and being surrounded with the love of her family," the statement on the Facebook page read.
Snyder thanked the community for an outpouring of support on social media and in the "boots on the ground" search. He said he feels an obligation as sheriff to protect the county's citizens, and vowed to seek justice for Todd.
"When someone falls prey to something like this, it's very personal," he said.
Thanks for reading CBS NEWS.
Create your free account or log in
for more features.