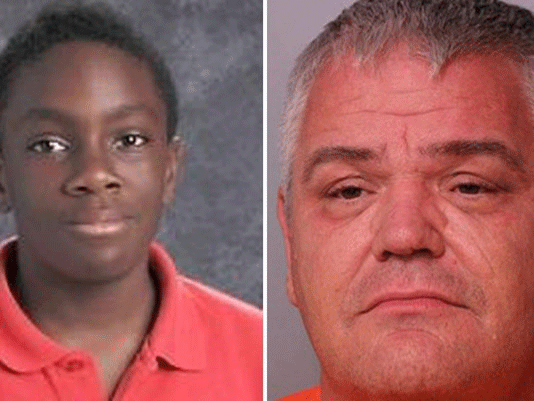 Cops: Drunk driver hits 5 kids getting off school bus, killing 1
POINCIANA, Fla. – A former Mississippi detective is accused of killing one teen and hitting four other children with his car while driving drunk, reports CBS affiliate WTSP.
John Camfield, 48, allegedly hit the middle school children, who has just gotten off a school bus, around 5 p.m. on Thursday.
According to the Polk County Sheriff's Office, a witness driving behind Camfield saw him lean forward in the vehicle and then drive off the road. The witness then saw Camfield hit the students.
Investigators say Camfield first struck 15-year-old Jonte Robinson, then continued north on the shoulder, hitting 14-year-old Jasmine Robertson. He next allegedly struck Rylan Pryce, 12, and then 13-year-old Jahiem Robertson and 13-year old Juan Mena.
Jahiem Robertson reportedly died at the hospital. Mena suffered serious, life-threatening injuries which include spinal injuries, facial fractures, and head trauma.
According to the affidavit in the case, "Roadway evidence showed no signs of pre-impact braking and a post-crash debris field supported the fact the juvenile victims were off the roadway on the shoulder at the time of impact."
The officer who apprehended Camfield was an off-duty deputy alerted to the incident by his 11-year-old daughter, who had called him to pick her up from the bus stop and saw the incident.
Camfield was arrested Thursday and faces an array of charges including DUI with serious bodily injury and leaving the scene of a crash with serious bodily injury.
Polk Sheriff Grady Judd said Camfield worked for 10 law enforcement agencies from 1994 to 2012 in Mississippi. According to Judd, a former employer said that Camfield was one of the very best detectives, but he had a problem with alcohol. Judd said that Camfield used to say he had a relationship with Captain Morgan, a brand of rum.
Judd said that Camfield had arrests in Mississippi on charges of DUI, driving with a suspended license and public intoxication.
Seven hours after the crash his blood alcohol level was .14, Judd said.
Judd said that Camfield was so drunk during his arrest he fell into the deputy's patrol car.
Thanks for reading CBS NEWS.
Create your free account or log in
for more features.