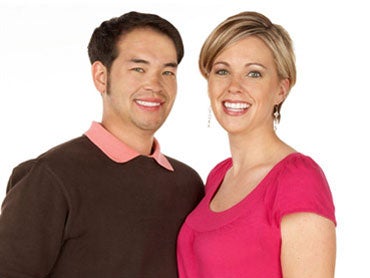 Cops Called to Jon and Kate's Place
Police in eastern Pennsylvania say they responded to an argument at the home of Jon and Kate Gosselin, the separated stars of the hit TLC reality show, "Jon & Kate Plus 8."
Lower Heidelberg police say they calmed the situation down after arriving Thursday evening. No arrests were made and no citations were issued.
Police didn't say who was involved in the incident or cite the reason for the argument.
But the Web site Radaronline.com says Kate summoned them.
According to Radaronline, a shouting match erupted when Kate arrived at the house unexpectedly, and Jon refused to let her in.
Jon said Friday the dispute was over visitation rights with the children and his choice of babysitters.
Radaronline says they also fought over 23-year-old nanny Stephanie Santoro, an alleged paramour of Jon's.
Kate spent the night at a nearby hotel.
"After spending a day regrouping," Radaronline adds, "Kate, still undercover in her hat and sunglasses, talked with Jon in their driveway (Friday) as four of the sextuplets and one of their twin girls hovered around them."
The TLC show is back on the air after a hiatus following the Gosselins' breakup in June. New episodes document them "separately parenting" their eight children.
The home is about 50 miles northwest of Philadelphia.
Thanks for reading CBS NEWS.
Create your free account or log in
for more features.