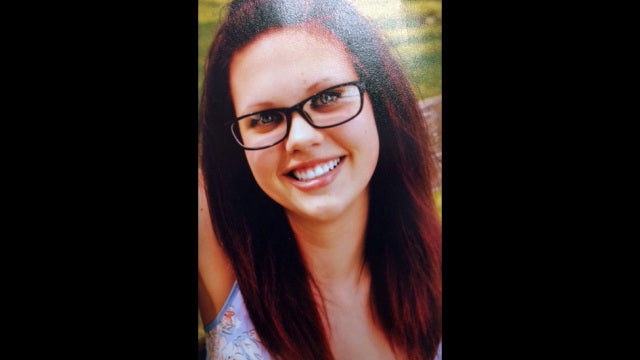 Cops: Body found believed to be missing Minn. student
ORANGE TOWNSHIP, Minn. -- Police say a woman's body discovered in northwestern Minnesota Monday afternoon is believed to be that of a missing college student, reports CBS Minnesota.
Laura Ann Schwendemann was last seen on video Oct. 14 at a gas station in Alexandria with a man police say she knew. They haven't identified the man, but police are saying they have interviewed him and he is a person of interest in the disappearance.
Police have said they do not believe Schwendemann left the gas station voluntarily.
Authorities say the body was found in about 15 miles southeast of Alexandria, where the teen was last seen.The remains were discovered by a farmer who was harvesting a field in Orange Township. Police have not made an official identification, but police say they have "reason to believe" the body is Schwendemann. A cause of death remains unclear, and an autopsy is underway.
"We are aggressively pursuing the leads that we have, and believe that we are making active progress in solving this case," the Douglas County sheriff's office said in a statement. "We do not have reason to believe that the general public is in danger and our focus is now why and how this young woman died."
Schwendemann was a freshman at the University of Minnesota, Morris. Police say they believe she and the man traveled throughout southern Douglas County and northern Pope County the night of her disappearance and into the next morning.
They think the two traveled to unknown locations in those counties that night and into the next morning.
Thanks for reading CBS NEWS.
Create your free account or log in
for more features.