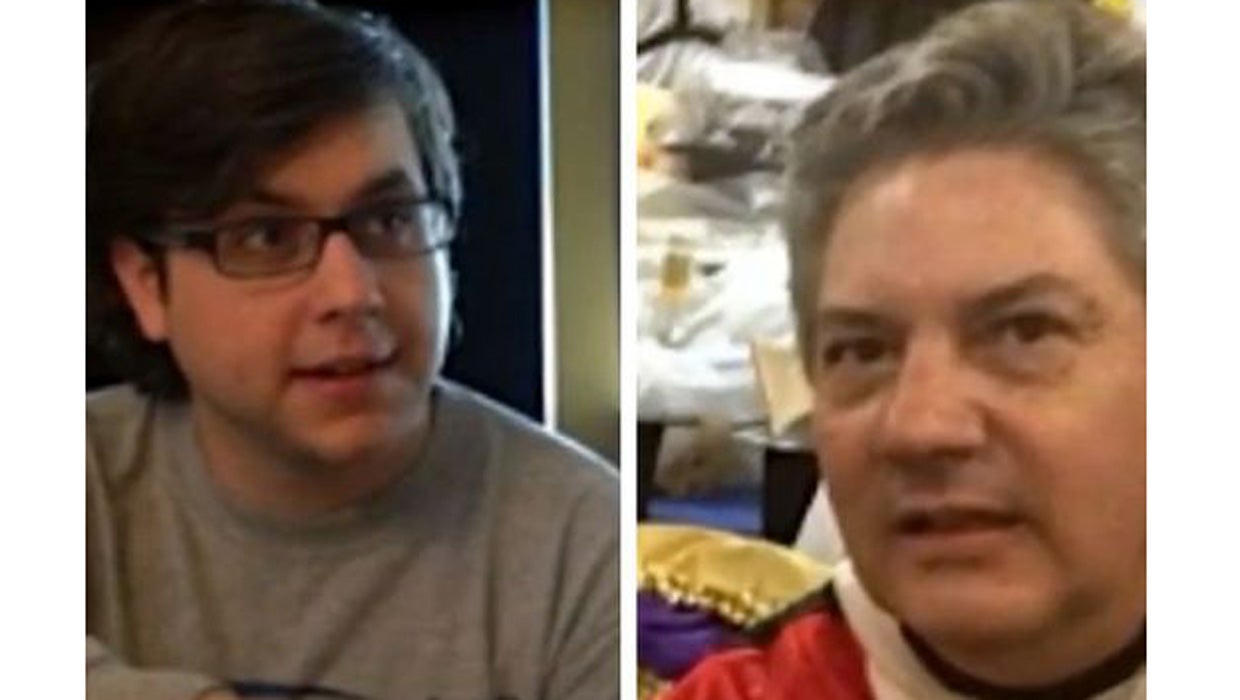 Cops: Arrests after La. father, son slain in burglary
METAIRIE, La. -- Two teens have been arrested in the deaths of a suburban New Orleans man and his son who were found shot to death in their home Wednesday, Jefferson Parish Sheriff Newell Normand announced Sunday.
Dexter Allen, 17, is accused of shooting 56-year-old David Pence and 25-year-old Nicholas Pence, and Haraquon DeGruy, 18, allegedly drove the getaway car, the sheriff said at a news conference.
He said Allen has been booked as an adult with two counts of first-degree murder and DeGruy was booked with accessory after the fact. It was not clear whether either teen has an attorney who could comment. Both were arrested Friday after a chase that began when they got into a white SUV matching one shown on surveillance video from neighbors' homes late Wednesday, when the Pences were killed, Normand said.
The truck had been stolen in an armed robbery earlier that day, reports CBS affiliate WWLTV.
The coroner has said both victims were shot at close range with a shotgun - David Pence in the head, abdomen and leg, and Nicholas Pence in the face and chest.
Normand said police believe the pair saw Pence's open garage door as they drove around the neighborhood. Allen allegedly grabbed took a shotgun and got out of the car intending to commit an armed robbery while DeGruy circled the block, the sheriff said.
Allen allegedly walked in through an unlocked side door and stole various items from the house, but investigators don't know why the Pences were killed, Normand said.
Normand said detectives got a license plate number from surveillance images and used traffic cameras to track down the SUV. Investigators also looked into nearby vehicle burglaries and found DeGruy's fingerprints on a car one street over, helping them to identify her as a suspect, authorities said.
Police staked out the SUV until the two got in, then chased it until it stopped. DeGruy was arrested immediately and Allen after a brief foot chase, officials said.
Police say Degruy confessed to the murders, saying she was in the car when Allen opened fire on the father and son as soon as he entered the home, reports WWLTV.
Normand said some officers worked 30 to 40 hours straight "so we can bring some sense of calm to this neighborhood and this random murder."
Thanks for reading CBS NEWS.
Create your free account or log in
for more features.