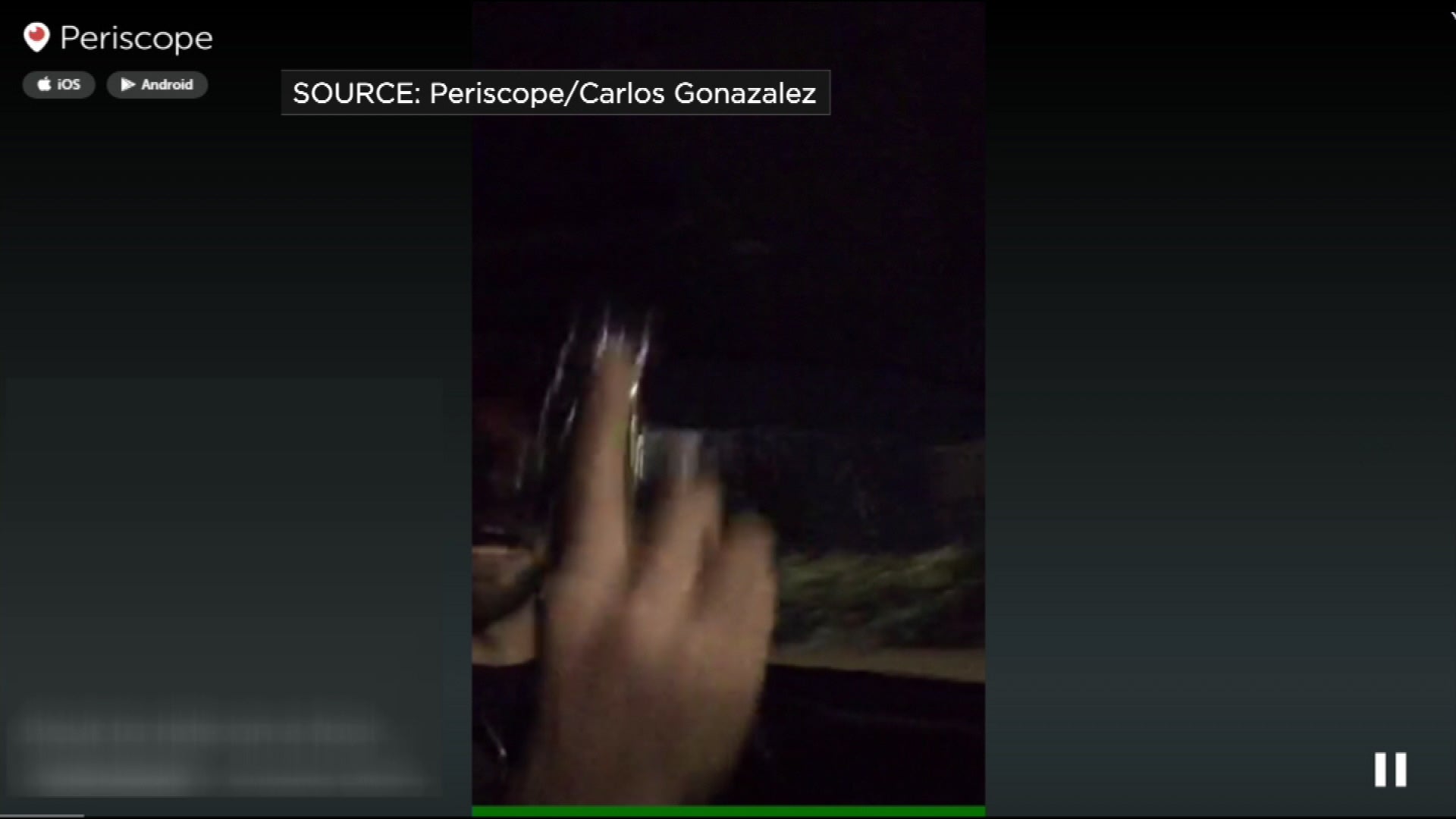 Cops: Armed suspects used Periscope to broadcast crime
SACRAMENTO -- Police in Sacramento say two armed men looking for a man they said they intended to harm broadcast the hunt on live-video app Periscope.
The suspects, now in custody, never found the possible victim and they're now in custody, reports CBS Sacramento. The men reportedly said one of their girlfriends was with another man, and they intended to confront him and "see what we could do."
A viewer sent a link of the broadcast to the station.
According to the station, police say the two suspects - identified as 28-year-old Damon Batson and 25-year-old Carlos Gonzalez - broadcast for more than an hour Wednesday while their Periscope followers egged them on, "liking" the broadcast with hearts and some posting gun emoticons. At one point, the station reports, one of the suspects fired a gun after a viewer asked them via the app to prove the weapon they were brandishing was real.
Gonzalez appears to fire the gun from the passenger seat of a moving vehicle, reports the Sacramento Bee.
The men are shown on the video knocking on the door of an apartment, but apparently, no one was home.
"If I didn't think I would get in trouble with the law, n--- I would Periscope everything," Gonzalez apparently says on the video.
One of the men also allegedly showed off what appeared to be marijuana plants in the same broadcast.
No one reported the hour-long broadcast to police while it was live, reports the station. It wasn't until the next day that police were alerted, and they were able to identify the victims and arrest them on Thursday.
"We're very fortunate that it ended this way, that no one got hurt," Sacramento Police Sgt. Doug Morse told the station.
Morse said that the incident was "almost unprecedented" in their area.
The disturbing broadcast comes after the shooting deaths Wednesday of WDBJ reporter Alison Parker and cameraman Adam Ward in Virginia, which was seen on live television. The suspect, Vester Flanagan, also apparently recorded the shootings and posted video to social media.
Expert Julie Gallaher told the station social media often play's into people's desire to feel famous and can easily be used by those with "evil intent" seeking notoriety or recognition in their crimes.
"If someone has evil intent, it's just as easy for them to use the platforms as people that are good," Gallaher said.
Police have still not identified the possible victim. After serving a search warrant, police located the gun believed to be the one shown in the broadcast, reports the Bee.
Batson was jailed on gun and drugs charges, and Gonzalez was booked on suspicion of gross negligent discharge of a firearm and possession of a loaded gun in public, the paper reports.
Thanks for reading CBS NEWS.
Create your free account or log in
for more features.