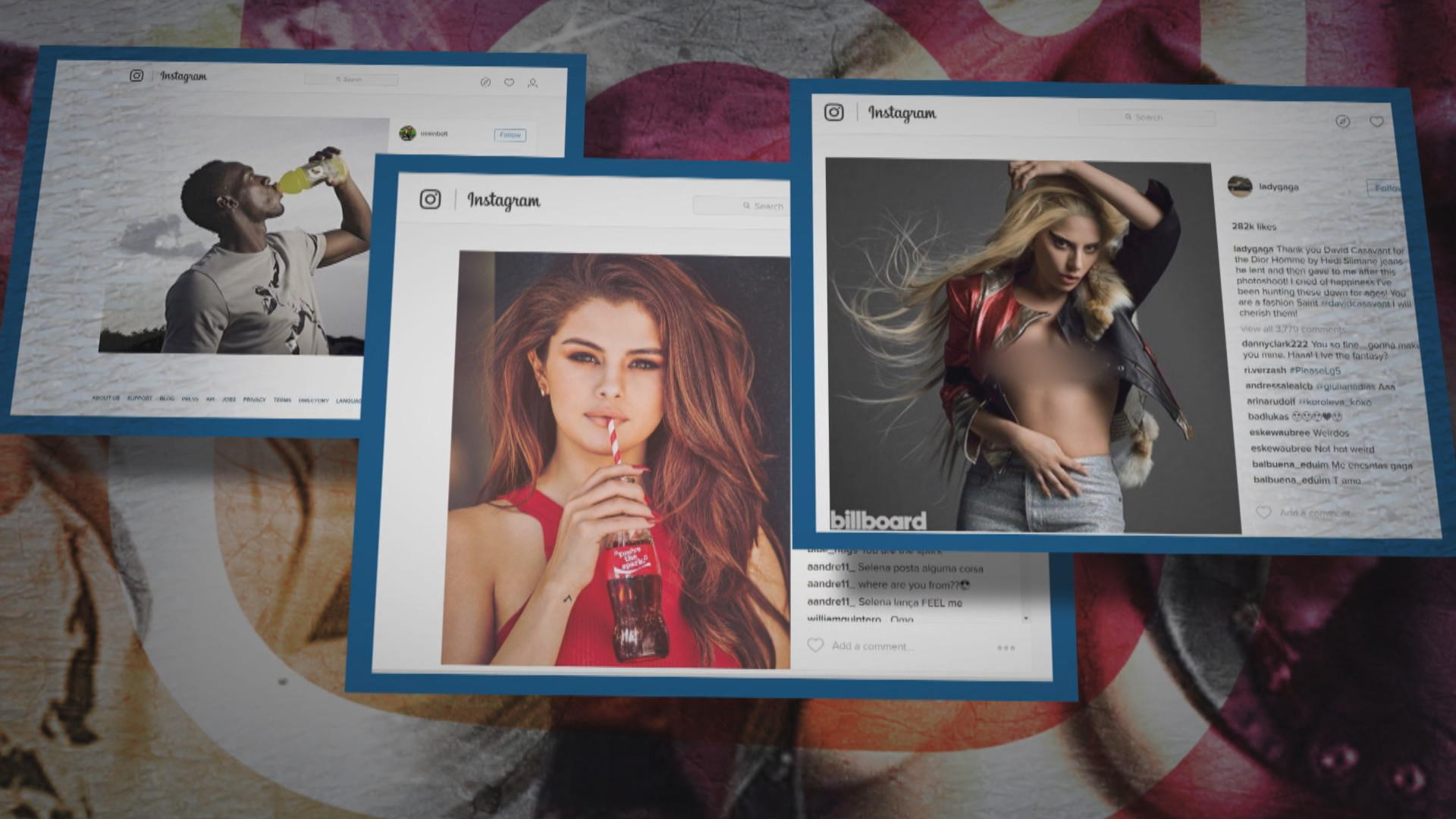 Watchdog urges FTC to crack down on deceptive social media ads
Can the government pull back the curtain on social media posts that are really product plugs?
A consumer watchdog is urging the Federal Trade Commission to crack down on deceptive social media ads. Truth in Advertising says many social media stars fail to disclose when they are being paid to push products and services.
It unearthed more than 100 Instagram posts by the Kardashian and Jenner sisters that it says ignored the law, because they were not labeled as ads.
The FTC says companies have a responsibility to educate social media stars on the right way to post an ad, which can be a lucrative business, reports CBS News correspondent Anna Werner.
One PR agency told CBS News a YouTube account with more than seven million followers commands $300,000 on average for a video. One to three million Instagram followers is worth about $50,000 per post.
Pop star Selena Gomez has the most popular Instagram post ever -- a photo of her sipping from a Coca-Cola bottle with more than five million likes. Olympian Usain Bolt has plugged Gatorade. Lady Gaga gushed about her Dior jeans.
Truth in Advertising alleges these posts were not labeled as ads -- and that may be a problem.
"There's restrictions on commercial speech. So if they're getting things for free or are getting paid to post what they're photographing … then there are rules and regulations," Truth in Advertising executive director Bonnie Patten said.
The FTC issued an enforcement policy statement in December which said consumers must be told in a "clear and conspicuous" way when a social media post is paid for, like including the hashtags #ad or #sponsored.

YouTube sensation Miranda Sings makes its Jack in the Box sponsorship obvious, but Truth in Advertising says that's often not the case.

Earlier this month, the group accused the Kardashian-Jenner sisters of not disclosing relationships with companies they are promoting to their more than 300 million combined Instagram followers.
"These are business women who are experts at marketing," Patten said. "That was one of the reasons that we decided to focus on them."
The reality TV stars responded by amending several posts. Kylie Jenner noted her rental of a mansion, featured in some of her post, was actually a birthday gift from Airbnb.

Chris Collins, 20, says he always lets his nearly 18 million social media followers know when his content is sponsored.
"You never want to hide anything or do any sneaky business," he said. "I don't think the viewer is going to mind. They are going to mind a lot more if you try to hide something from them."
We asked social media sites how they handle paid ads. YouTube tells users they are responsible for following any applicable laws. Snapchat requires a disclaimer identifying the advertising. Instagram encourages users to follow industry best practices around transparency.
Thanks for reading CBS NEWS.
Create your free account or log in
for more features.