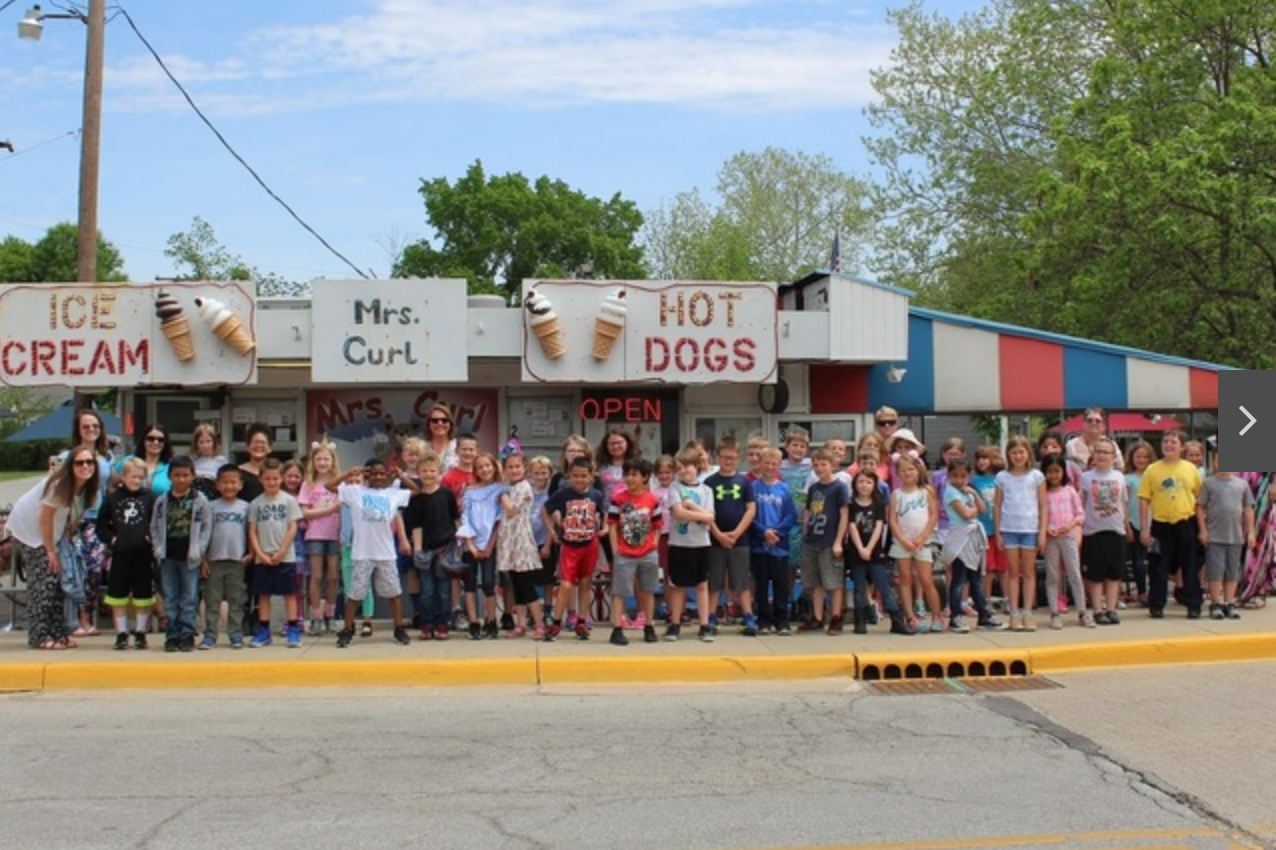 Random act of kindness: Construction worker pays for 54 kids' ice cream cones on school trip
A second grade teacher in Indiana planned an end-of-the-year surprise for her students -- and ended up getting quite a surprise herself.
Amber Ploutz's classes did so well at reading this year, she took every kid who read over 100 books to go get ice cream. A total of 54 kids reached that goal and got to go to the Mrs. Curl ice cream parlor in Greenwood.
"This year we had more kids than ever before so you can imagine it was quite a sight all of us walking down," Ploutz wrote in a Facebook post with photos from the trip.
The second graders were all smiles as they walked to the ice cream shop, excited for a cool treat on a hot day. They passed a group of construction workers on their way there, and one of them overheard that the kids were being rewarded for their reading.
To congratulate the students -- and Poultz's teaching skills -- the construction worker stepped up and paid for all the ice cream. The man, who shelled out $60 in all, didn't want to be named and tried to keep the attention on the kids' achievements rather than his own good deed.
"He didn't want any recognition and said he did it because he was proud of all the hard work they put into school and told them to keep up the great reading," Ploutz told local reporters.
Ploutz affectionately called him "Bub" in her Facebook post thanking him. "We asked if we could get a photo with all of us together and his name for our school newsletter. He gave us his nickname. He said, 'Everyone calls me Bub,'" Ploutz wrote.
"Today was a day these kiddos and I will never forget," Ploutz wrote.
"The kids wave and shout hello to the construction crew every day from the buses going to and from school," she told CBS news.
Thanks for reading CBS NEWS.
Create your free account or log in
for more features.