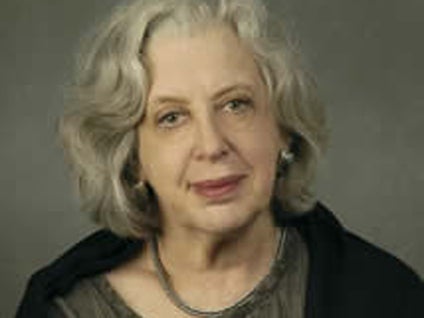 "Conservative coming out" email prompts expletive from Iowa professor
An anthropology and gender studies professor at the University of Iowa responded with an expletive to a mass email from a college Republican group promoting "Conservative Coming Out Week," prompting a campus controversy.

As the Press-Citizen and Des Moines Register report, professor Ellen Lewin responded to the email by writing "F*** YOU, REPUBLICANS" from her university email account.
The response prompted demands for an apology from Republicans at the school, with one complaining that "Demonizing the other party through name-calling only further entrenches feelings of disdain for the other side. I am sure you understand that nothing is ever accomplished by aimless screams of attack."
In a follow up email to the college Republicans, Lewin reportedly responded: "This is a time when political passions are inflamed, and when I received your unsolicited email, I had just finished reading some newspaper accounts of fresh outrages committed by Republicans in government. I admit the language was inappropriate, and apologize for any affront to anyone's delicate sensibilities. I would really appreciate your not sending blanket emails to everyone on campus, especially in these difficult times."
Lewin also said she had been offended by several "extremely offensive" things in the email, including an invitation to an "Animal Rights BBQ," disdainful references to the Wisconsin protests and the fact that College Republicans were "appropriating the language of the LGBT right movement."
In response to the exchange, Sally Mason, the university's president, wrote that "Even if we personally disagree with [opposing] viewpoints, we must be respectful of those viewpoints in every way. Intolerant and disrespectful discord is not acceptable behavior."
In an email to the Register, Lewin said she had offered an apology to the college Republican group - and that it was sincere.
"I hope those apologies and my commitment to not repeat such behavior can put the matter to rest," she said.
Thanks for reading CBS NEWS.
Create your free account or log in
for more features.