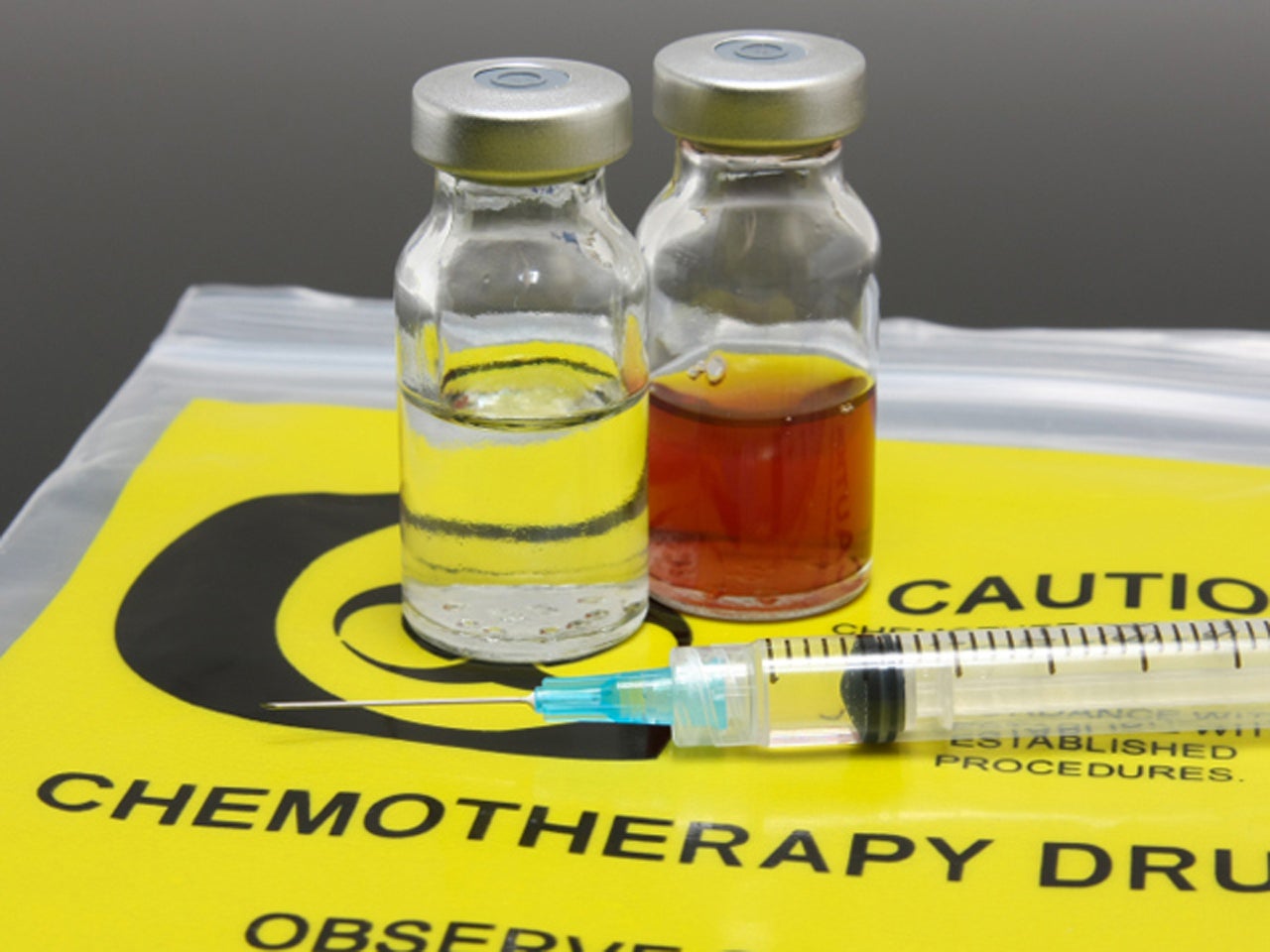 Connecticut teen with cancer battles state to stop chemo
HARTFORD, Conn. - A 17-year-old girl with cancer is in an unprecedented legal battle with the state of Connecticut after the Department of Children and Families removed her from her home and forced the teen to receive chemotherapy.
CBS Connecticut reports that the girl, identified in court papers as "Cassandra C.," was diagnosed with Hodgkin's lymphoma in September. Doctors recommended she receive chemotherapy. However, the teen refused treatment and her mother supported her daughter's decision, prompting the state's Department of Children and Families (DCF) to step in.
In November, the DCF successfully petitioned a court for temporary custody of the girl, and ordered her mother to cooperate with her daughter's medical care under DCF supervision. After two chemo treatments, Cassandra ran away from home before subsequently returning and refusing treatment altogether.
"Following a hearing at which Cassandra's doctors testified, the trial court ordered that she be removed from her home and that she remain in DCF's care and custody," court documents stated. "The court also authorized DCF to make all necessary medical decisions on Cassandra's behalf."
Cassandra and her mother appealed the trial court ruling, claiming that forced treatment violates their constitutional rights.
"It's a question of fundamental constitutional rights -- the right to have a say over what happens to your body-and the right to say to the government 'you can't control what happens to my body,'" Cassandra's mother's attorney, Michael S. Taylor, told WTIC-TV. Taylor represents Cassandra's mother, while a state public defender represents Cassandra.
Cassandra and her mother claim that Connecticut's common law and public policy dictate that DCF cannot force Cassandra to receive medical treatment "over her knowing and informed objection and over the knowing and informed objection of her mother," according to the court documents.
Cassandra's case will be heard Thursday at the Connecticut Supreme Court in Hartford. She must remain at the local hospital to continue her treatment against her wishes until the unprecedented case is heard, CBS Connecticut reported.
"The Supreme Court of the state has never ruled on this issue, the Supreme Court of the United States has not ruled on this issue. So it's very significant not just for our client, and for the minor child, but for the law in general," said Taylor.
The type of cancer Cassandra has, Hodgkin's lymphoma, is a cancer of the lymphatic system that strikes about 9,000 Americans each year, according to the National Cancer Institute. About 1,100 patients a year die from it.
Most patients with Hodgkin's lymphoma are treated with chemotherapy, which can have side effects including nausea, hair loss, vomiting, fatigue and diarrhea. Many patients receive radiation therapy as well.
Thanks for reading CBS NEWS.
Create your free account or log in
for more features.