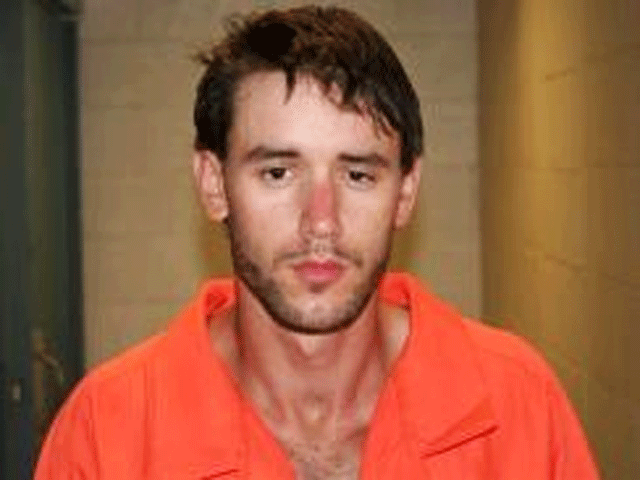 Conn. home invasion killer Joshua Komisarjevsky is sentenced to death
(CBS/AP) NEW HAVEN, Conn. - Joshua Komisarjevsky was sentenced on Friday to death for killing a woman and her two daughters during a brutal Connecticut home invasion in 2007.
Komisarjevsky, 31, spoke in court and blamed his accomplice, Steven Hayes, for much of the crime but spoke of regrets and the devastating consequences of his decisions. He said he has family and supporters who don't want him to die.
Komisarjevsky joins Hayes and nine other men on Connecticut's death row. The state's last execution in 2005 was the first since 1960, and Komisarjevsky will likely spend years, if not decades, in prison.
The two paroled burglars tormented a family of four in the affluent New Haven suburb of Cheshire before killing Jennifer Hawke-Petit and leaving her daughters, 17-year-old Hayley and 11-year-old Michaela, to die in a fire.
The only survivor, Dr. William Petit, was beaten with a baseball bat and tied up but escaped.
Hayes was convicted in 2010 of raping and strangling Hawke-Petit and killing the girls. The girls were tied to their beds and doused in gasoline before the house was set ablaze; they died of smoke inhalation. Komisarjevsky was convicted of the killings and of sexually assaulting Michaela.
Petit called the crime a "personal holocaust" as he testified during the sentencing hearing. He said his wife was his friend and confidant and a wonderful mother. He also noted that Hayley would be in medical school by now and that Michaela loved to cook and sing.
"I lost my family and my home," he said. "They were three special people. Your children are your jewels."
The sentencing, which was earlier recommended by a jury, concluded two long trials that subjected jurors to grim evidence including charred beds, rope used to tie up the family and autopsy photos. The 2007 attack led to the defeat of a bill to outlaw the death penalty in Connecticut and sparked tougher state laws for repeat offenders and home invasions.
Complete coverage of the Petit family home invasion on Crimesider
Thanks for reading CBS NEWS.
Create your free account or log in
for more features.