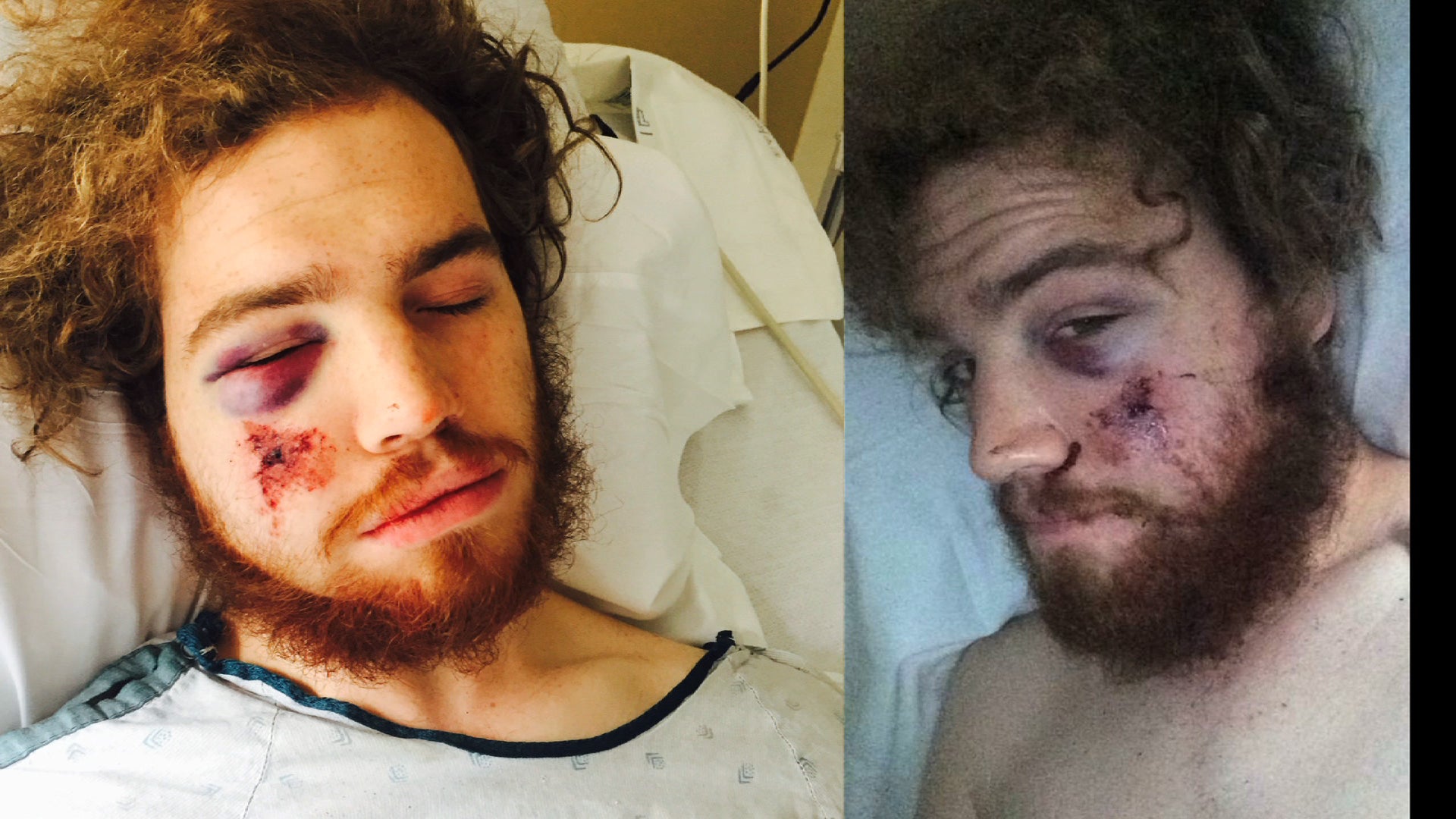 Concrete attacks reported on Minneapolis cyclists
MINNEAPOLIS -- Minneapolis police are issuing a warning after two apparently random attacks on four cyclists with chunks of concrete, reports CBS Minnesota.
One cyclist, Mackenzie Jensen of south Minneapolis, was seriously injured. His mother tells the station he was biking in southwest Minneapolis around 5:30 p.m. Friday when he was attacked by someone who threw a concrete block about the size of a brick.
"[It] came flying at him out of nowhere and just cracked him in the face," his mother, Kristin Jensen, told the station.
Mackenzie Jensen's jaw is wired shut and face shattered, reports the station. He'll need two permanent plates near his cheeks.
Witnesses say a man driving a white Bronco and wearing a glove hurled the concrete chunk at Jensen, according to CBS Minnesota.
A cyclist who may have been riding with Jensen suffered minor injuries, Minneapolis Police spokesman John Elderman told 48 Hours' Crimesider.
Shortly before that, Elderman said, someone riding in a vehicle of the same description threw chunks of concrete at two other cyclists in southeast Minneapolis. The cyclists were not struck and didn't sustain injuries, Elderman said.
Elderman said the cyclists were targeted apparently at random, simply because they were riding bicycles, but without a suspect in custody it's hard to say for sure what the motive may have been.
"We had four people that had cement chunks thrown at them - all four were on bicycles," Elderman told Crimesider. "That was the common denominator."
Kristin Jensen told the station she's worried the suspect will strike again.
"How could somebody do this to another human being? How could they live with themselves?" she said.
The suspect's car is described as a white or cream Ford Bronco with a possible broken window covered with wood. It's believed the driver threw the concrete with his left hand, reports the Minneapolis Star-Tribune.
Anyone with information is asked to call CrimeStoppers at 1-800-222-TIPS (8477) or text the tip to CRIMES (274637) and begin the message with: TIP674. They can also call the Minneapolis police tip line at 612-692-TIPS (8477).
Thanks for reading CBS NEWS.
Create your free account or log in
for more features.