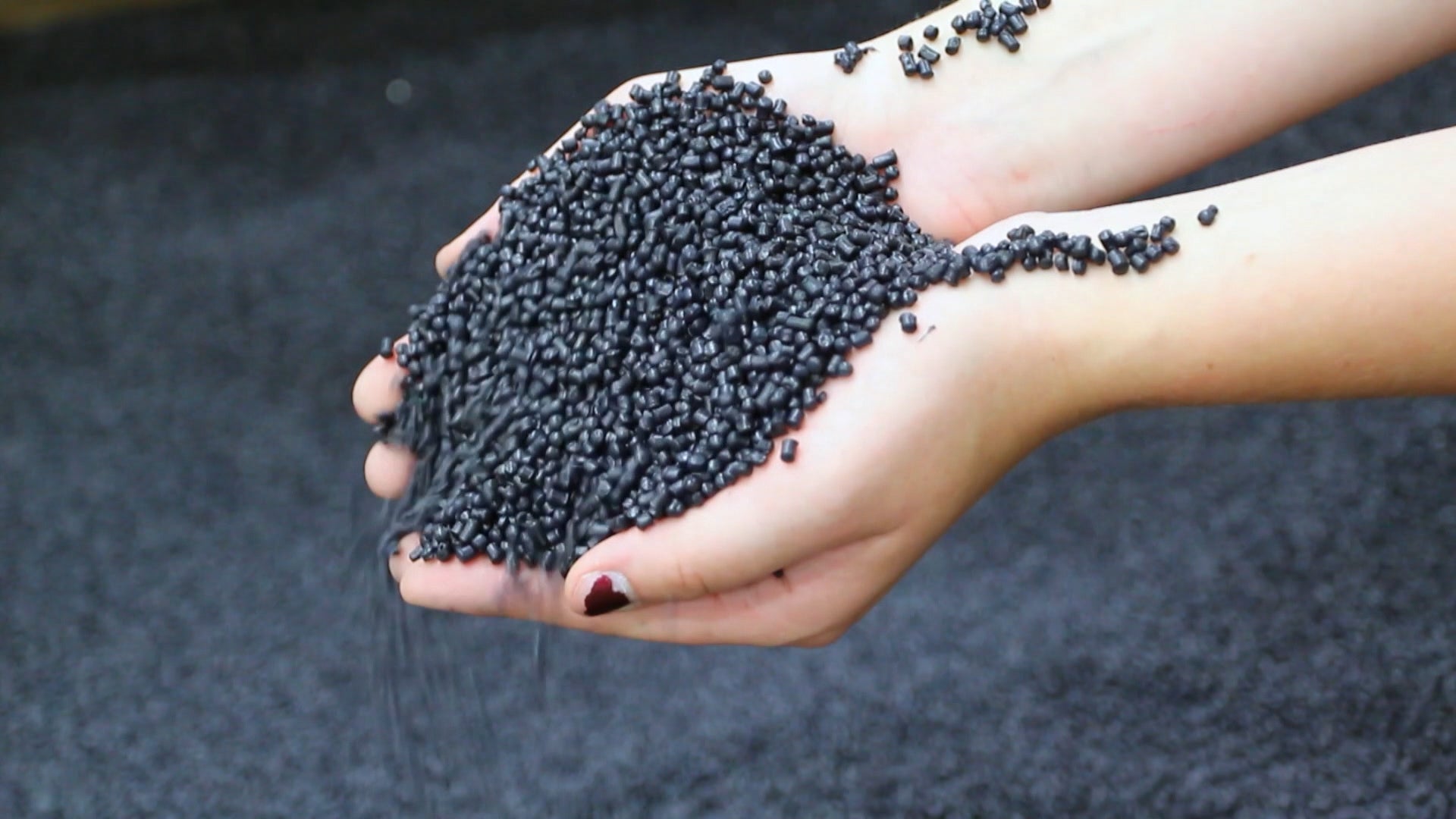 Company unlocks secret to making plastic out of air
The plastics industry creates 1.8 trillion pounds of carbon emissions every year, but now one company has figured out a way to take the pollution and turn it into plastic you can hold in your hand.
Located in Costa Mesa, California, Newlight Technologies is forming plastic out of thin air. Literally.
"We would be breathing this right now," said Mark Herrema, Newlight's CEO.
Herrema sees both sides of the climate change debate.
"You've got people on one side who say, if we enact carbon legislation it's going to cost the economy, and they're not wrong," Herrema said. "On the other side, we have people who say this is a huge problem and we need to do something about it, and they're not wrong, either. The problem is they haven't been able to find something that works for both sides."
The 32-year-old may have found that "something." He's figured out how to make plastic out of destructive carbon emissions that would otherwise heat the atmosphere, rather than with fossil fuels such as oil. Most importantly, he figured out a way to do it cheaper. It's something he has been working on for 11 years since he started the company with his friend Kenton Kimmel in his parents' garage.
"We're not the first people to have the idea of turning greenhouse gas into plastic," Herrera said. "The thing that was missing was that no one had figured out how to do it cost-effectively."
Here's how it works: Carbon emissions are captured from farms, landfills, and energy facilities and are fed into a 50-foot-tall reactor at Newlight's plant. A bundle of enzymes strips out the carbon and oxygen and rearranges them into a substance they call air carbon.
The product is then melted down and cooled inside tubes and sliced into little plastic pellets that can be molded into anything.
Herrema calls it "a disruptive technology that's gonna change the world."
Newlight is selling its plastic to companies such as furniture maker KI who uses it to create chairs. There are also air carbon cell phone cases, soap dishes and plastic bags.
At a recent Fortune Magazine event, Michael Dell announced his company will use Newlight's air carbon bags to wrap its computers.
"We're going to be shipping that with our latitude notebooks," he said.
Dan Kammen, a physicist at Berkeley, says the challenge is for Newlight to grow its business enough to disrupt the $380 billion U.S. plastics industry.
"What's exciting here is if you can capture carbon out of the air, do that at scale and do it over long periods of time, you not only get the product, but you've also reduced the amount of greenhouse gasses in the air, and that's something that companies and governments around the world pay for today."
Herrema says a big breakthrough in the past year has made Newlight's process 10 times more efficient and will help them grow.
He says many people ask how Newlight does it but adds, "We don't tell that."
Thanks for reading CBS NEWS.
Create your free account or log in
for more features.