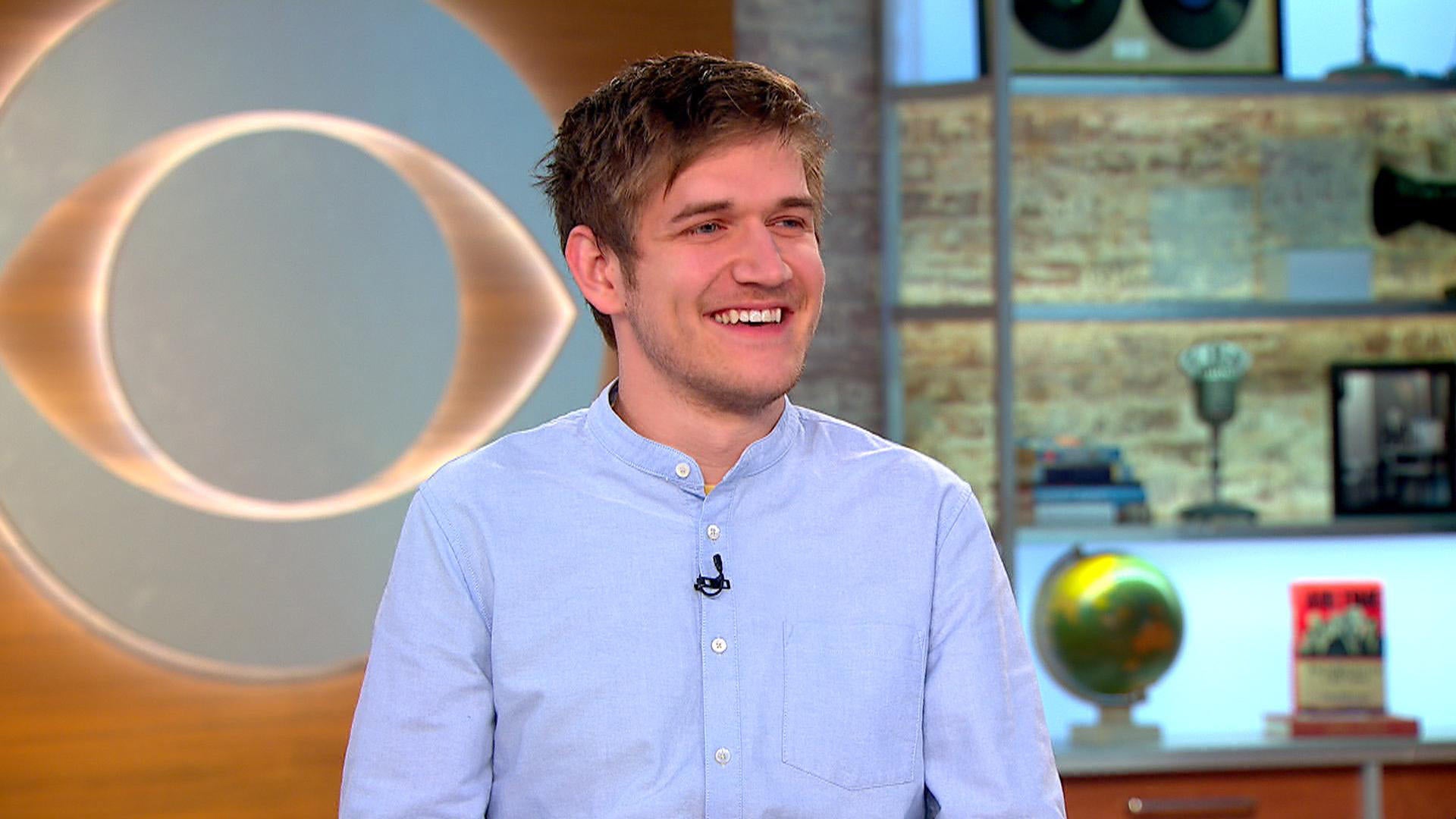 Comedian Bo Burnham explores coming of age in a digital world in "Eighth Grade"
Comedian and director Bo Burnham was one of YouTube's first viral stars. In 2006, when he was 16, Burnham began posting videos of his satirical songs from his bedroom.
He went on to perform standup comedy around the country, star in his own TV show and film four comedy specials, all by his mid-20s. Now he's written and directed his first feature film, "Eighth Grade."
The film follows a 13-year-old wannabe YouTube star through her last week of middle school, including fights with her dad at the dinner table.
The 27-year-old Burnham said it wasn't too tough to do research to develop the character.
"I watched hundreds of videos of kids online talking about themselves," Burnham says. "The good thing about this generation is if you want to learn about them they are posting everything about themselves online, so the research is pretty quickly at hand."
Doing that, Burnham found he would need to write outside his gender.
"The boys online tended to talk about video games, the girls talked about their souls," Burnham says. "So I was like, OK, I'm probably gonna write about a girl — it's a little bit more interesting."
For the most part, though, the movie is inspired by Burnham's own experiences performing and growing up online. He says he's not trying to take a stance, he just wants to show how things are for kids in this digital age.
"I don't know if social media's making it worse or better," Burnham says. "You know, it's making them more connected and lonely, more stimulated, more numb. They can express themselves or objectify themselves. This movie's just trying to express it honestly."
"Eighth Grade" is in theaters now.
Thanks for reading CBS NEWS.
Create your free account or log in
for more features.