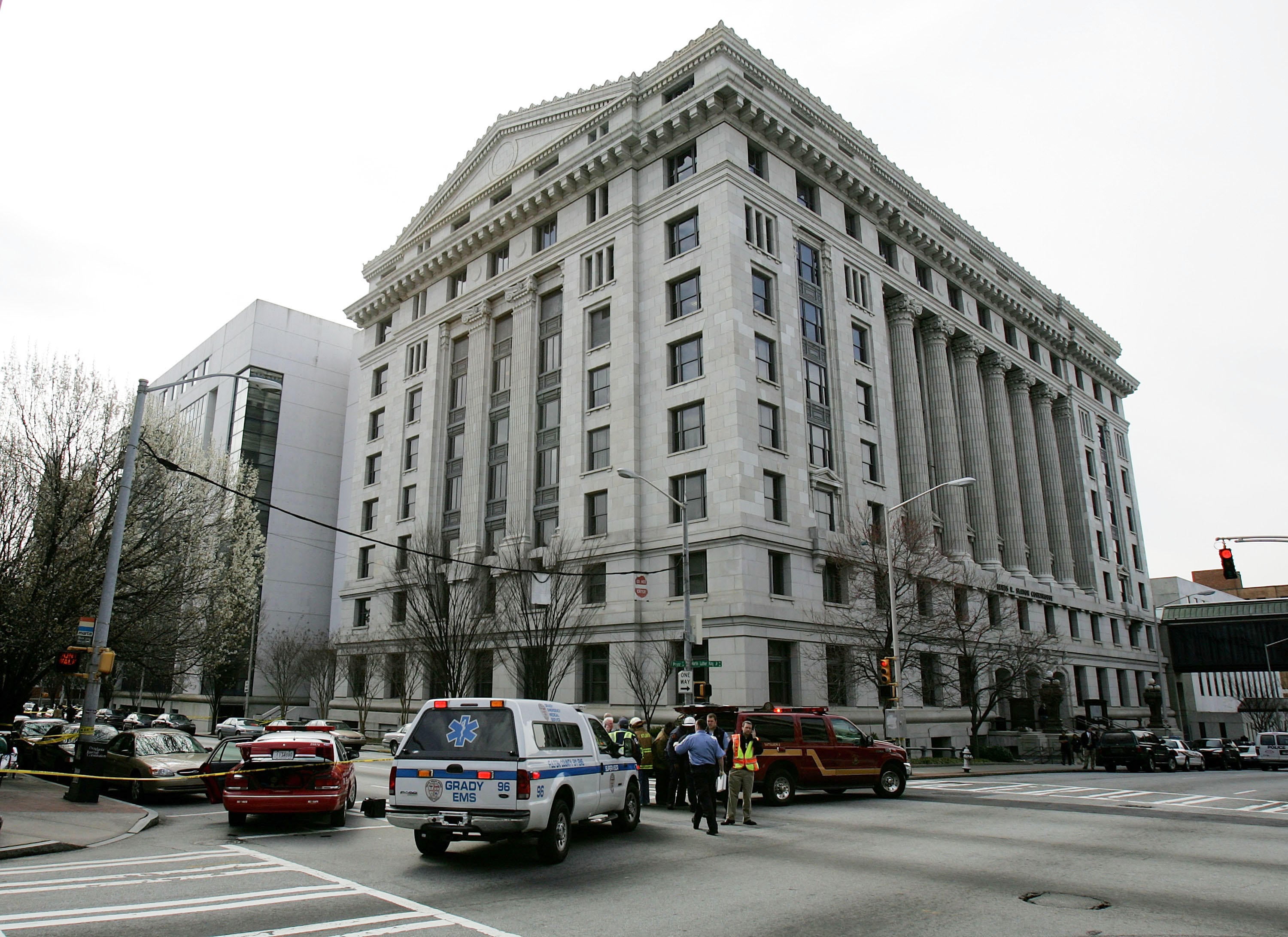 Ga. city sued for allegedly fining some domestic violence victims
ATLANTA A federal lawsuit filed Wednesday challenges what it says is a Georgia city's policy of collecting a fee from alleged victims of domestic violence who decline to participate in the prosecution of their alleged abusers.
The Southern Center for Human Rights filed the lawsuit on behalf of Cleopatra Harris, 22, who called 911 in June to report abuse. It names the city of Columbus, a judge and several law enforcement officers as defendants.
City attorneys didn't immediately respond to an email and a phone message seeking comment.
The city's policy requires any alleged victim of domestic violence to participate in any prosecution that results when the violence is reported to law enforcement, the lawsuit says. If the alleged victim refuses to help prosecute the case, the city imposes an administrative fee of at least $50 that is meant to account for the time officers spent investigating the case, and the alleged victim is threatened with arrest if the fee isn't paid by a certain date, the lawsuit says.
"The City's policy toward women experiencing domestic violence sounds like something out of the nineteenth century," Sarah Geraghty, one of the attorneys who filed the lawsuit, said in an emailed statement. "It's a holdover from an era in which women were blamed for male violence."
Harris' boyfriend became angry June 9 over dirty dishes left in the kitchen sink and threw her to the floor, grabbed her neck and punched her, the lawsuit says. After he left, she called 911 but went to a friend's apartment before officers arrived because she feared he would come back. Her friend urged her to call 911 again the next morning.
Harris told officers what had happened and they photographed her injuries, the lawsuit says. The police report notes dark bruises on her neck, swelling on her forehead and scratches on her chest and the back of her neck. Harris told officers she didn't want to press charges, and the officers told her she would still need to appear in court, the lawsuit says.
At a court hearing June 14, Lincoln described Harris' injuries and the statements she had made. Columbus Recorder's Court Chief Judge Michael Cielinski asked if what the officer said was true and Harris said yes.
The judge then asked if she had anything else to say. When she told him she didn't wish to press charges, he asked Lincoln how much time he'd spent on the case and then told Harris there would be a $150 fee since she wanted to dismiss the case, the lawsuit says.
When Harris told the court clerk she couldn't pay the fee that day, she was given a form signed by the judge that said she had to pay within a week or a warrant would be issued for her arrest.
As she walked away from the clerk's window, Lincoln grabbed her, shoved her against a wall and handcuffed her, the lawsuit says. He took her to a police cruiser and said she would be charged with providing false information to a law enforcement officer. Her boyfriend paid $212.50 to get her out of jail and that was applied to her fee, the lawsuit says.
The lawsuit says there is no basis under Georgia law for Cielinski to have fined her because her report wasn't unfounded or malicious, and there was no reason for Lincoln to arrest her because there was no evidence she had been untruthful to officers when she reported the alleged abuse or in court.
Both Cielinski and Lincoln are named as defendants in the lawsuit. David Helmick, a lawyer for Cielinski, said the judge hadn't been served with the lawsuit and he couldn't comment. Lincoln couldn't be reached at work Wednesday and no home number could be found, and it wasn't clear whether he had an attorney who could comment.
The lawsuit also lists three other cases in which alleged victims of domestic violence were told by Cielinski to pay a fee after they said they didn't want to pursue charges.
Thanks for reading CBS NEWS.
Create your free account or log in
for more features.