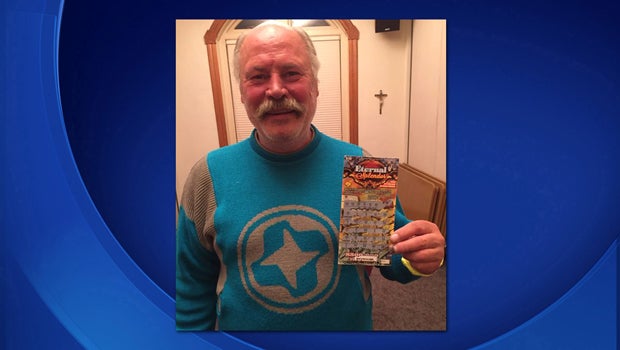 Homeless man wins big lottery prize in Colorado
ASPEN, Colo. -- A homeless man living in one of the country's most expensive places is at least $300,000 richer after purchasing a winning scratch ticket.
Homeless advocates in Aspen say Michael Engfors paid $10 for the ticket with a $500,000 prize on Friday and slept at a shelter over the weekend, with the winning ticket in his back pocket, before cashing it in on Monday. The 61-year-old winner, a builder who became homeless during the recession, tried to keep his good luck a secret.
But word of the win quickly spread in town. Vince Savage, who runs the Aspen Homeless Shelter, said he drove Engfors to a Colorado Lottery claims office on Monday. He declined to give an exact amount but said Engfors collected between $300,000 and $400,000 after taxes.
"He's sincere; he's a humble fella," Savage told CBS Denver. "He didn't just waltz in here from some other venue. If it's going to happen with somebody, we're happy to have it happen to him. I wish more people had this solution."
Lottery spokeswoman Brooke Christopher said Engfors' scratch ticket was the last of four Eternal Splendor scratch tickets worth $500,000 to be sold.
Savage said Engfors decided he didn't want to be a celebrity.
"He didn't want people to ask him to invest in offshore drilling," said Savage, who said Engfors used his earnings from odd jobs to buy the ticket.
Engfors, who is divorced, plans to use his winnings to find his long-lost daughter who is in her 20s and is his only child, Savage said.
Thanks for reading CBS NEWS.
Create your free account or log in
for more features.