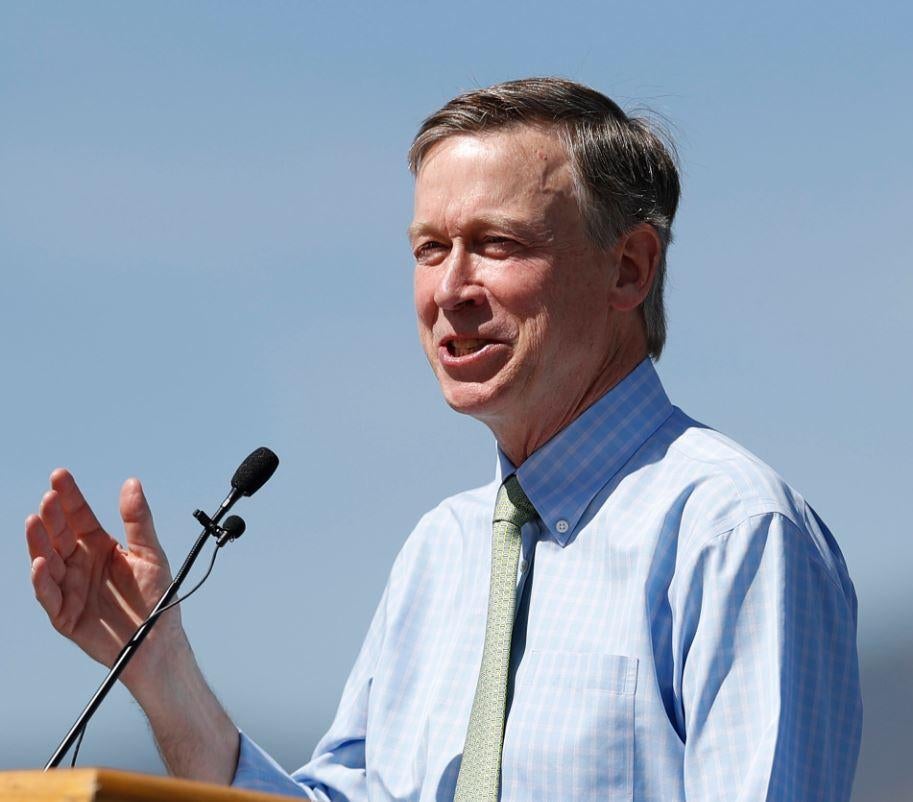 Colorado Gov. John Hickenlooper says he's running for president, walks it back
Democratic Colorado Gov. John Hickenlooper said he was running for president on Wednesday, although he partially walked back those statements shortly thereafter.
"I'm the governor of Colorado and I'm going to run for president," Hickenlooper told patrons at Root's Cafe in Hooksett, New Hampshire, according to WMUR political director Adam Sexton. He said that the people in the cafe were the first ones to hear it. He then quickly walked his declaration back, saying that "to be honest, I haven't made my final decision."
"If I say I'm absolutely doing it, then there are all kinds of legal ramifications. So I'll say I'm leaning strongly," he said.
Hickenlooper spokesman Bradley Komar threw cold water on any speculation. "The governor makes clear in the video that he is joking and in his next sentence that he has not made a decision yet. If he had, his wife would have been the first to know. He is in New Hampshire to support 2018 candidates up and down the ballot," he said.
In an interview with Colorado Public Radio in September, Hickenlooper said that he would not announce a bid for president until he was two or three months out of office. His term expires in January.
Hickenlooper also created a political committee called Giddy Up PAC in September, another indication that he is strongly considering running for president in 2020.
Watch special election coverage live on CBSN on fuboTV. Start a free trial
Thanks for reading CBS NEWS.
Create your free account or log in
for more features.