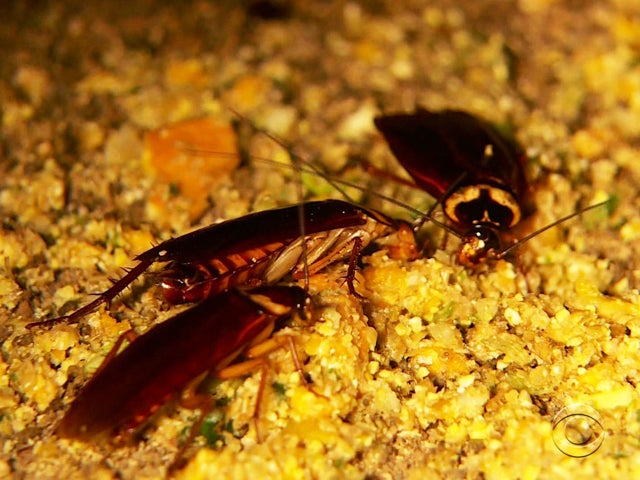 Cockroach farming a booming business in China
SHANDONG PROVINCE, China -- Set just off a freeway in China's Shandong Province, the farm's location isn't exactly appealing, but then again, neither is what's inside: cockroaches -- tens of millions of them.
Wang Fuming is part entomologist, part farmer and chief admirer.

"I've been interested in insects since I was 8 years old," he told CBS News.

Sixteen years ago, he started farming these critters commercially. Yes, there is a market.

"Business is very good," he said. "Many pharmaceutical factories make products with them."

Almost all of his roaches are used in traditional Chinese medicine. He claims they can cure what ails you, from the heart to the liver to the lungs.


Ground cockroach has been used to treat wounds and even as an ingredient in toothpaste.
Wang took CBS News to see where the roaches are raised. His relaxed demeanor did not rub off.
They feed the roaches wheat shavings and vegetables for four months. Then they're boiled, dried and some are crushed to put into pill form, which is much easier to stomach.
Wang says he makes $160,000 a year from the bugs.
On special occasions, Wang says, they can even be part of dinner. He fried some so that we could see and insisted that peanut oil imparts the most flavor. We took his word for it.
Thanks for reading CBS NEWS.
Create your free account or log in
for more features.