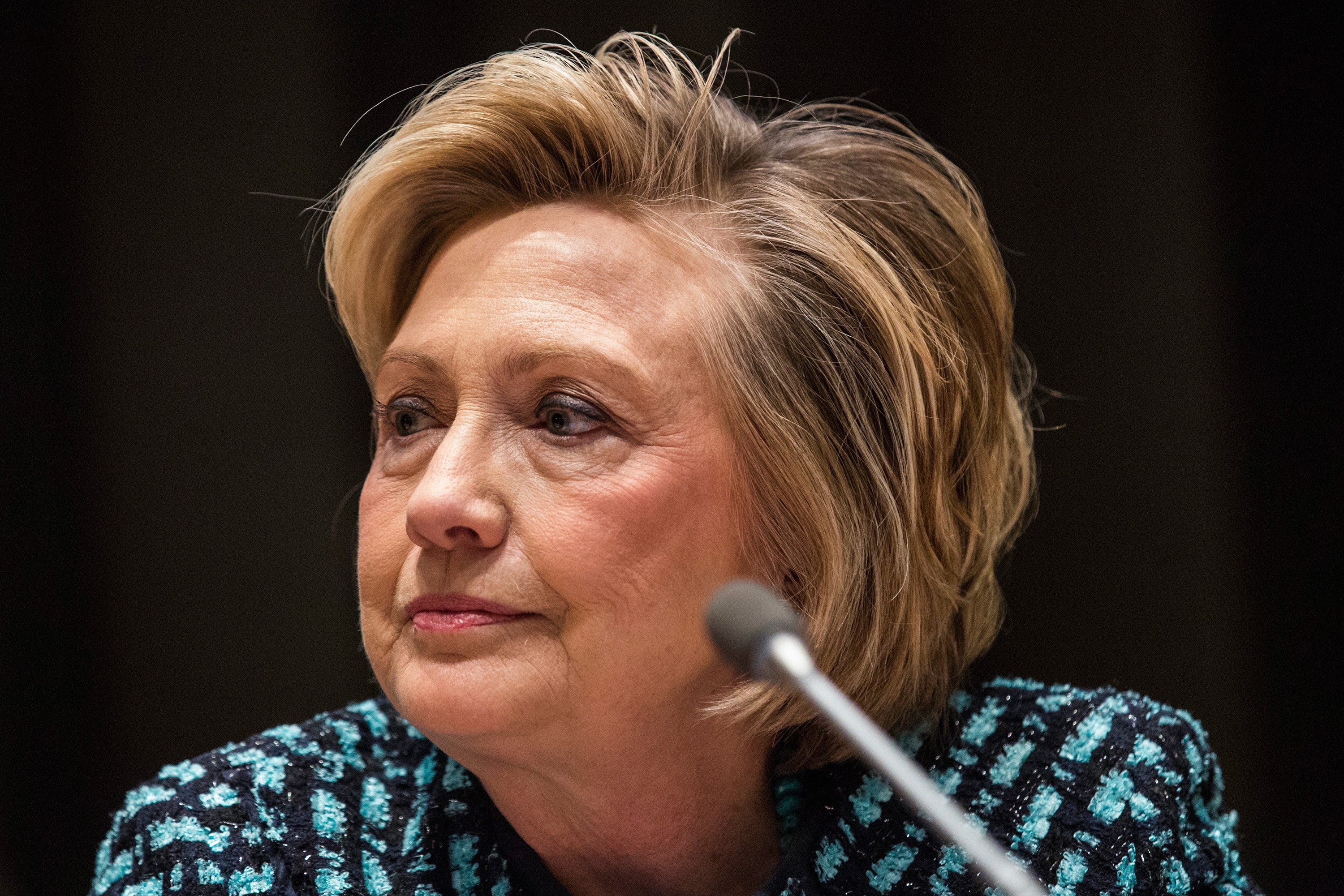 Clinton groups' big business ties could complicate a 2016 Hillary bid
Twenty-nine of the 30 Dow Jones Industrial Average index companies have funneled cash or in-kind support to projects governed under organizations run by the Clinton family, Bloomberg reported Tuesday - a finding that's sure to make its way into opposition research should Hillary Clinton mount a 2016 White House bid.
According to the review, 25 of the corporations have donated directly to charities run by Bill, Hillary or Chelsea Clinton, and 27 launched philanthropic ventures through the Clinton Global Initiative, an arm of its parent Clinton Foundation. Big businesses also contributed to the State Department coffer while Hillary Clinton served as secretary of state.
The marriage between the Clintons and corporate donors is an inevitable lightning rod for opponents and watchdog groups who'll likely cry conflict of interest if Hillary Clinton runs for president.
Effects of the power and influence labyrinth are cyclical: In 2009, Procter & Gamble Co. threw $3 million to a fund commissioned by the dynasty matriarch to build a U.S. pavilion at the Shanghai Expo. At the time, the consumer goods company was lobbying the State Department on more than two dozen issues, including China policy, Bloomberg reports. During a State Department event three years later, Hillary Clinton heaped accolades on P&G for its charity programs in Nigeria and Pakistan.
P&G spokesman Paul Fox defended the company's relationship with the Clinton groups, arguing their various joint conferences have "allowed us to make connections with hundreds of partners to enable accelerations of our corporate social responsibility programs."
But even ahead of an announcement from Hillary Clinton about whether she plans to reprise her presidential ambitions, some Republicans are already calling foul. Tim Miller, executive director of America Rising PAC, which conducts opposition research on Democratic candidates, told Bloomberg the Clintons "have a long track record of trading access for power."
"This decade they have institutionalized it, blending their foundations, consulting firms, speeches, and public-private partnerships to use their position and influence to help their friends and benefactors," Miller said. "A third Clinton administration would practice cronyism on a scale not seen in decades."
David Almasi, executive director for the right-leaning National Center for Public Policy Research, agreed: "It is always going to raise suspicions." Almasi owns shares of Boeing Co., a Dow member that has donated considerable resources to the Clinton Foundation.
"It's the appearance of impropriety that is the problem," he continued. "If they are going to play like this, they are going to have to accept that we are going to be skeptical."
Thanks for reading CBS NEWS.
Create your free account or log in
for more features.