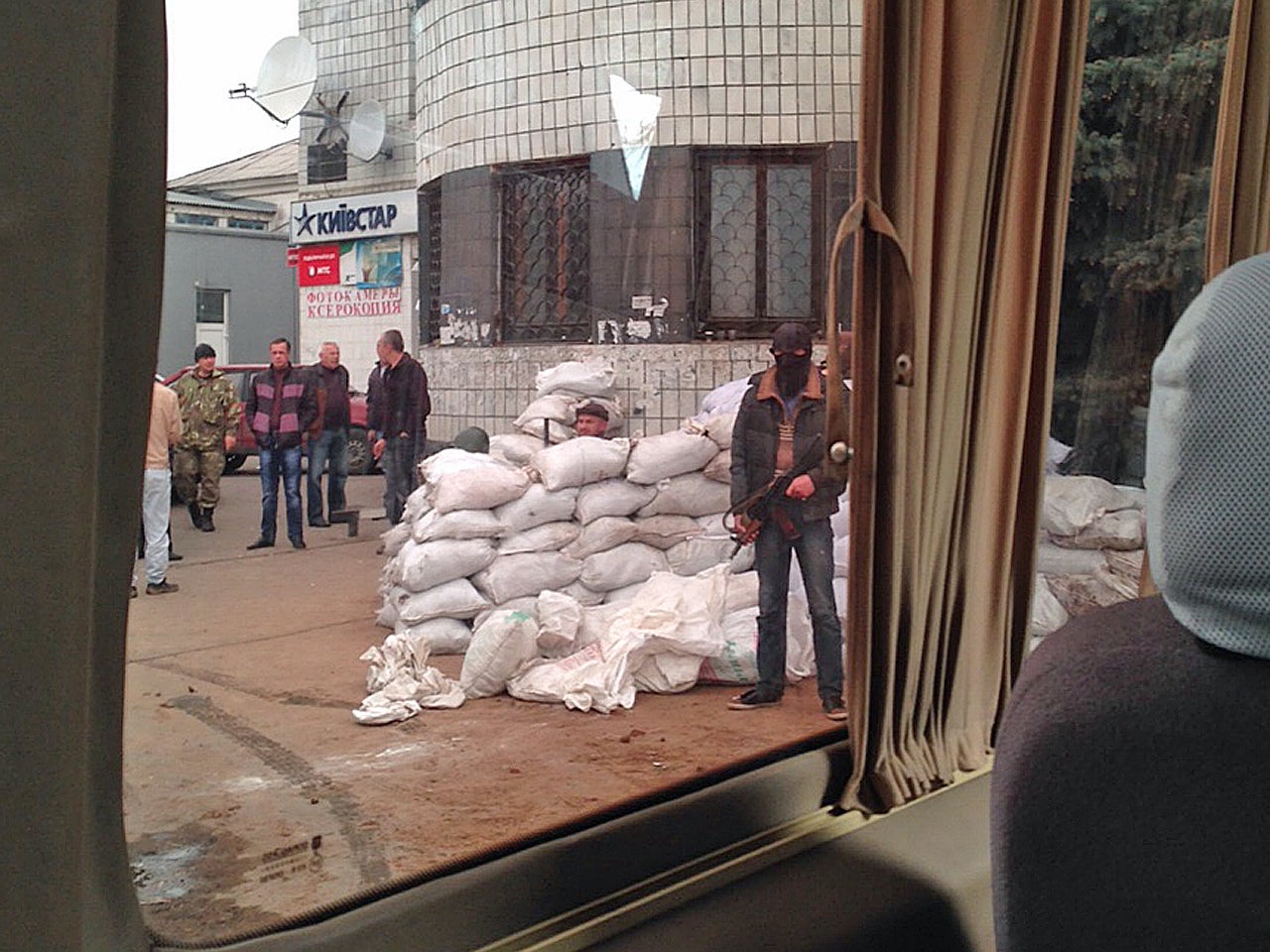 Clarissa Ward, CBS News crew held by pro-Russia militants as Ukraine military moves on Slavyansk
CBS News' team in eastern Ukraine was briefly detained with other journalists Friday as they tried to approach the city of Slavyansk, which Ukrainian forces have moved to retake.
Correspondent Clarissa Ward, her producer Erin Lyall, and two male CBS News employees were held for several hours after pro-Russian militants at a checkpoint near the city of Horlivka detained and blindfolded them.
"We were blindfolded with cloth and masking tape really quite tightly around our heads so we couldn't see anything at all," Ward told "CBS This Morning" over the phone not long after they were freed.
She said they were bundled into a van and driven to another location where their captors were "quite rough and sharp with us. One woman was shouting at us not to speak."
Ward said the militants separated the men from the women and, while keeping them blindfolded, interrogated them about their nationalities and asked whether they had families.
A veteran war correspondent, Ward said that when questions like that are asked, "you start to feel a pit in your stomach."

She said one of her male colleagues was beaten by the pro-Russians before a more senior commander arrived and ordered the militants to free the journalists.

One of the more senior militants told Ward she and her team were likely taken because the pro-Russians at the checkpoint were "emotional," given the Ukrainian military's advance on Slavyansk.

She noted that there was "a lot of very strong anti-American rhetoric going on," and said she heard one of the pro-Russians saying "if Obama was smart he wouldn't be supporting Kiev."
Thanks for reading CBS NEWS.
Create your free account or log in
for more features.