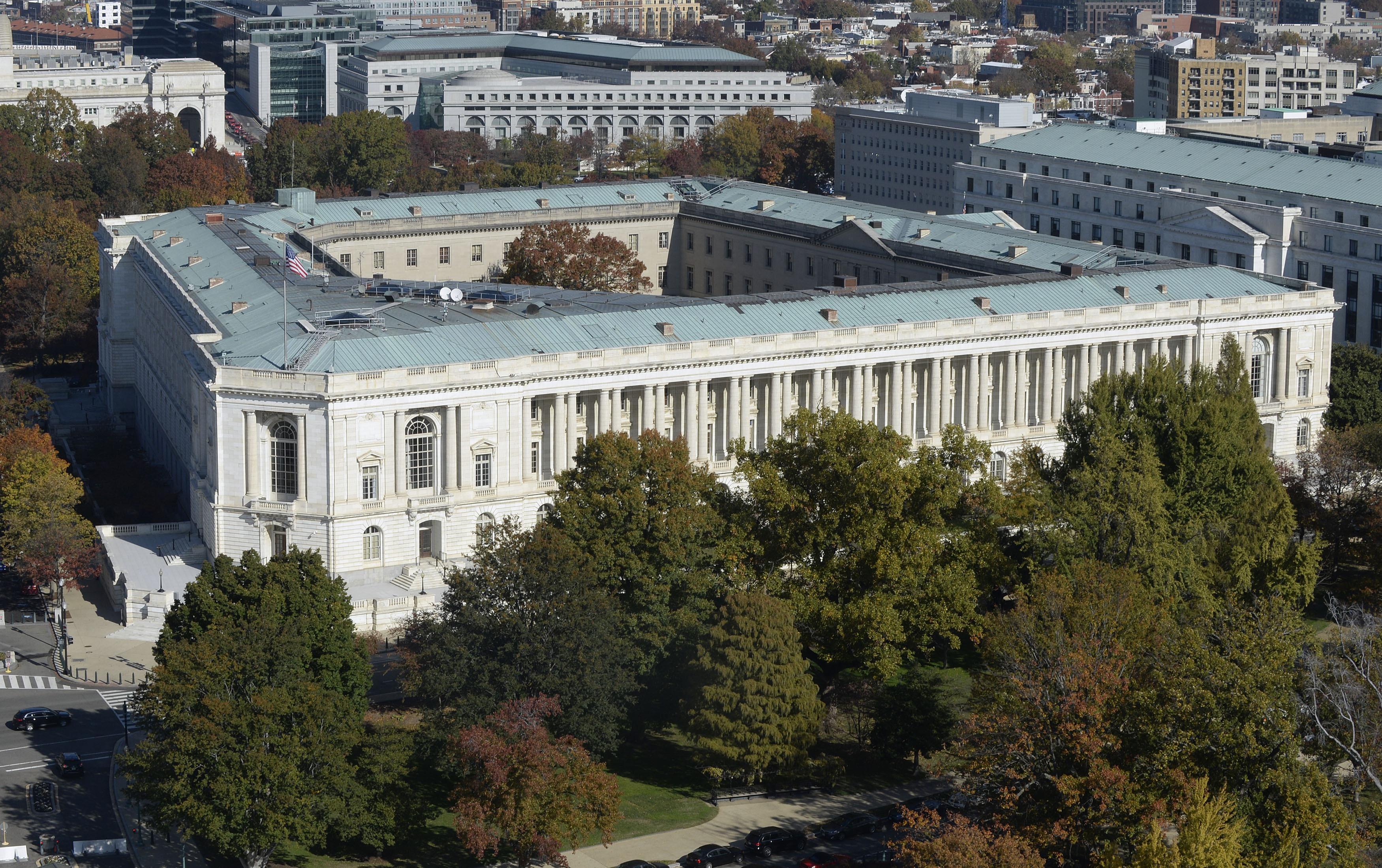 Schumer proposes renaming Russell Senate Office Building after John McCain
Sen. Chuck Schumer, D-New York, says he'll introduce a resolution to rename the Russell Senate Office Building in Washington for Sen. John McCain, who died at the age of 81 on Saturday after his battle with brain cancer.
"As you go through life, you meet few truly great people. John McCain was one of them. His dedication to his country and the military were unsurpassed, and maybe most of all, he was a truth teller — never afraid to speak truth to power in an era where that has become all too rare. The Senate, the United States, and the world are lesser places without John McCain," Schumer said in a statement Saturday evening amid news of McCain's passing.
Schumer noted that while "nothing will overcome the loss of Senator McCain" he will move to introduce a resolution to rename the Senate office building "so that generations remember him."
At a press conference in New York on Sunday, Schumer added that he "always felt that we could more appropriately name the Richard Russell Office building and John McCain was the perfect person for that." He said that McCain was an "antidote when he saw bigotry" and "put a dagger through its heart."
The building is currently named Sen. Richard Brevard Russell Jr., a Democrat from Georgia who served from 1933 to 1971. A statue of the senator also stands in the Russell building rotunda.
Russell, however, was as a leader of Southern opposition to the civil rights movement and an ardent supporter of segregation for decades. Russell often used parliamentary maneuvers to scuttle civil rights legislation like bills banning lynching and abolishing the poll tax, his Senate biography notes.
The Senate moved to rename the Caucus Room in the Russell building after Sen. Ted Kennedy died in 2009. McCain died nine years to the day after Kennedy's death, and die from the same form of aggressive brain cancer known as glioblastoma.
Sen. Jeff Flake, R-Arizona, told "Face the Nation" on Sunday that he wants to be the "first Republican co-sponsor" for Schumer's resolution, calling it a "fitting tribute" to McCain.
"There are many other things we need to do but that's a good one. John McCain had his office just right near mine in the Russell building. That's where he was his entire time. I think that's a fitting tribute," said Flake.
Thanks for reading CBS NEWS.
Create your free account or log in
for more features.