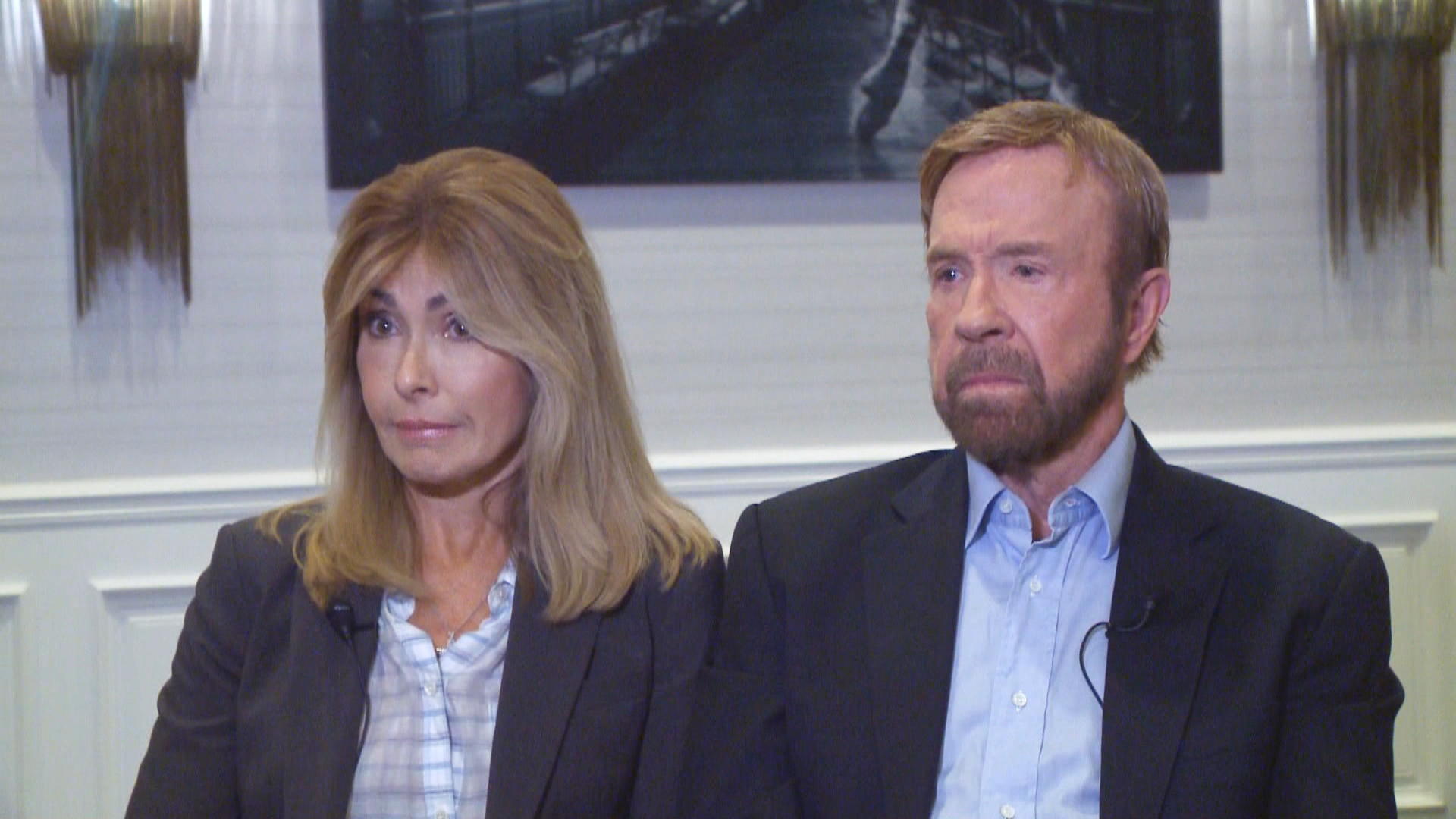 Chuck Norris and wife's lawsuit sparks debate over risks of MRI contrast agents
Actor Chuck Norris and his wife, Gena, are suing 11 medical companies after they say she was poisoned by a drug used during a routine MRI scan. The drug is a contrast agent, which enhances MRI images and helps with diagnosis.
The companies that make contrast agents say they are safe and have been used to aid in the treatment of millions of patients, but the Norrises aren't the only ones complaining about the side effects and Gena hopes their lawsuit brings more attention to the issue, reports CBS News correspondent Anna Werner.
"I couldn't think any more, any type of cognition, being able to articulate, my memory, I had muscle wasting," Gena said.

"Nothing's going on here, she's dying, she's dying right in front of me here at this hospital," Chuck said.

MRI's help doctors diagnose disease by taking pictures inside the body. Sometimes doctors inject a drug called a contrast agent during the procedure, to get sharper images. The Norrises blame a gadolinium-based agent for her health problems saying in their lawsuit that she developed gadolinium deposition disease, with symptoms including burning pain, violent shaking and confusion, along with "kidney damage."

"We have clients who have been misdiagnosed with Lyme disease, ALS, and then they've eventually ruled all those things out and the culprit remaining is the gadolinium," said the couple's attorney Todd Walburg.
Drug distributor McKesson said it's "reviewing the complaint" and "will respond in a timely manner." The maker of the drug said it "takes patient safety very seriously and stands behind the safety of all its products."
"What we know is that gadolinium, this dye that's used, can actually deposit in tissue, that's known now. What we don't know is that it is actually associated with symptoms in patients," said CBS News medical contributor Dr. David Agus.
Agus said he doesn't want patients to be scared of a test that could save their life.
"These are critical tests. I don't want worry initially, without real substantive data, to actually stress people out," Agus said.
That's a point that Gena agrees with. "We don't want to see that go away. It saves countless lives and that needs to stay," Gena said.
But she says had she thought there were risks, she would not have allowed the drug to be used. "For all those people that are thinking about getting an MRI, there needs to be some stricter warnings."

The FDA started looking at this in 2015 and earlier this year said it had not identified any harmful effects from gadolinium that stayed in the brain.
But in September, an advisory committee did vote to change the drug labels to warn that some of the chemical may remain in certain organs, and recommended risk minimization steps for specific patient populations.
Thanks for reading CBS NEWS.
Create your free account or log in
for more features.