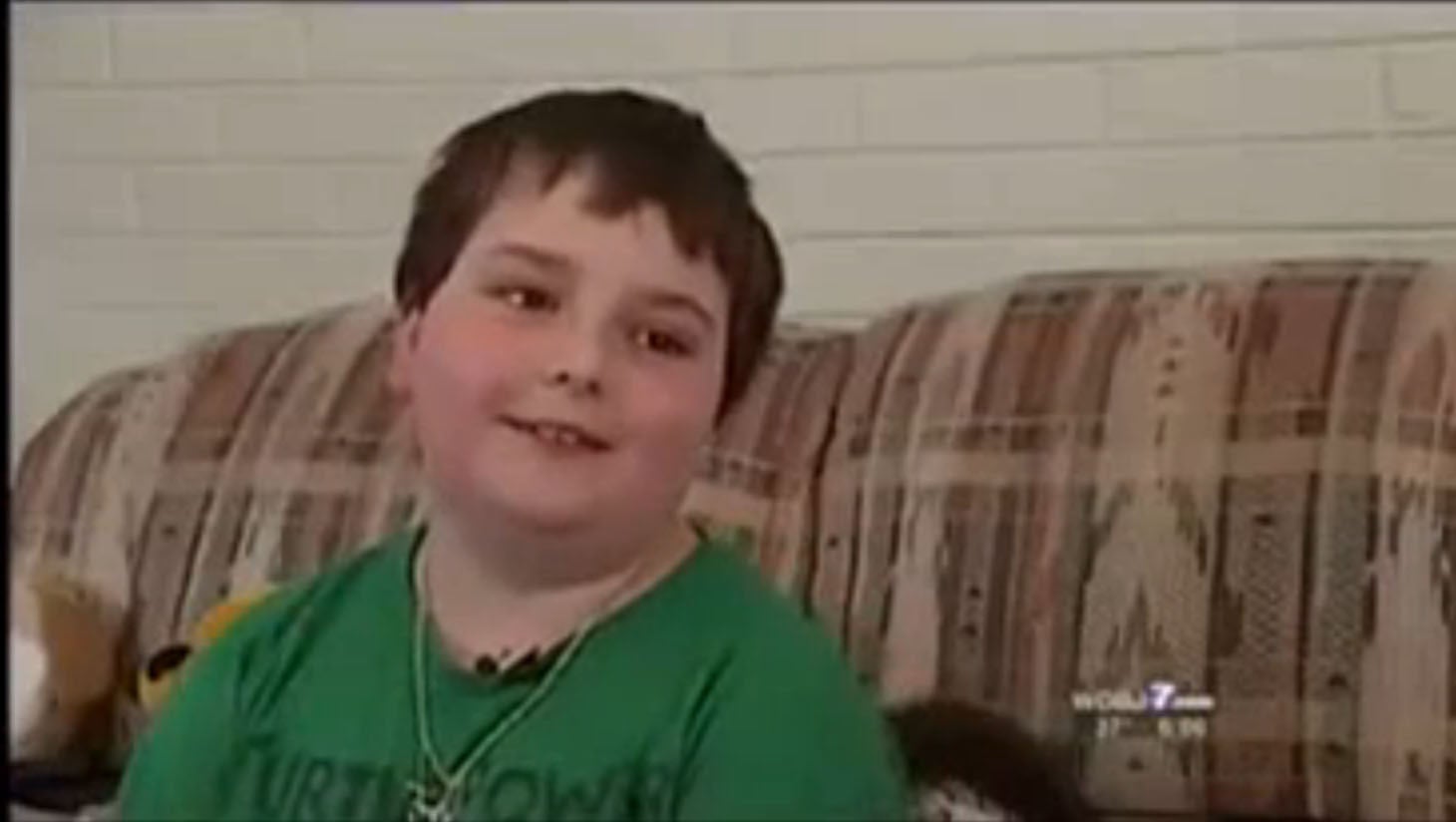 Christian school complains 8-year-old girl isn't girly enough
LYNCHBURG, Va. -- An 8-year-old Virginia girl has left her private, Christian school after administrators complained that her appearance was not sufficiently feminine, CBS affiliate WDBJ reported Tuesday.

Sunnie Kahle has short hair and while she likes teddy bears and bracelets, she also enjoys collecting coins, hunting knives and autographed baseballs.


"It's fun," she explained, when asked about her hobbies.

"Sunnie realizes she's a female, but she wants to do boy things," Doris Thompson, Sunnie's great-grandmother and legal guardian, told WDBJ. "She wants to play rough and tough."

Thompson has raised Sunnie since the girl was an infant. When she turned 5, Sunnie asked for a short haircut, her great-grandmother said.

"She had hair down to her waist and she wanted to give it to a child with cancer," said Thompson. "After we cut her hair she started wanting to wear jeans and a T-shirt. She didn't want to wear her frilly dresses anymore."

Sunnie said her classmates would occasionally ask whether she was a boy or a girl, but she said the question did not hurt her feelings.

The issue caught the attention of administrators at Timberlake Christian School, where Sunnie was a student.

Elementary principal Becky Bowman sent home a letter last month, reminding Thompson of the school's religious affiliation and its policy of refusing students who contradict a "biblical lifestyle."

"We believe that unless Sunnie and her family clearly understand that God has made her female and her dress and behavior need to follow suit with her God-ordained identity, that TCS is not the best place for her future education," Bowman wrote in the letter, which was given to WDBJ7 by Thompson.

Thompson said she was offended by the letter's language and its references to biblical passages about sexual immorality.

"To claim that we are condoning sexual immorality in our home is nonsense," Thompson said. "We are Christians. We understand the Bible. Sunnie knows it very well. She has accepted Christ."

Thompson says Sunnie is simply a tomboy, and that she's too young to understand sexual orientation or gender issues.

"If my child grows up to be homosexual or transgendered, I will love her that much more," Thompson said.

Although she wasn't forced to leave, Sunnie left Timberlake Christian and is now attending public school. She wishes things had turned out differently.

"I should just be able to be me and not let them worry about it," Sunnie said.

Jeff Abbett, administrator of Timberlake Christian Schools, sent WDBJ7 a statement saying administrators were "heart-broken" that Sunnie's guardians had taken the issue public and they regret that she was withdrawn from the school.

Abbett also said that "there is much more to this story" than Sunnie's family is revealing.

"Our documentation shows a significantly different narrative than the one portrayed in the original news report," the statement said. Abbett said he could not reveal more because of privacy issues.


"You can be assured that we have cared for Sunnie and worked with her grandparents for several years to assist them. Our TCS teachers and administrators love Sunnie and we can assure everyone that this has never been an issue of hair length or boots as it has been portrayed. It has been our constant desire over the last several years to work with this family and to shepherd this precious little girl in a way consistent with traditional values," he said.

Thompson said that Sunnie never had any behavioral issues at TCS and maintained a 4.0 average in her academic work. She said the only disciplinary issue that Sunnie might have caused was that she wanted to wear boy's pants as part of her school uniform.

Asked in a telephone conversation if Thompson was correct about Sunnie's outstanding grades and good behavior, Abbett told WDBJ, "Yes."

Thanks for reading CBS NEWS.
Create your free account or log in
for more features.