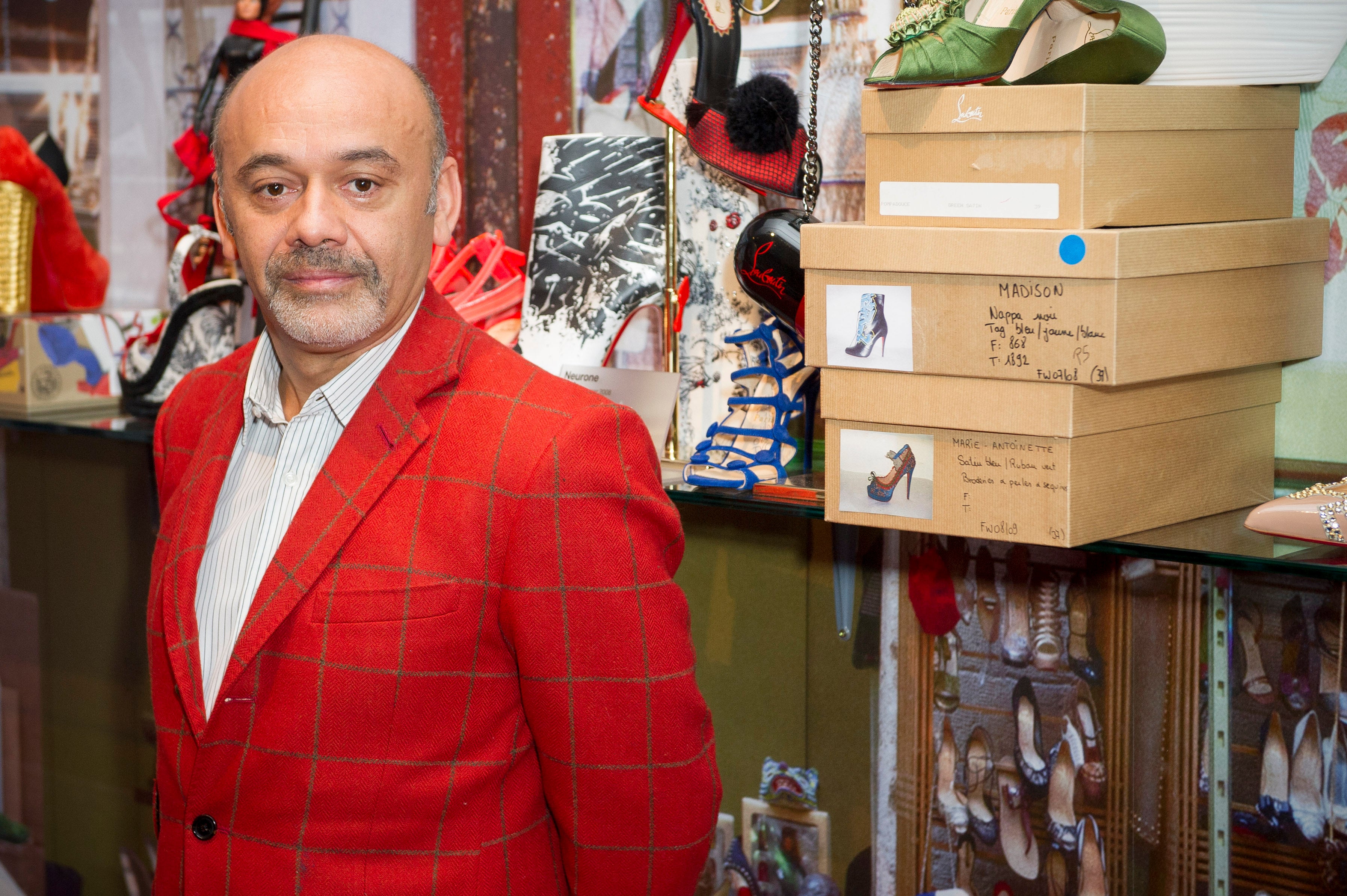 Christian Louboutin: The inspiration behind the red sole
From the catwalk to the sidewalk, the name Christian Louboutin has come to define glamorous footwear to women around the world. The iconic designer showed CBS News' Charlie D'Agata the passion and vision behind his shoe empire.
Louboutin has been getting into women's heads and their shoes for the past two decades.
His towering heels have embedded themselves in popular culture - from hip-hop divas in racy videos to strong female characters in TV series, such as "Sex and the City."
The red carpet is a catwalk for his red-lacquered soles, which is less an accessory than an attitude. They are a statement and a state of mind.
"I am sometimes exactly to the same place to the woman in front of the mirror, looking at herself, looking at her a--, and thinking: 'OK, this looks good, let's go for the shoes,'" said Louboutin.
But it all began very small. He opened his first boutique in Paris in 1991. Back then, he dreamed that just maybe, one day, he'd open another shop in New York.
Now, his empire of 93 shops sells almost a million pairs of shoes a year worldwide to women and men.
Growing up in the French capital, he became intoxicated by the glamour of the Moulin Rouge. And at just 16 years old, he went to work for the famed cabaret Folies Bergère, where he began by sewing sequins onto costumes before honing his skills as a cobbler under legendary French shoe designer Charles Jourdan.
"Yes, burlesque and cabaret has always been a big inspirational thing for me," said Louboutin. "I have this thing for sure that women, in every woman, there is a showgirl in a way."
When asked if he was concerned that women might not want to be considered showgirls, Louboutin responded, "I don't think that there is any danger thinking about women who don't want to be showgirls. I'm not obliging any women to wear my shoes. Sometimes I feel offended that, when people are telling me that I'm obliging women to be perched on super high heels, it is crazy and it is out of nature."
Out of nature or not, he has taken some criticism for those super high heels. Wearing some of his killer stilettos can be a killer. But Louboutin said there are times that sexy should trump comfy.
"I do a work, it's not about comfort, it's about beauty," he said. "I can make it easier, but I'm not going to say a 5-inch heel is comfortable. No, it is not comfortable."
It's the perfect fit that counts. It's this pursuit of perfection that stands out at his Paris atelier, where A-listers and VIPs come for their made-to-measure shoes.
Emilie Dufour is the operations manager, who keeps those famous feet under wraps. Even with our prodding, she never gave up a name.
First, molds are taken before the painstaking process of making a pair of Louboutins begins. High quality leather is measured and cut for the upper part of the shoe.
Then, a fabric specialist, using a bespoke mold of the foot, sketches out the exact pattern the leather will take. Before a seamster meticulously stitches the material together, an assembler creates the base. Then the leather and heel are added to the mold, before the pièce de résistance: the red sole.
The red-sole treatment was born more out of accident than design. One afternoon, a prototype Louboutin was working on just didn't "pop." An assistant was painting her nails at the time.
"So I grabbed her nail polish and painted the sole and it becomes this red sole, which became my trademark years after," he said. "Red means love, passion, blood."
This summer, in a nod to where it all began, he tried cosmetics on for size by launching a nail varnish. The bottle is shaped like a heel and inspired, he says, by the spires of Istanbul.
At his Paris design studio, where the brainstorming takes place, his craftsmanship bears the hallmark of extensive foreign travel. It's an effort to take the essence of what he's experienced and put it into his shoes.
While touring D'Agata through his studio, he pointed out the fresco from Bhutan and the door from Cairo. Alongside exotic fabrics and patterns are souvenirs from across the world: Borneo, India and Italy.
Although his passion has always been about creating beautiful designs, Louboutin said what matters most is how women feel about themselves when they step into his shoes.
"But definitely, high heels makes you never give up," said Louboutin. "You stand for yourself, definitely."
Thanks for reading CBS NEWS.
Create your free account or log in
for more features.