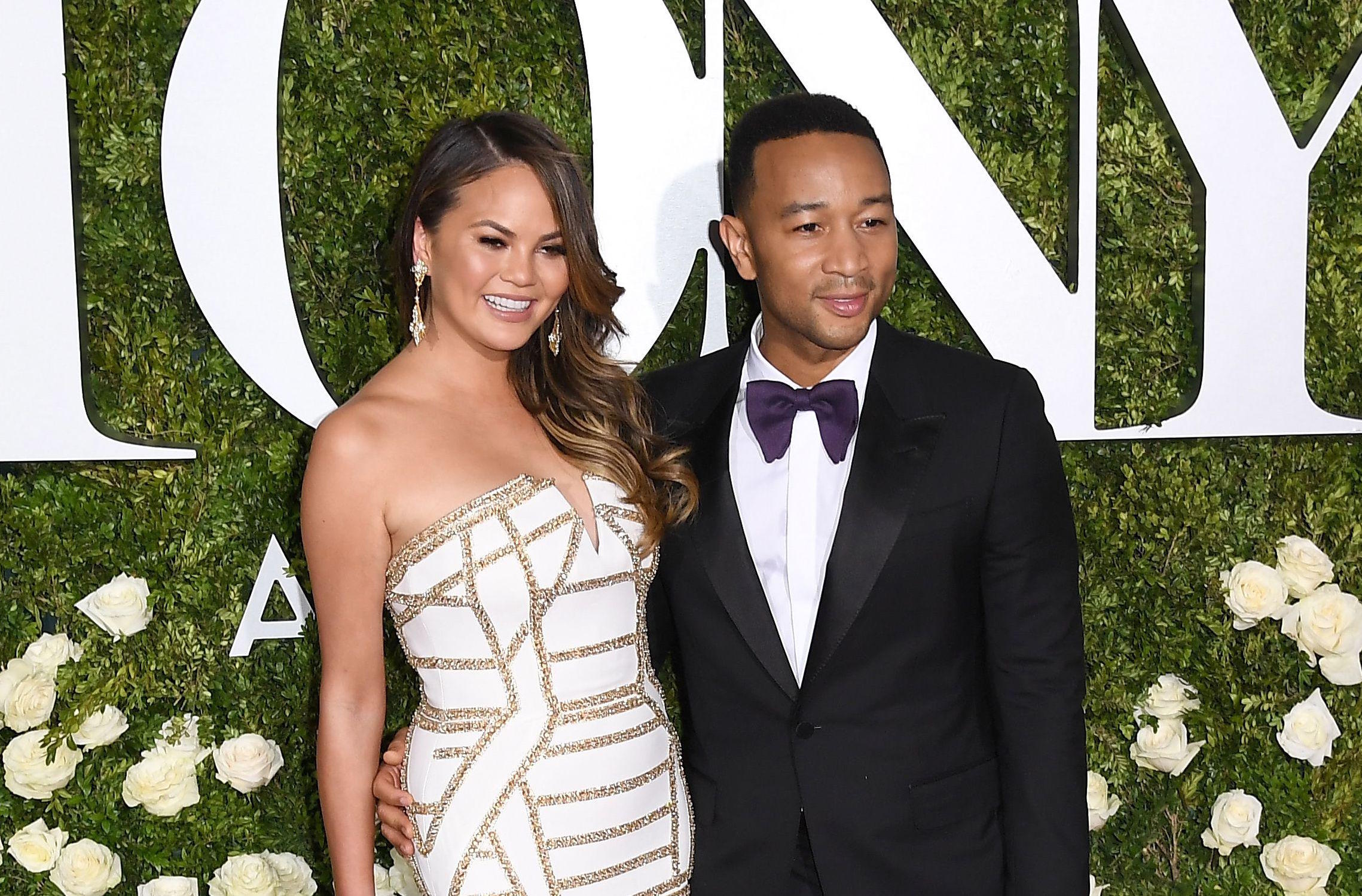 Chrissy Teigen and John Legend threaten to sue conspiracy theorist over pedophilia allegations
John Legend and Chrissy Teigen are threatening to sue a conspiracy theorist who accused the couple of being part of the debunked "pizzagate" pedophilia scandal. Conspiracy theorist Liz Crokin, who was verified by Twitter until Legend and Teigen complained about her online, claimed that the two "flaunt illuminati symbolism," have satanist friends and "run in circle with people who rape, torture & traffic kids."
Crokin posted photos of Legend and Teigen's toddler daughter, Luna, in Halloween costumes dressed as Alice in Wonderland, a pineapple and a hot dog, suggesting the outfits and a pizza emoji Teigen used might be evidence that the couple are part of a sex trafficking ring.
Teigen reposted Crokin's tweet and said, "Alright. I debated saying something about this but I'm pretty disturbed over here. The fact that there are people with these...thoughts...is really scary." She later also tweeted, "Yeah yeah it's 'just Twitter' but I'm pretty sure this 'sick' person is saying we are darksided pizzagate pedophiles who traffic our daughter."
Crokin responded that she did not say Teigen and Legend were pedophiles, but meant that they are friends with pedophiles. "Chrissy you run in circle with people who rape, torture & traffic kids. This is a fact, I expose sex trafficking for a living," said Crokin.
Teigen responded, "YOU POSTED MY DAUGHTER AND HAVE 50,000 PEOPLE ACCUSING ME OF BEING IN A PEDO RING. I don't care HOW you backtrack or WHAT you deleted. I have it ALL. I'm the last person you are f***ing with. You are DONE with me and my family. You are going to court."
Legend also threatened Crokin with a lawsuit, writing, "You need to take my family's name out of your mouth before you get sued."
After Teigen called out Twitter for giving a "verified" badge to Crokin, the social media platform removed the verification checkmark from the account.
Teigen and Legend's threats of legal action against Crokin have not stopped her from continuing to post about their family. Teigen made her Twitter account private on Tuesday.
Thanks for reading CBS NEWS.
Create your free account or log in
for more features.