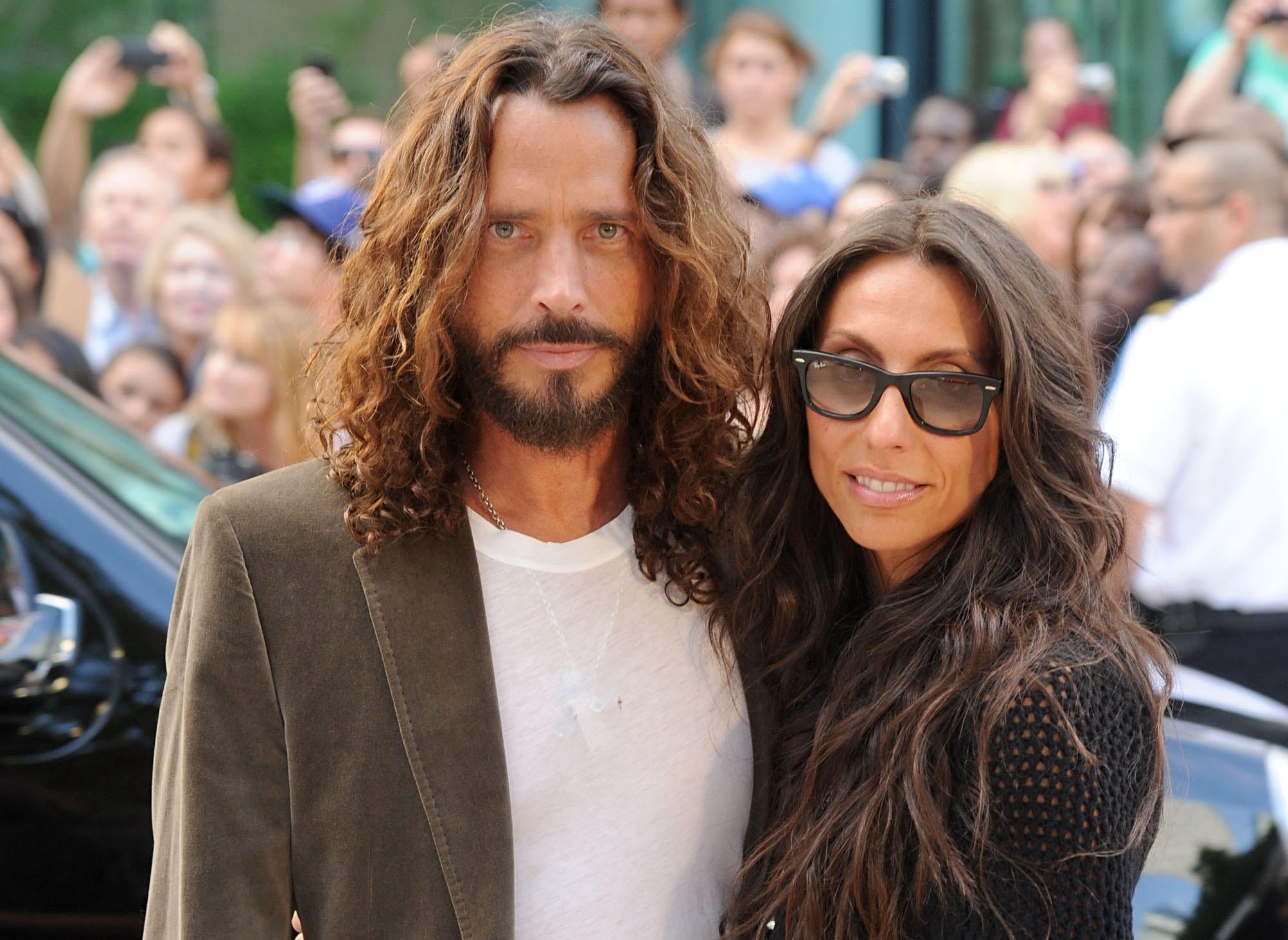 Chris Cornell's widow, Vicky, opens up on singer's addiction and death
Vicky Cornell, the widow of late rocker Chris Cornell, opened up about her husband's addiction and suicide. Vicky said that her husband "loved life" and said that the substances found in the Soundgarden frontman's system contributed to his death at the age of 52 last May.
Vicky appeared on "Good Morning America" for her first on-camera interview since the death. During the segment that aired on Wednesday, she insisted to Robin Roberts that her husband wanted to "be there for his family."
"He would never have ever left this world," she said. Vicky talked about Chris' close relationship with his children and said, "Our family was his everything. As soon as he got off stage, he was a dad, he was a regular dad."
Vicky said that Chris was sober since 2003 until he was prescribed benzodiazepine "to help him sleep." She said the pills he was taking made him "forgetful" and gave him delayed speech. She also said that she knows her husband reached out to a friend two months before his death to admit he had a relapse.
"He wanted to be there for his family, for his children. He loved his life," she said. "I don't think that he could make any decisions because of the level of impairment."
Vicky also spoke about the night of Chris' death and how difficult it was to tell her children.
"They're, you know, crying, 'Is Daddy OK?' And I said to my babies, 'Yeah, the ambulance is there and they're taking daddy to the hospital, and I'm just going to go to the hospital,'" she said.
Vicky added, "My husband was the furthest thing from a rock star junkie. He just wasn't. He was the best husband, the greatest father. I lost my soulmate and the love of my life."
Chris Cornell died on May 18, 2017 and his suicide was ruled death by hanging. Autopsy reports showed that Chris had sedatives and an anxiety drug in his system on the night he died by hanging himself in his Detroit hotel room, but the reports said the drugs didn't contribute to the cause of death.
Thanks for reading CBS NEWS.
Create your free account or log in
for more features.