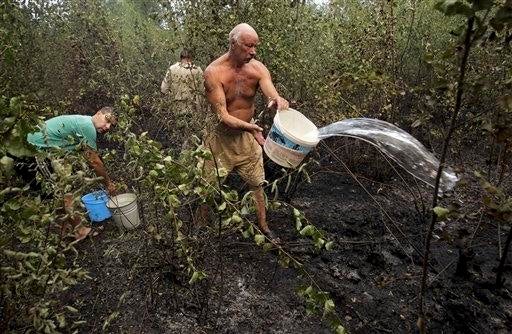 Choosing Music Over Religion
Everyone knows the saga of the "Coal Miner's Daughter," the most improbable life story ever written in the history of country music.
But that best-selling biography, the hit records, and the Oscar-winning movie, are all in the past, right?
Wrong, because Loretta Lynn is the biggest music comeback story of the past year. And Jack White, the leader of the Grammy-winning rock band, the White Stripes, is responsible.
Who would have predicted that a 70-year-old, semi-retired grandmother from Butcher Holler, Ky., would get together with a 20-something, guitar-slinging, Detroit punk rocker and put out a Grammy-nominated country album of the year?
As Correspondent Mike Wallace reports, this unlikely marriage has brought Lynn a brand new audience. And the songs, all of them written by her, tell tales of the ups and downs of her own life. For instance, one song, "Portland, Oregon," is a duet with White about the joys and perils of a one-night stand.
"He's a hardcore rock-n-roller," says Lynn of White. "But you know what? He's a little old country boy from Detroit. And how much he made on his last record, we'll not even go over that. He can buy Detroit, probably."
White may not be able to buy Detroit, but total record sales of approximately $7 million would provide a respectable down payment.
So how did White, voted one of the Top 20 guitarists of all time by Rolling Stone magazine, get together with down-home Lynn? He says it happened by chance.
"We saw a sign that said 'Loretta Lynn's Dude Ranch,'" recalls White. "We drove into the property and we saw the house. We couldn't believe it, it's like 'That's where she lives!'"
So the White Stripes dedicated its next album to Lynn, and by way of thanks, she invited the band over for dinner, which is when White came upon a treasure trove of never-recorded Lynn songs.
"I was wandering around her house looking for something to steal," says White. "And she caught me looking through these old songbooks. And I'd pick one up, and I'd go 'What's that, Loretta?' And she'd say, 'One of my fondest memories.'"
That song that White found in Lynn's notebook became the title track of her new CD. "Van Lear Rose" was a song that Lynn had written about her mother, a beauty from Van Lear, Ky.
Lynn's life has not only inspired her songs, it's also inspired White, who says that seeing the film "Coal Miner's Daughter" as a boy made him want to become a musician, too. He's now 29, but when he saw the film, he says "I fell in love immediately, somehow."
He told Wallace his life could have turned out differently. "I'd got accepted to the seminary in Wisconsin, and I was gonna become a priest, but the last second I thought, 'I'll just go to public school,'" says White.
What drove him from church? "I had just gotten a new amplifier in my bedroom, and I didn't think I was allowed to take it with me," he says.
"Coal Miner's Daughter," which came out back in 1980, showed that Lynn's road to the top had a lot of hard turns. The first came when Lynn met Doolittle Lynn, 21, when she was just 13. "And he kissed me," says Lynn. "Well, I had never been kissed before."
One month later, they were married. But the honeymoon was an ugly affair. "I had no idea what was going on," recalls Lynn. "I knew one thing. I didn't like what was going on."
She adds that: "He'd hit me around, y'know, smack me and hit me, bloody noses and blue eyes, and stuff like that. … I'm tellin' you things that's never been told before. Lord have mercy!"
They settled down, started a family and one night, so the story goes, Doolittle was listening to Loretta sing the kids to sleep – and realized that she had something special.
"He come home one day and said, 'Loretta, I've heard all these other girl singers on the radio. They ain't as good as you are. I think I'm gonna put you on the road and let you make some money,'" says Lynn.
So Doolittle went out and bought his young wife a $17 Sears Roebuck guitar. And Lynn started writing songs. "I thought you have to write to sing, you know," she says. "I thought everybody that sang wrote their own songs."
Throughout the '60s, Lynn had a string of Top 10 hits, and by 1970, she'd become the first female country singer to get a gold record.
"I think that Loretta Lynn is the greatest female singer/songwriter of the 20th Century," says White.
"Who else is more important than her at that time, in the '60s, coming from the South, to write songs like 'Don't Come Home A'Drinkin with Lovin' On Your Mind,' 'Fist City,' 'The Pill,' 'Rated X'? Over and over again, she was breaking down barriers and walls for women left and right, and doing it right under everybody's noses."
Lynn, however, says she writes from the heart: "I write whatever is bothering me at the time. And nobody believes that. They say, 'Loretta, you're gonna get in trouble one day 'cause Doo's gonna understand that you're writing about him.'"
The fact is, many of Lynn's most powerful songs were inspired by turbulent times with her husband, which is also reflected in her new song, "Portland, Oregon," about a time when Lynn tried to make her womanizing husband jealous by pretending to have an affair with her guitarist, Cal Smith.
"I got Cal and I said, 'Let's go down to the bar and act like we're getting drunk, and act like we're lovers,'" says Lynn. "Boy, I've hated that ever since."
The song remembers that traumatic night on the road when Lynn's husband pointed his gun at her.
"After the show, I went in to go to the bathroom and I seen that shower curtain move a little bit. Scared me to death! So I opened the shower curtain," recalls Lynn. "There, Doo stood with a quart of whiskey in one hand and a gun pointed right at me. A loaded pistol! And if I'd had been in there with Cal Smith, he'd a killed us both. I said, 'That's too close for comfort, Doo. Don't you ever do this again,'"
In 1996, Doolittle's hard-living life finally caught up with him, and Lynn's only husband and boyfriend died of complications from diabetes.
Does she still love him? "Oh yeah," she says.
"Hold it," says Wallace. "If he sleeps around, if he's a drunk, if he whacks on ya. What's the point of staying together?"
"Well, I was raised, if you get married, you stay," says Lynn. "You don't hop from one man to another."
Doolittle's death hit Lynn hard. She stopped performing and fell into a deep depression. "I was losing it, really," she says. "Losing my mind. When you lose somebody you been with 48 years, well you know. He was not just my husband; he was my dad. He was everything, you know. I didn't do anything 'less I asked him. I didn't dare to."
She turned her loss into a brand-new country classic, one of her most moving songs called "Miss Being Mrs." Now, her album is up for five Grammys, including Best Country Song, Best Female Country Vocal Performance and Best Country Album.
Lynn has never gotten a Grammy for herself. The Grammy she won in 1971 was for a duet with Conway Twitty on "After the Fire Is Gone."
White and The White Stripes, on the other hand, received two Grammys last year.
Thanks for reading CBS NEWS.
Create your free account or log in
for more features.