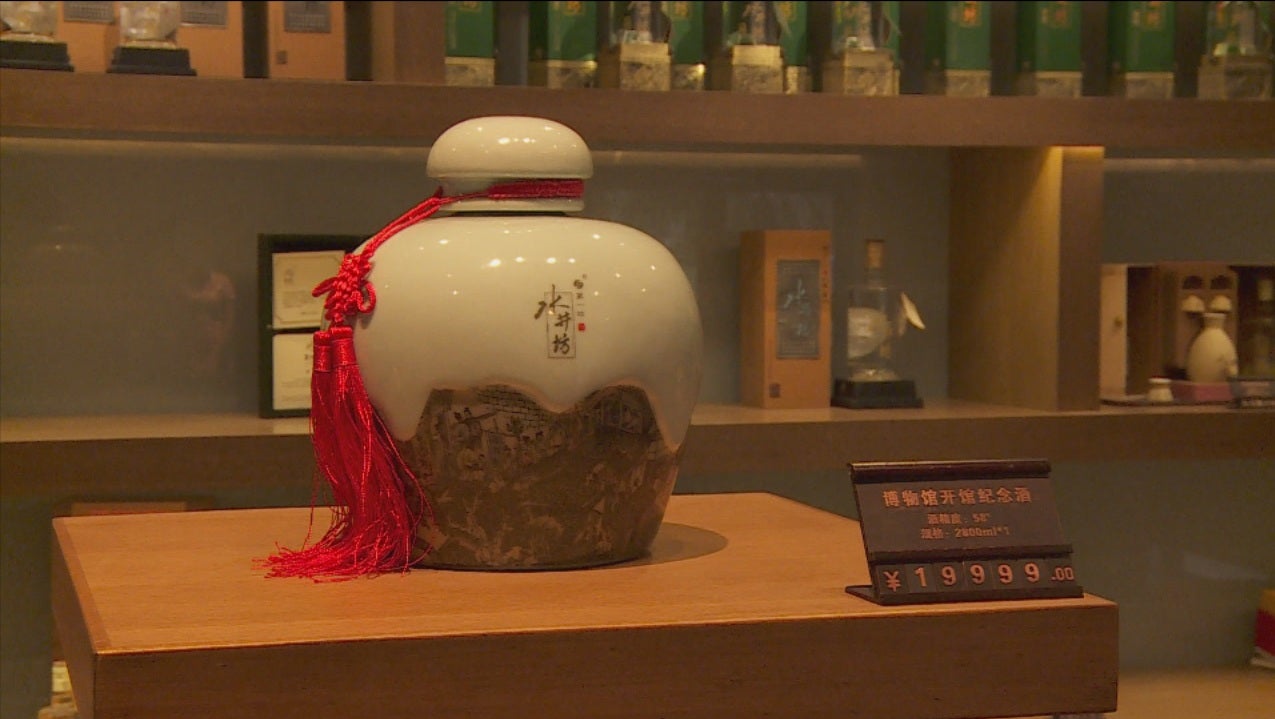 Chinese liquor company adapts amid corruption crackdown
Baijiu, a liquor that can be up to 60 percent alcohol (compared to vodka, which is about 40 percent), is ubiquitous on the Chinese table. You'd see it during special occasions and at important business meals. But President Xi Jinping's corruption crackdown is presenting a challenge, reports CBS News correspondent Seth Doane.
"The government had a new policy against extravagance. And that affected the high-end Baijiu brands like mine and we did go down a lot," said Jim Rice, the American CEO of Sichuan Swellfun.
Rice runs the oldest distillery in the world. His company is based in Chengdu, China, and every year around 8 million bottles of Baijiu roll off the production line.
The Chinese drank 11 billion liters of Baijiu last year, according to government statistics. By volume that makes Baijiu the most consumed spirit in the world.
They've even uncovered artifacts buried in the factory floor dating back to the Ming and Yuan dynasties proving that the Chinese have been drinking Baijiu for more than 1,000 years.
It's packaged in elaborate boxes and sells for hundreds, even thousands, of dollars bottles and in China, these days, that price tag makes it a target. The company's revenues dropped 79 percent last year after Xi launched a "corruption crackdown" to try to clean up the image of his communist government.
Baijiu is not on government banquet tables or in gift boxes as much anymore. But Rice has a plan.
"We're moving upmarket to be more exclusive," Rice said.
A special edition batch will retail for more than $10,000 a bottle.
"Inside China, the economy is still very good and premium brands like Bentley or Land Rover or Louis Vuitton are still selling very well," Rice said. "There is a market for high-class products, so we're going to stand there."
Remarkably, one of the "secrets" to this fancy spirit lies in mud pits. While mud may not be the first ingredient that comes to mind for imparting flavor, Rice insists "there's good mud, too."
Yeast and five different grains are buried and left to ferment for 90 days. Then, the mixture is dug up and distilled and often served in tiny glasses.
Rice hopes to boost sales by breaking into other markets, including America.
And that presents another challenge altogether. It's somewhat of an acquired taste
"I'm not sure the best way to describe it," co-founder of Capital Spirits Simon Dang explained. "I would say it's kind of like a blue cheese"
A 44-year-old Chinese-American, Dang opened his Baijiu Bar in Beijing.
"Every region all across China has their own Baijiu," he said.
He envisions one day expanding to places like Brooklyn, where early adopters are always looking for the next thing.
"Most people come here thinking, 'Why would anyone want to come to a bar just for Baijiu, because Baijiu is just horrible?'" Dang said.
But he said he probably converts over 90 percent of his customers into Baijiu believers.
Rice said there's also a practical side of knowing a bit about this beverage in the worlds' second largest economy.
"You had better [know Baijiu] because if you don't drink with them, they're going to think, 'you don't trust me, so I'm not going to do business with you.'"
Thanks for reading CBS NEWS.
Create your free account or log in
for more features.