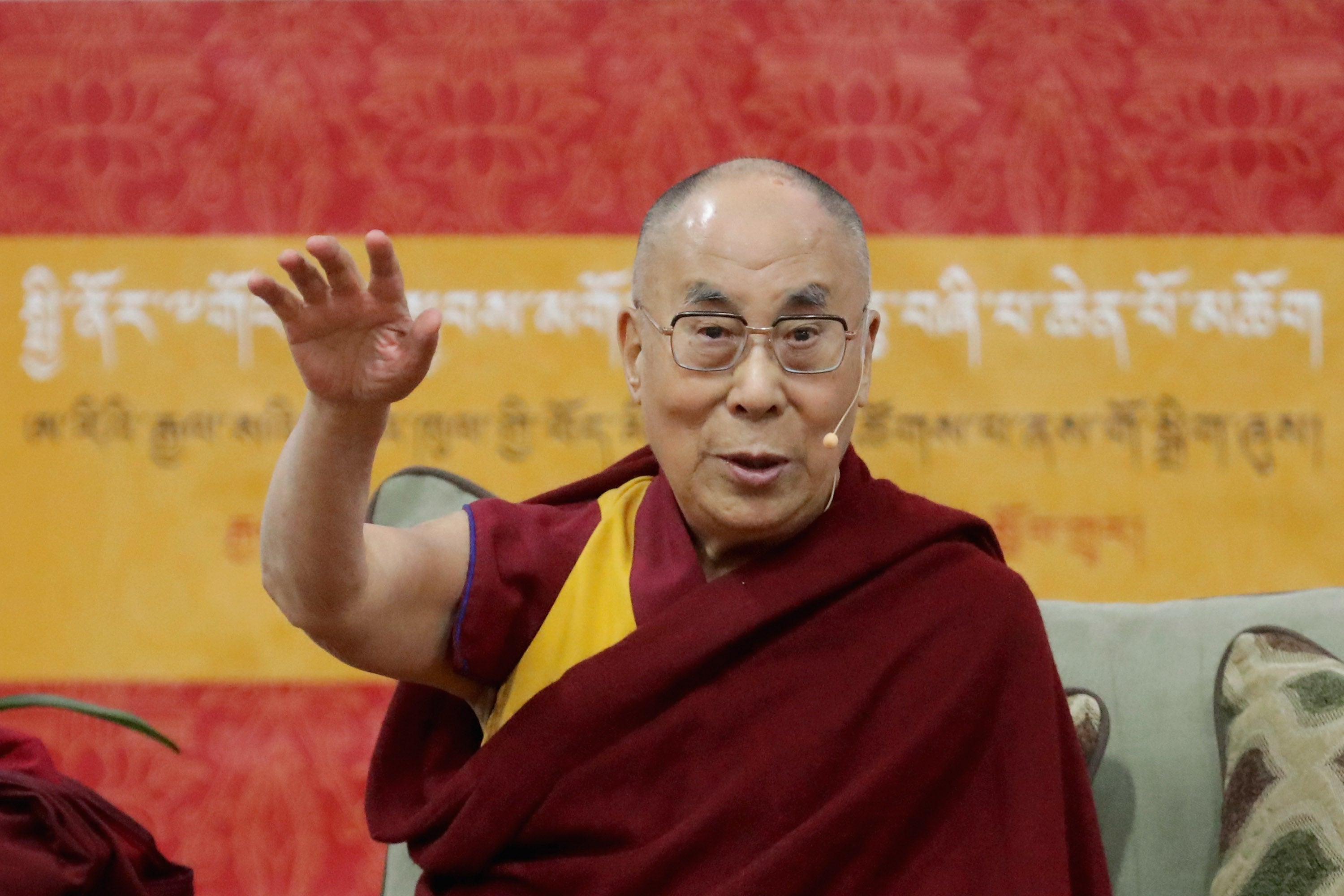 China warns public after Lady Gaga meets Dalai Lama
BEIJING -- China warned people to be aware of what it said are nefarious motives of the Dalai Lama after he met with Lady Gaga on a trip to the U.S. and spoke about love and compassion.
"The purpose of his visits and activities in other countries is just to promote his proposal for Tibetan independence," Foreign Ministry spokesman Hong Lei said Monday.
Beijing regularly vilifies the Tibetans' spiritual leader as a political figure who advocates splitting the Himalayan region of Tibet from the rest of China. The Dalai Lama says he simply wants a higher degree of autonomy under Chinese rule.
On Sunday, before speaking at a conference in Indianapolis of American mayors, he met Lady Gaga.
The official website of the office of the Dalai Lama reported that Lady Gaga interviewed him in an exchange streamed live over Facebook. The singer asked how to help young people with self-esteem issues or who harm themselves and he said "paying more attention to inner values like love and compassion are the right approach."
Asked about the Dalai Lama's meeting with Lady Gaga, Hong said: "We hope that people from the international community can be fully aware of his true colors and nature."
The Dalai Lama also met with President Barack Obama two weeks ago, drawing condemnation from China.
Thanks for reading CBS NEWS.
Create your free account or log in
for more features.