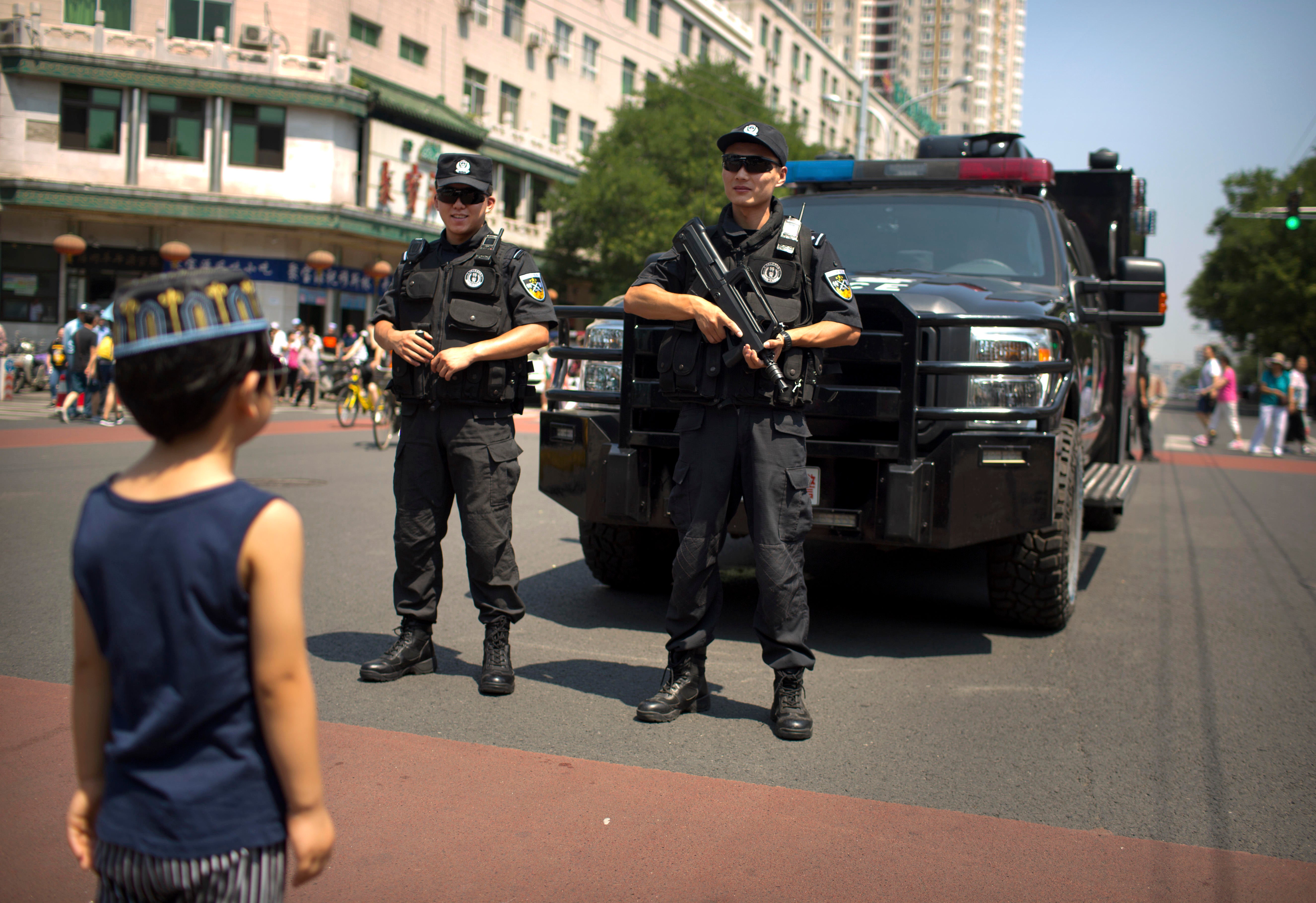 China jails man for teaching Islam online
BEIJING -- A member of a Muslim minority group has been sentenced to two years in a Chinese prison after forming online discussions groups to teach about Islam.
Huang Shike was arrested in 2016 in Xinjiang province, three months after he formed a discussion group about Muslim worship on the messaging app WeChat, according to the official website China Judgments Online. Huang, 49, taught about the Quran, Islam's holy book, in another WeChat discussion group. More than 100 people were members of each group, the website said.
The discussion groups "disturbed normal religious activity" and violated laws about using the internet to discuss religion, the website said.
Chinese authorities have dramatically increased surveillance and police patrols in Xinjiang, fearing the spread of militant Islam which they believe has infiltrated the region from Central Asia.
Huang is a member of the Hui minority. There are more than 20 million Muslims in China, mainly among Uighur, Hui and other ethnic minorities. China's 10.6 million Hui -- descendants of Muslim settlers and Chinese who converted to Islam -- have long endured strained relations with the Han, who constitute more than 90 percent of China's 1.37 billion people.
Chinese officials have increasingly urged local governments to better assimilate Muslim minorities into Han Chinese culture, as many ethnic policy hard-liners have decried a trend of what they call "Arabization" among Chinese Muslims.
Thanks for reading CBS NEWS.
Create your free account or log in
for more features.