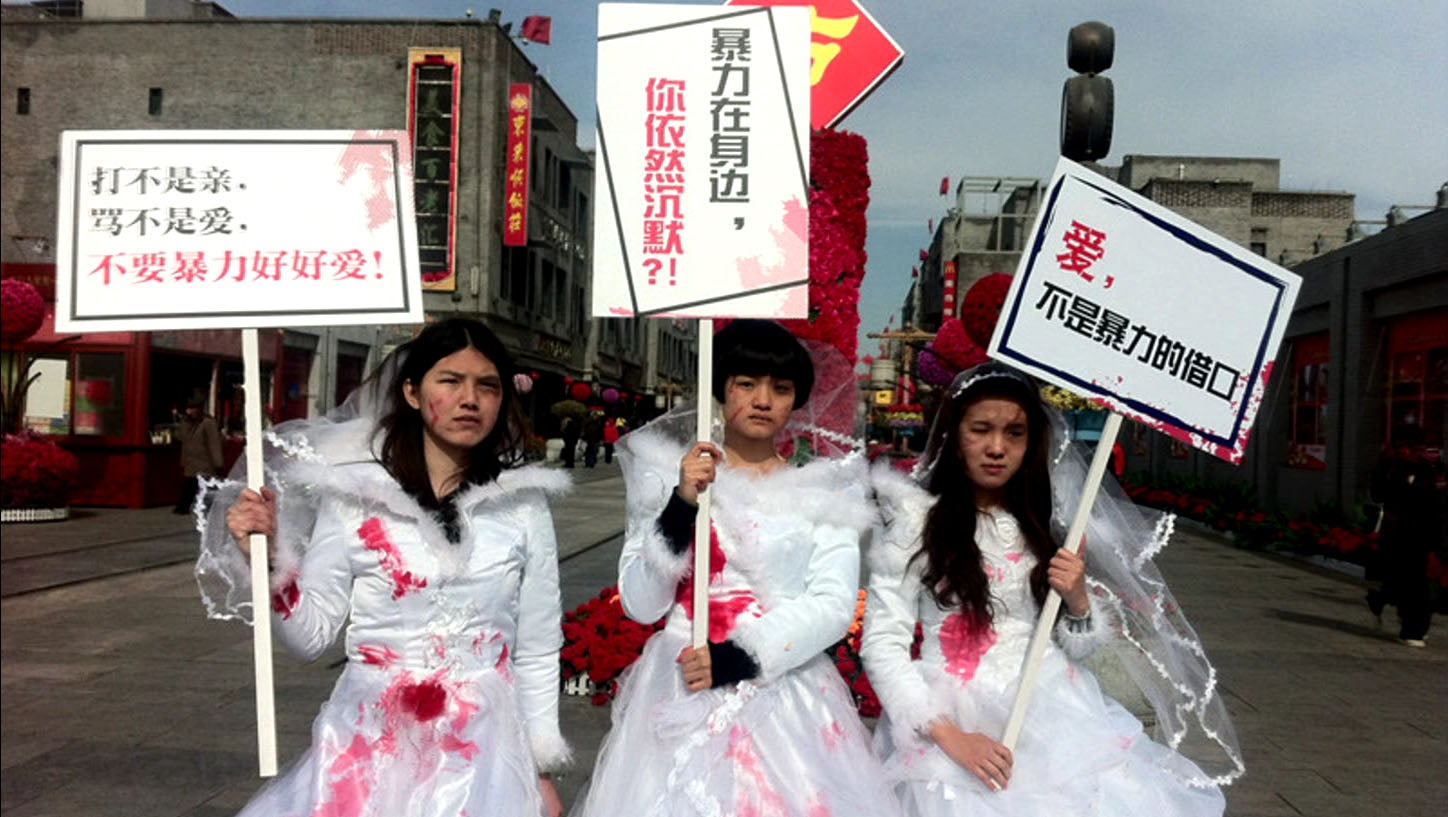 China frees "Beijing Five" after month of detention
BEIJING -- Chinese authorities released five women's rights campaigners Monday whose detentions sparked an international outcry and underscored the government's tight restrictions on independent social activism, lawyers said.
Lawyer Liang Xiaojun said the five were let go after more than a month in detention under a form of conditional release that still allows charges to be brought later.
As of late Monday night, all had either returned or were on their way to their homes in Beijing and elsewhere in China, including the southern metropolis of Guangzhou and the eastern resort city of Hangzhou.
Other lawyers could not be reached by phone, but posted messages on social media saying their clients had been freed. Calls to the Haidian District Detention Center in western Beijing where they had been held rang unanswered Monday night.
An anti-discrimination group working with the activists, the Beijing Yirenping Center, said in a statement that continuing to treat the women as criminal suspects was "neither legal nor reasonable." Late last month, Beijing police raided the center's office and confiscated computers and financial documents.
"They deserve public recognition and rewards," center co-founder Lu Jun wrote of their activism. "The arrest and detention of them is a glaring injustice."
Amnesty International called the women's release an "encouraging breakthrough" but "an incomplete step." It said China must drop all charges against each of the five activists.
"Women's rights campaigners should be free to advance human rights without fear of intimidation or the threat of detention," said William Nee, the group's China researcher. "Yet the reality today is that rights activists are systematically monitored, harassed and suppressed."
The five - Wang Man, Zheng Churan, Wu Rongrong, Wei Tingting and Li Tingting - were detained last month as they prepared to distribute posters and stickers against domestic violence on International Women's Day on March 8. They were accused of creating a disturbance and, if convicted, could have been sentenced to up to three years in prison. Five others detained at the same time were released earlier.
While the government has commented little on the case, it appeared that their detentions were linked more to their penchant for media-friendly street action than their advocacy for women's rights.
In 2012, the activists briefly took over public men's restrooms in Beijing and other cities to demand more women's facilities. That year, Li and two other women strolled down a busy Beijing shopping street wearing bloody wedding dresses to denounce domestic violence.
China's communist authorities maintain tight restrictions on all forms of public protest, and the campaigners had drawn considerable attention in the past with protests and street theater intended to draw attention to issues such as domestic violence, sexual harassment and a shortage of women's toilets.
Their detentions have brought international expressions of concern and calls for their release, including from U.S. presidential candidate Hillary Clinton, U.S. Ambassador to the U.N. Samantha Power, Britain's Foreign Office and the European Union.
Beijing police have refused to comment on the case and China's Foreign Ministry has responded angrily to questions about it, demanding that critics "stop interfering in China's judicial sovereignty in such a manner."
Thanks for reading CBS NEWS.
Create your free account or log in
for more features.