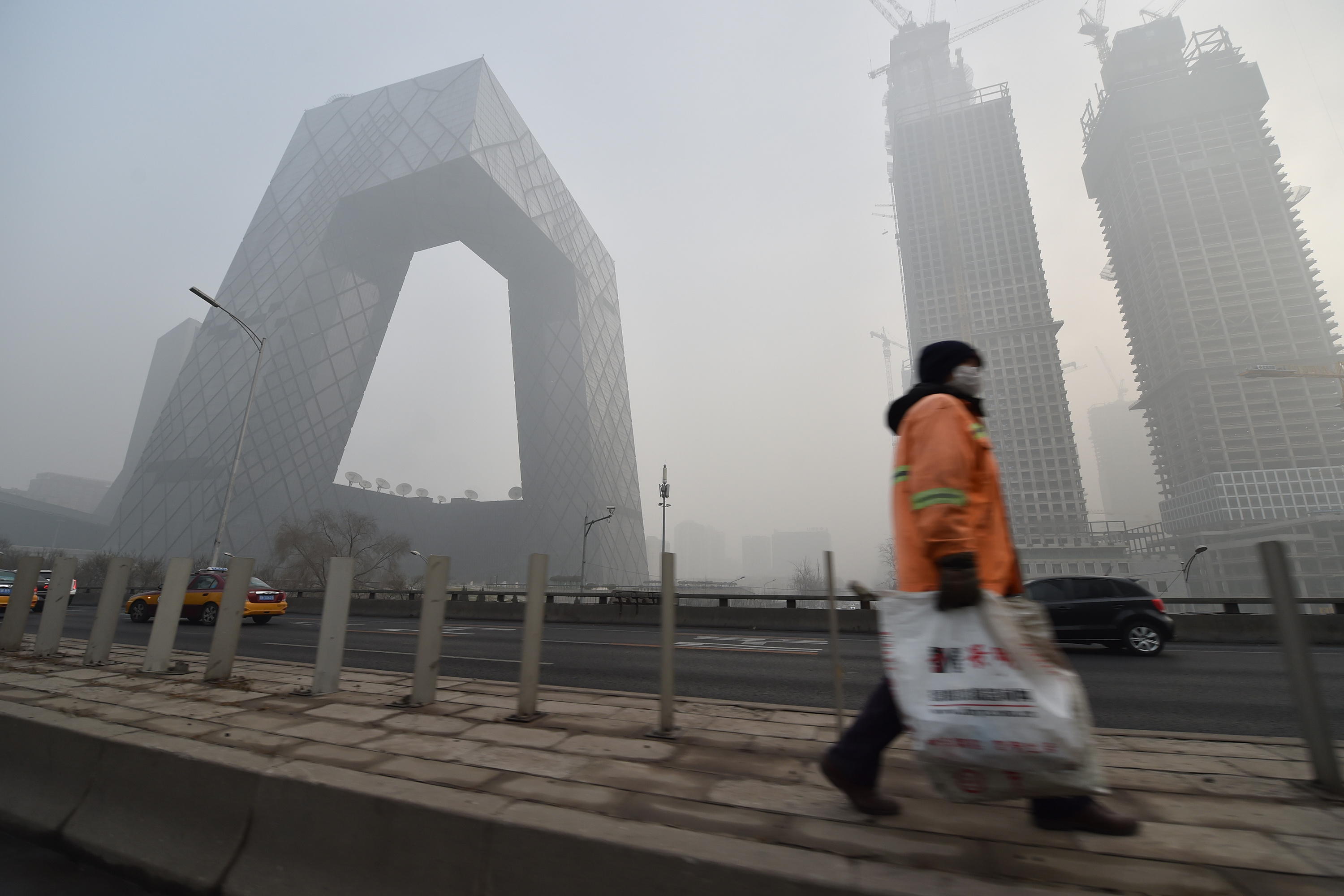 Tens of thousands flee China's "airpocalypse"
Millions of people in China are being forced to wear masks or stay indoors because of thick, heavy smog. A red alert for pollution has been in effect for nearly a week, and the heavy smog has closed airports, schools and roads.
A map of China's current air quality shows much of the country is under "unhealthy" or "very unhealthy" advisories.
Beijing authorities also proposed defining smog as a natural disaster last month, causing a stir. The pollution is mostly caused by factories and cars, but made worse by weather patterns, reports CBS News correspondent Adriana Diaz.
Dense gray smog is smothering parts of hina. For days, the pollution has made it difficult to navigate cloudy roads, forcing many on the streets to don protective masks.
A vague outline of a building is what Beijing's Forbidden City looked like under the smog.
Four-hundred-sixty million people living in North and Central China have been under a pollution red alert. That's the same amount as the populations of the U.S., Canada and Mexico combined.
Pollution has caused the latest "airpocalypse" in Beijing. More than 20 million people in this city have been forced inside and there are reports of tens of thousands of "air refugees" – people who've fled China's pollution-choked north.
"The pollution is rather scary," one woman said in Chinese. "If there is strong pollution and we have to stay home, then we take care of the child. So yes, this has repercussion on your life."

"I think if it lasts for a short period of time, we can endure it," said one man. "But if it lasts for long, the harm it will do to our health will be serious."
Now there is some good news coming – winds Wednesday night will move in to disperse some of the smog. The red alert is expected to be lifted at midnight.
Thanks for reading CBS NEWS.
Create your free account or log in
for more features.