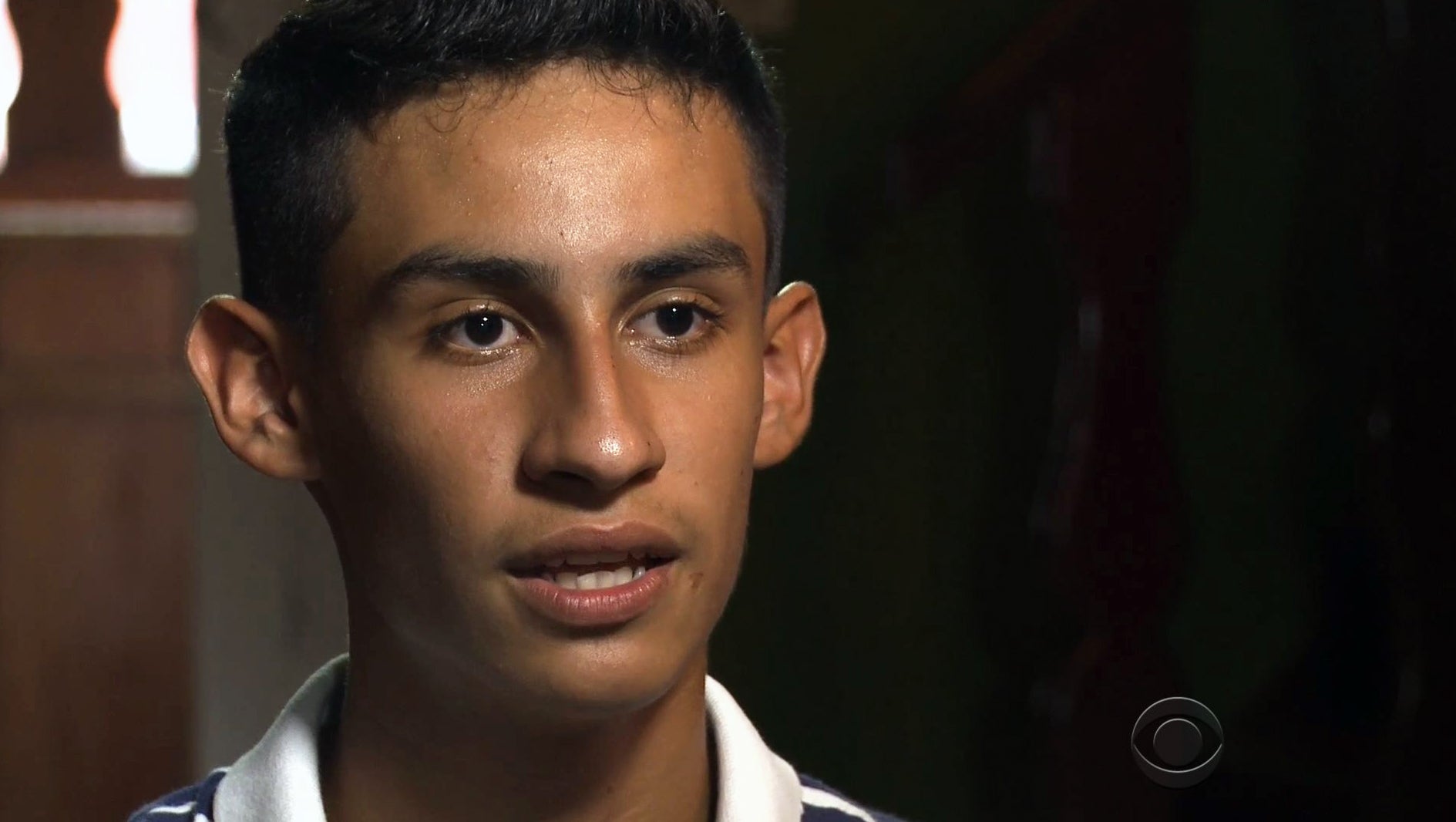 For child immigrants, dangers of staying are most grave
The Obama administration wants to stem the flow of children entering the United States illegally by highlighting the perils of the journey. But many young immigrants say they know the dangers. They believe the risk at home is greater, CBS News correspondent Manuel Bojorquez reports.
There are neighborhoods in the country of El Salvador that even police will not enter at night. The streets there are controlled by the "maras," or gangs. One teenager told Bojorquez the threats come daily.
"I don't even go outside in my neighborhood because I'm scared that someone might do something to me," said 16-year-old Raul.
Raul said the impulse to head north starts here: the gang-infested streets of Salvadoran neighborhoods.
"Here, if you don't do certain things, your life is going to end anyways, and it's better to try than to just stay and die," he said.
The threats come from gangs fighting for turf in the drug trade and looking for new members, just like Raul.
"In my neighborhood a couple of days ago, they already killed like two or three guys that are my age because they didn't want to join them," Raul said.
His life wasn't always this way. Raul lived in Saint Paul, Minnesota, for eight years, but only his father had temporary legal status. When it expired, the family was deported.
Back in El Salvador and fearing for his eldest son's safety, his father arranged for Raul to return to the U.S.
"He knew that if I make it, it's going to be a thousand times better for me than to stay here," Raul said.
But he was caught in Mexico and sent back only to realize the threats against his father, who owned a business and was a target for extortion, had worsened.
"Suddenly, we just found my dad dead," Raul said. "And it's really horrible because I was the first person to go find him that way."
He found his father shot and left in a field.
"I cry a lot at night because I remember him. You know, he was the one who taught me everything I know," Raul said. "I wake up every morning and hope that it's not going to be my last day."
Elizabeth Kennedy, a U.S. citizen, has lived in El Salvador for the last nine months. She interviews young Salvadorans who have been deported to research why they're leaving.
"You're not really living your life if every moment you're afraid you're going to die, and it's a fear that is tangible in their eyes when I see them," Kennedy said.
She said more than 60 percent say the threat of violence is the number one reason for leaving.
"Until they are not afraid for their life, until they aren't afraid to go out on the street, people are going to keep migrating because it is a human instinct to want to survive," Kennedy said.
Raul has had to grow up quickly. He's now the family breadwinner, but his sights remain on the United States.
"I will never be, you know, in peace with myself because that's something I want to realize in one way or another," Raul said.
Since October of last year, more than 13,000 minors from El Salvador have been detained by the U.S. Border Patrol. Even more have fled nearby Guatemala and Honduras for similar reasons.
Thanks for reading CBS NEWS.
Create your free account or log in
for more features.