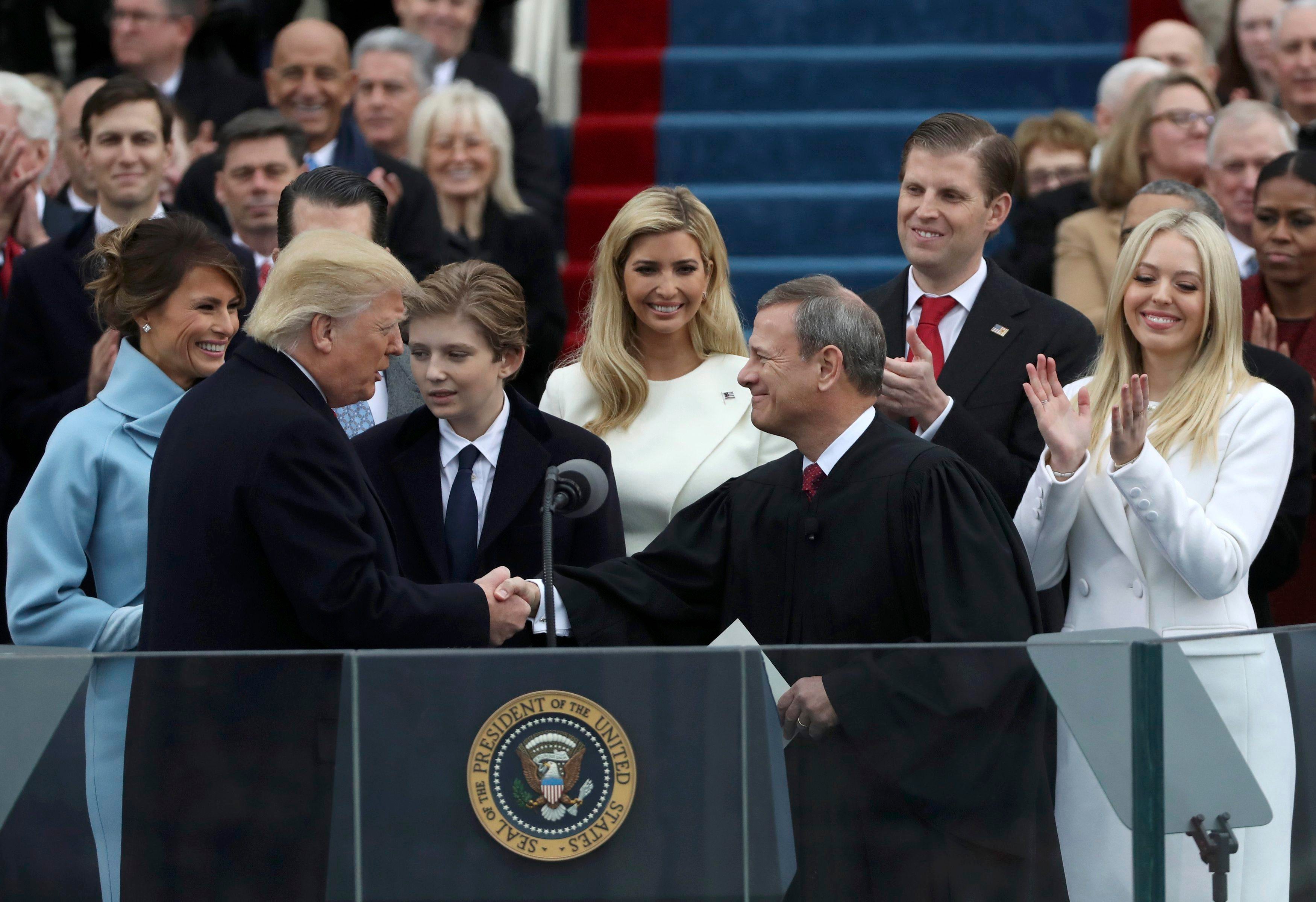 Chief Justice John Roberts refutes Trump comment about federal judges
Chief Justice John Roberts is pushing back against President Trump's description of a judge who ruled against Mr. Trump's new migrant asylum policy as an "Obama judge." It's the first time that the leader of the federal judiciary has offered even a hint of criticism of Mr. Trump, who has previously blasted federal judges who ruled against him. Mr. Trump had criticized U.S. District Judge Jon S. Tigar, who issued a temporary restraining order barring the Trump administration Monday from refusing asylum to immigrants who cross the southern border illegally.
On Tuesday, Mr. Trump said that "we're going to have to look at" the Ninth Circuit Court, which had ruled against the administration on asylum. He added that "every case" that goes through that circuit results in "an automatic loss" for his administration. "The 9th Circuit is very unfair."
Roberts said Wednesday the U.S. doesn't have "Obama judges or Trump judges, Bush judges or Clinton judges." He commented in a statement released by the Supreme Court after a query by The Associated Press.
Roberts said on the day before Thanksgiving that an "independent judiciary is something we should all be thankful for."
Mr. Trump responded to Roberts on Twitter. "Sorry Chief Justice John Roberts, but you do indeed have "Obama judges," and they have a much different point of view than the people who are charged with the safety of our country. It would be great if the 9th Circuit was indeed an "independent judiciary,"" Mr. Trump said in what appeared to be the first in a series of tweets.
He continued in a second tweet, asking why "are so many opposing view (on Border and Safety) cases filed there, and why are a vast number of those cases overturned. Please study the numbers, they are shocking. We need protection and security — these rulings are making our country unsafe! Very dangerous and unwise!"
The 9th Circuit Court includes California and Arizona, which share a large border with Mexico, which would help to explain why border-related suits are filed in that court.
Last year, the president used the term a "so-called judge" after the first federal ruling against his travel ban. He also criticized a Bush-appointed judge during the presidential election for his Mexican heritage.
Thanks for reading CBS NEWS.
Create your free account or log in
for more features.