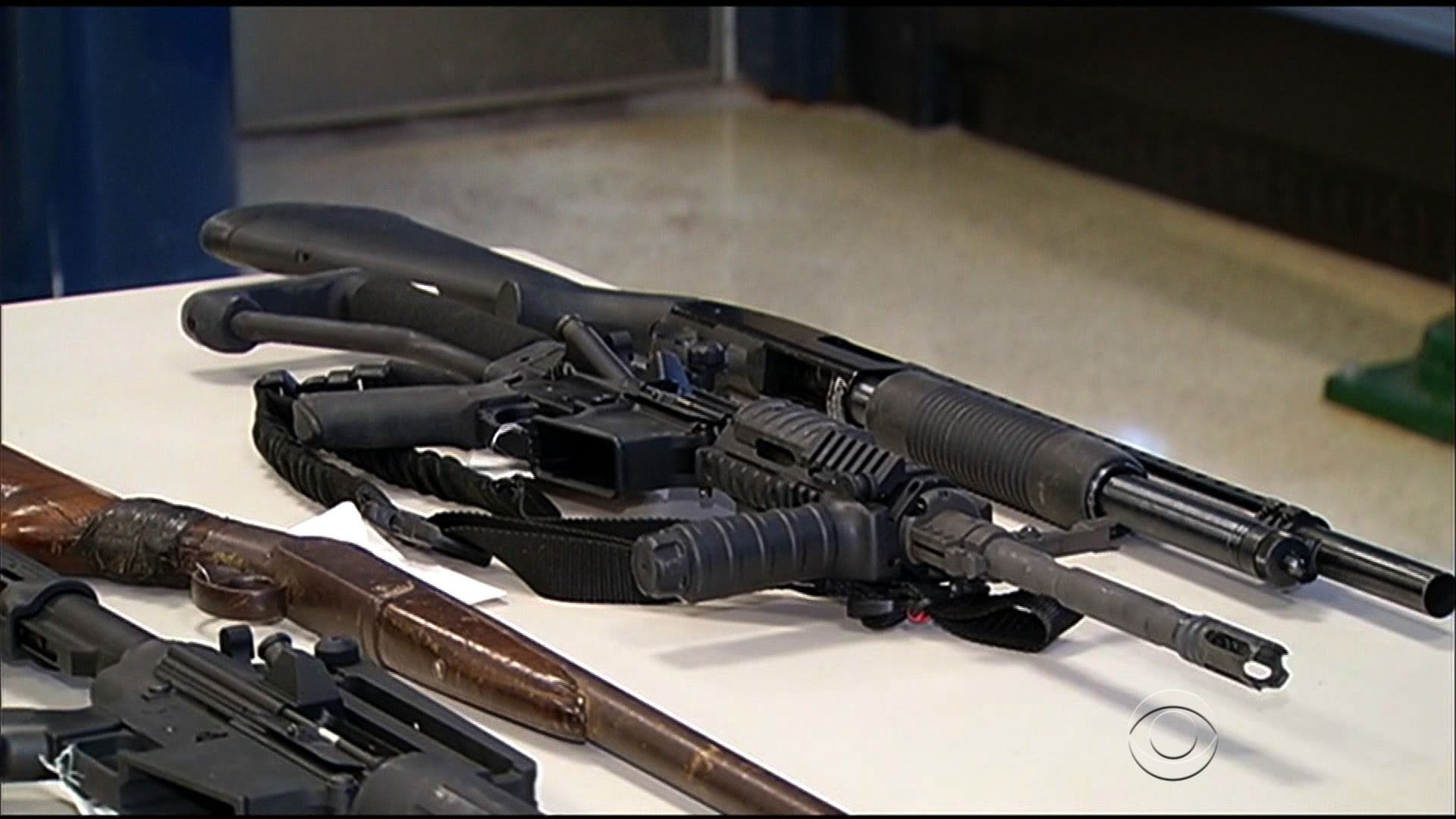 Chicago police seize guns to bring down crime rate
CHICAGO - We've reported extensively about Chicago's problem with gun violence.
Now Chicago police said they have seized more than 6,500 illegal guns this year. That's 130 illegal weapons each week.

Police Superintendent Garry McCarthy says that's more than any major city and he says if you can reduce weapons you will reduce crime.
"Carrying a loaded firearm is the gateway crime to committing a murder," McCarthy said.
Murders here are down from 507 all last year to 407 so far this year.
In addition to gun seizures, police have flooded high-crime areas and beefed up their street intelligence gathering.
Now McCarthy wants Illinois to extend prison terms beyond one year for crimes committed with a firearm.
"We can point to at least 150 examples of individuals who would not have been on the street to be a victim or an offender of gun violence if we had a three-year mandatory minimum for illegal possession of a firearm like New York state has."
After plea bargaining and probation, weapons offenders in Chicago often serve just months or weeks -- if that.
So the punishment does not fit the menace to society in his view?
"Absolutely not, and if you don't believe me, ask the Pendletons," he said.
Fifteen-year-old Hadiya Pendleton was murdered on the way home from school last Jan. 29.
The suspect in the case -- Michael Ward -- had pleaded guilty to illegal possession of a loaded firearm two months before but was given probation and returned to the street.
A bill to toughen Illinois gun laws has stalled in the state legislature while its sponsors try to make it more appealing to legal gun owners.
Thanks for reading CBS NEWS.
Create your free account or log in
for more features.