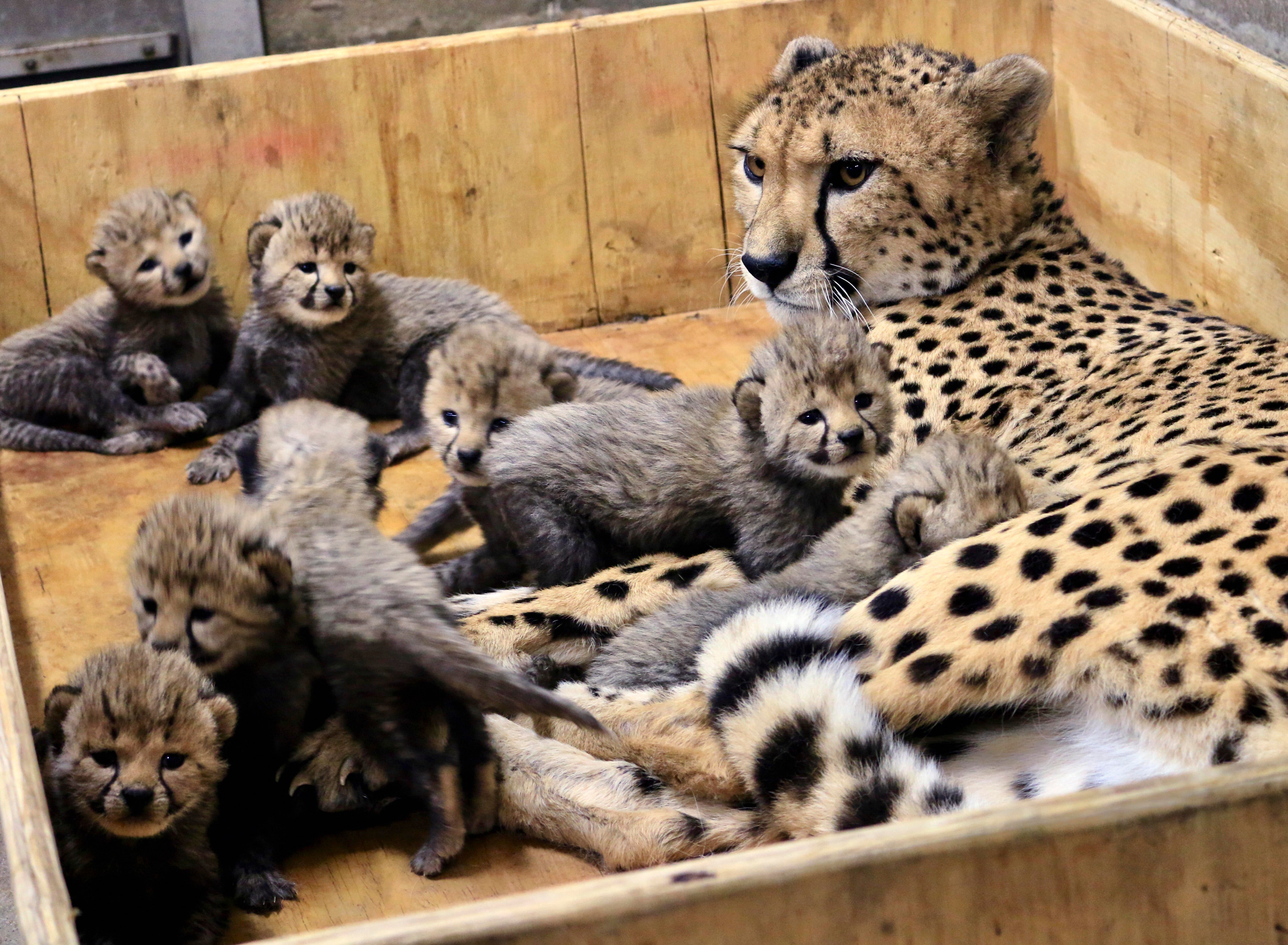 Cheetah named Bingwa gives birth to 8 cubs at St. Louis Zoo
ST. LOUIS -- A cheetah named Bingwa at the St. Louis Zoo is a proud mother -- eight times over. The zoo announced Wednesday that the 4-year-old cheetah gave birth Nov. 26 to eight cubs -- three male and five female. It's the largest litter of cheetah cubs ever delivered at the zoo.
The average litter size is three to four cubs. In fact, the Association of Zoos and Aquariums has documented 430 litters and said this is the first time a cheetah mom has given birth to -- and reared on her own -- a litter of eight cubs at a zoo. Perhaps not surprisingly, Bingwa means "champion" in Swahili.
All eight cubs and the mom are doing well. They'll remain indoors, away from the public and under close scrutiny from staff, for several months. Bingwa is proving to be an "exemplary" mom, zoo officials said.
"She has quickly become adept at caring for her very large litter of cubs -- grooming, nursing and caring for them attentively," Steve Bircher, the zoo's curator of mammals/carnivores, said in a news release.
The cubs were born at the zoo's River's Edge Cheetah Breeding Center as part of a program to manage genetically healthy population of cheetahs at North American zoos. More than 50 cheetah cubs have been born at the breeding center since 1974, the zoo said.
Bingwa is at the zoo on loan from Wildlife Safari in Winston, Oregon. The father, 9-year-old Jason, is on loan from White Oak Conservation in Yulee, Florida.

Cheetahs once roamed much of Africa and Asia. Today, only around 10,000 remain in the wild in Africa along with 100 or fewer in Iran. The decline in numbers is due in part to conflict with humans as well as lack of genetic diversity, the zoo said.
Thanks for reading CBS NEWS.
Create your free account or log in
for more features.