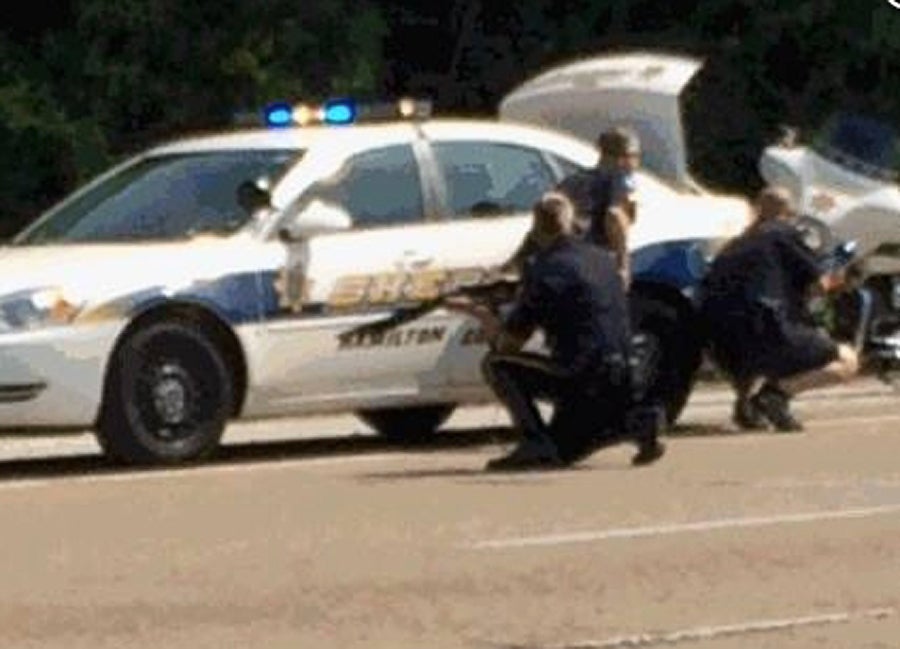 Witnesses describe barrage of gunfire during Chattanooga shooting
CHATTANOOGA, Tenn. -- A woman who says she witnessed the shooting in Chattanooga says she heard a barrage of gunfire near one of the two military facilities that were attacked.
"It was rapid fire, like pow pow pow pow, so quickly. The next thing I knew there were police cars coming from every direction," said Marilyn Hutcheson, who works at a Binswanger Glass.
Hutcheson said she ran inside, where she remained with other employees and a customer. The gunfire continued with occasional bursts she estimated for 20 minutes.
"We're apprehensive," Hutcheson said. "Not knowing what transpired, if it was a grievance or terroristic related, we just don't know."
They've seen dozens of emergency vehicles rush by: bomb teams, SWAT teams, and state, local and federal authorities. "They're all here," she said. "You name it, it's out there."
Chattanooga Mayor Andy Berke said that five people, including the gunman, were killed in the shooting. Sources told CBS News that the four victims were U.S. Marines.
Police said in a tweet: "Active shooter situation is over. Details forthcoming."
One witness told CBS affiliate WDEF that a man who was in a silver Mustang convertible was "just unloading a large gun on the Naval recruiting office."
Near the other shooting location on Lee Highway, Nicholas Donohue heard a blast of gunshots while working at Desktop Solutions.
But he had music playing and wasn't quite sure what the noise had been. He turned off the music and seconds later, a second blast thundered. He took shelter in a back room.
"Even though it knew it was most likely gunfire I heard, you also don't want to believe it's happening in the moment," he said. "Since I didn't see anything, I couldn't be sure."
By the time he emerged, police were cordoning off the area.
Thanks for reading CBS NEWS.
Create your free account or log in
for more features.