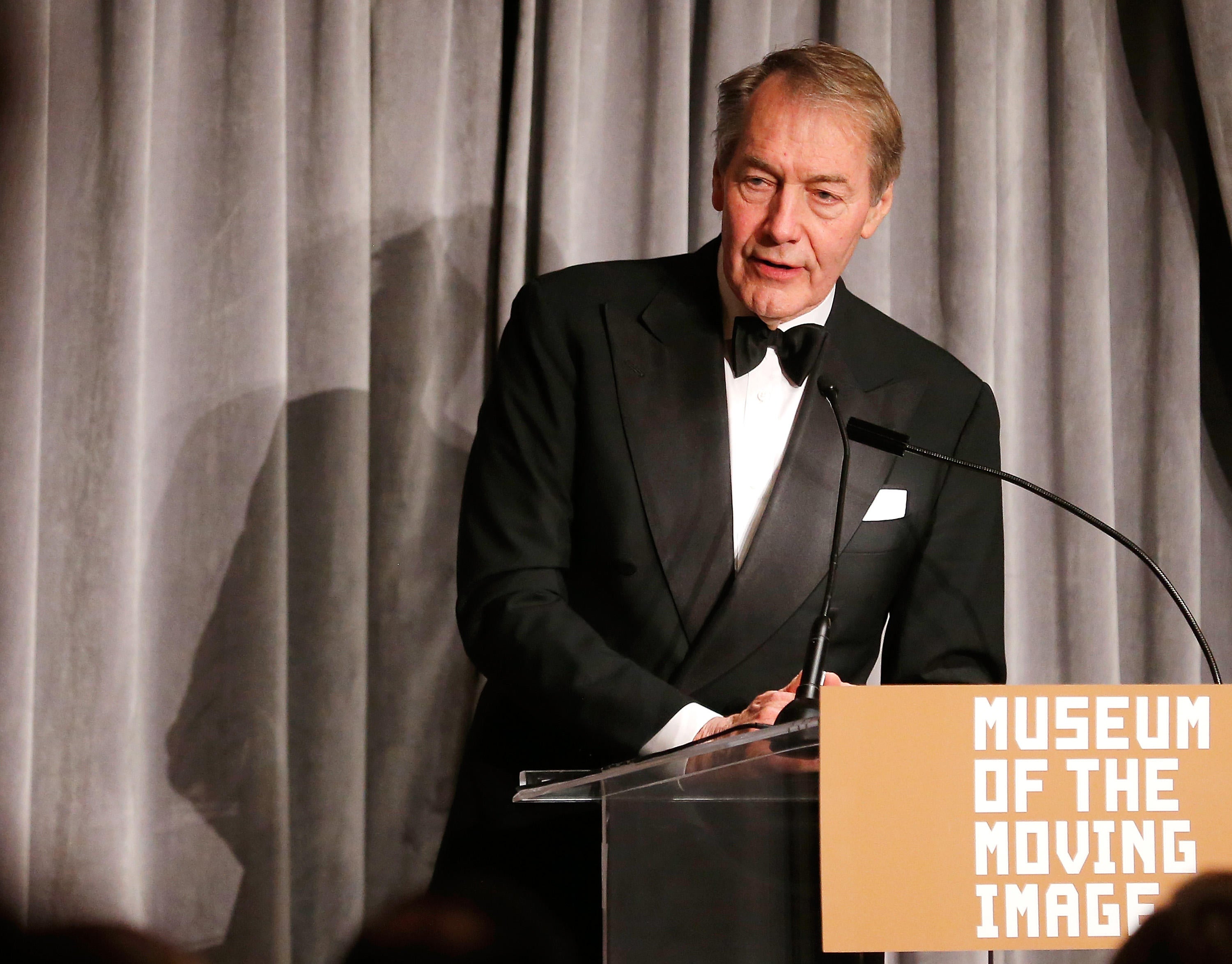 Charlie Rose taken off the air after sexual misconduct allegations
Update: Since the airing of this piece, CBS News has fired "CBS This Morning" co-host Charlie Rose over allegations of sexual misconduct.
The Washington Post published claims from eight women who all worked or wanted to work for his PBS program. They describe Rose making unwanted sexual advances in the 1990s through 2011.

We've been able to reach one of the accusers. She didn't want to go on camera but confirmed the reporting is accurate, reports CBS News correspondent Bianna Golodryga. Additional women have since spoken out to Business Insider and the New York Times. Some say he groped them or exposed himself to them, and many paint a picture of a respected figure abusing his position.
Washington Post reporter Amy Brittain spent weeks reaching out to Rose's former employees and job seekers.
"I think that you can't understate, you know, the level of influence and power that a man like Charlie Rose has," Brittain said.

Several "described Rose putting his hand on their legs, sometimes their upper thigh." One said he "groped her breasts" as she drove him in a car. Two women said he "walked naked in front of them" after taking a shower.
"Some critics might say, well why were they in position, you know, to see him naked? But the thing about Charlie Rose is that he would commonly require his employees to come over to his private homes," Brittain said.
He allegedly invited one woman to his home on Long Island while considering her for a job. She described "crying the entire time" as "he reached down her pants."
Rose tweeted a statement Monday evening saying, "I deeply apologize for my inappropriate behavior. I am greatly embarrassed. I have behaved insensitively at times, and I accept responsibility for that, though I do not believe that all of these allegations are accurate." Rose explained, "I always felt that I was pursuing shared feelings, even though I now realize I was mistaken."
During a long career in journalism, Rose earned multiple Emmys and a Peabody Award. But it's his signature interview program that made him a household name. In 2014, he was one of Time magazine's 100 Most Influential People in the World.
"He has such power over the show. He owns the show. There is no human resources department in the Charlie Rose show. Many of these women said that even if they wanted to file an official complaint, they wouldn't even know who to go to," Brittain said.
One of the accusers, former assistant Kyle Godfrey-Ryan, said in a Facebook post that the work environment at the "Charlie Rose" show "supported a spectrum of misconduct from unhealthy boundaries to outright physical abuse." She's one of two women who told the Washington Post they reported Rose's behavior to the show's executive producer, Yvette Vega. She claimed Vega would "shrug and just say, 'That's just Charlie being Charlie.'"
In a statement to the Post, Vega wrote, "I should have stood up for them... I failed. It is crushing. I deeply regret not helping them."
The "Charlie Rose" program airs on PBS and re-airs on Bloomberg. Both networks have suspended the program. Rose has co-hosted "CBS This Morning" since it debuted in 2012. He's also a contributing correspondent to "60 Minutes."
In a statement, CBS News said Rose is "suspended immediately while we look into this matter. These allegations are extremely disturbing and we take them very seriously."
The Washington Post reporter told us more than a dozen other women have reached out, wanting to speak or share stories since the article appeared Monday.
Thanks for reading CBS NEWS.
Create your free account or log in
for more features.