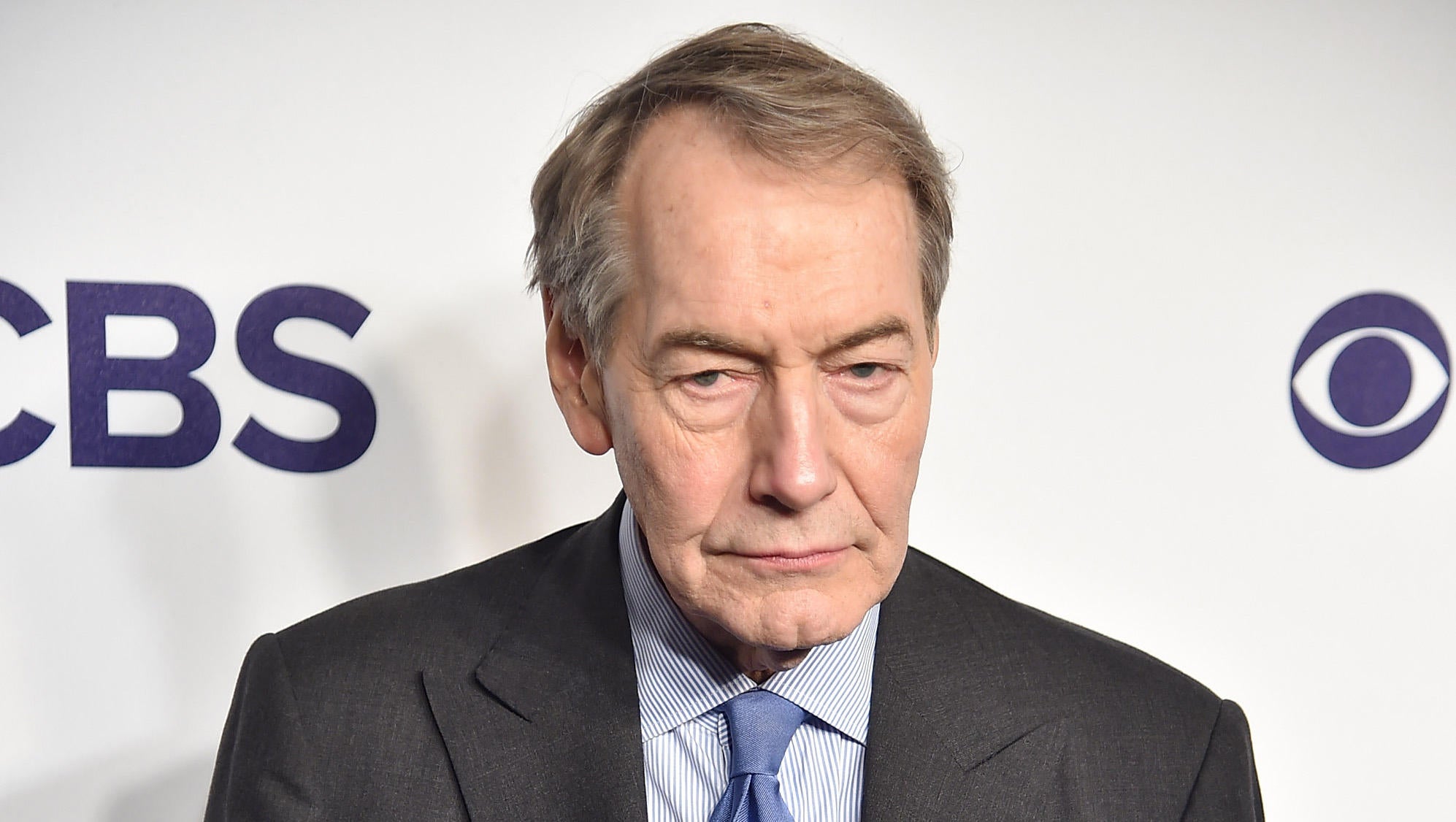 Charlie Rose files motion to dismiss sexual harassment lawsuit, says women are "exploiting the #MeToo Movement"
Former "CBS This Morning" anchor Charlie Rose filed a motion just after midnight Friday seeking the dismissal of a sexual harassment lawsuit filed against him by three women.
The lawsuit was filed May 4 by Katherine Brooks Harris, Sydney McNeal and Yuqing Wei, who were all hired either by CBS News or for Rose's PBS show when they were in their early 20s. The women claimed they endured "predatory behavior" from Rose. The lawsuit accuses Rose of "blatant and repeated sexual harassment," including asking about the women's sex lives, and discussion of his own.
The lawsuit followed a Washington Post report in which 27 women accused Rose of sexual harassment.
In Rose's motion to dismiss, he says the women suing him are "exploiting the #MeToo Movement" and "bootstrapping the accusations of sexual harassment made by third parties against Rose in articles published by The Washington Post."
"None of the three plaintiffs alleges a cognizable claim of gender discrimination, harassment or retaliation," the motion says.
The lawsuit claims, "Mr. Rose subjected (the women) to repeated, ongoing and unlawful physical and verbal sexual harassment, including without limitation: (a) sexual touching; (b) sexual comments; and (c) sexual advances."
"Rose repeatedly sexually touched (the women), including without limitation caressing and touching their arms, shoulders, waist and back, pulling them close to his body, and kissing them on the cheek," they say in the lawsuit.
Harris and McNeal said in the suit that Rose said "they were hired because he likes 'tall women,' i.e., he was attracted to them."
Wei said Rose referred to her "as China doll." The lawsuit calls the phrase a "fetish term." Wei said Rose caressed her arms when she handed him papers and would say "I love the way you do that."
In the lawsuit, Harris said that while working at CBS This Morning, Rose took her to expensive restaurants and bought her wine, before offering her a job at PBS' Charlie Rose Show. In an offer letter to her, she said he wrote "I want you to be at the center of my professional world," "You help me get through the day," and "I look forward to the most exciting year of our lives."
Harris said during various lunches and dinners, Rose touched Harris on her thigh and hands, and kissed her cheek. "He pointed at other women and called them prostitutes," according the lawsuit.
Harris and McNeal said Rose repeatedly asked them "about their sex lives and directed them to share details with him."
Eventually, they said, "Rose suggested to Harris and McNeal have sex with each other and told them words to the effect of, 'You just need to become lovers already,' indicating that he was having sexual fantasies about them."
They said he later "ordered" them to visit his home for an errand, telling them before they embarked, "I better not hear any stories about two young women swimming naked together" in his pool.
CBS filed a motion on Aug. 31 seeking a dismissal of its standing in the lawsuit. In its motion, CBS says Harris was working for the Charlie Rose show at the time of the harassment and was not a CBS employee. It argues McNeal had never been a CBS employee, and claims the women's lawsuit failed to meet the factual standards required by New York law to proceed.
Rose's attorney, Therese Doherty, said in a phone call with CBS News Friday that Rose's motion is consistent with CBS' filing, which she said, "makes clear that even if you accept the allegations as true, none of the factual allegations meets the legal standard against any of the defendants."
The judge has yet to decide on CBS' motion.
Rose was fired from "CBS This Morning" in November 2017 and his PBS show was canceled. When allegations first surfaced against Rose he apologized for "inappropriate behavior," but claimed some allegations were inaccurate.
The lawsuit seeks unspecified damages. A lawyer for the plaintiffs could not be reached.
The board of directors for the CBS Corporation hired two law firms in August to investigate allegations of sexual misconduct at the company, including claims against CEO Leslie Moonves.
CBS News reported Thursday that CBS Corporation and its controlling shareholder, National Amusements, are in discussions to end a legal dispute that would include removing Moonves as chairman and CEO. The discussions include a $100 million exit package for Moonves.
Thanks for reading CBS NEWS.
Create your free account or log in
for more features.