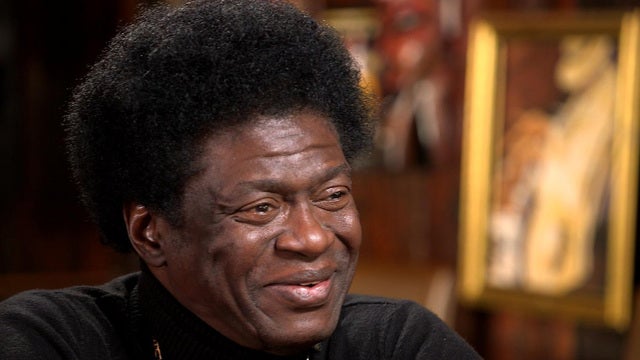 Charles Bradley on long road to becoming the "screaming eagle of soul"
Success was a long-time coming for singer Charles Bradley, who was born in 1948 but released his debut album just five years ago. His experiences during those 60-plus years make for quite a story -- fitting for a soul man strongly influenced by the late James Brown, reports "CBS This Morning: Saturday" co-host Anthony Mason.
Early in his late-blooming career, Bradley's backing band gave him a nickname: The "screaming eagle of soul."
The "screaming eagle" got his inspiration from the "Godfather." Bradley was a teenager in 1962 when his sister took him to the Apollo in Harlem to see James Brown perform.
"That's what started it 'cause I always liked the blues, but see, James Brown is the one who put rhythm in the blues. And that's what made it funky," Bradley said. "And I said, 'Now that's what I want to be.'"
But through his first five decades, Bradley drifted between jobs. He worked as a short order cook in Maine, at a hospital for the mentally ill in New York, and much more.
"Jesus, I can't count because I was like anywhere, anyone was going to give me a job that made me keep going. I hitchhiked to Ketchikan, Alaska," Bradley said.
Bradley was in his fifties when he finally landed back in Brooklyn. In 2011, he was doing a James Brown tribute show in Essence Bar in Brooklyn when he was spotted by Daptone Records, who paired him with producer Tom Brennick.
"He said, 'You do James Brown. You're good at James Brown. Now we want to see you do you,'" Bradley recalled.
Brennick wouldn't take "no" for an answer.
"Tom kept drilling me and I thought he was one of the evilest persons in this world. And he said, 'No, you can hit that note' and I said, 'Tom you trying to burn my throat out, you know?' And he said, 'Charles, do it again.'"
But with that, Bradley gained something he did not know he had.
"My voice started getting powerful. And I started feeling the power in my voice. That I could hold a note longer than I thought before," Bradley said. "And I'm still searching for new things inside of me."
At age 62, Bradley finally got his break when Daptone released his debut album in 2011. The small Brooklyn label had had success with Sharon Jones & the Dap Kings ,who'd also played on the Grammy-winning Amy Winehouse album, "Back to Black."
The age wasn't a concern for Neal Sugarman, co-founder of the label. In fact, the reaction surpassed all expectations.
"People were responding to it. And it was - it was amazing," Sugarman said.
Bradley pours himself into every performance. Last year, he even went on stage the night he lost his beloved mother, which he called the "hardest thing I've ever did in my life."
"If I didn't, I think I really, truly would have hurt myself. I couldn't take no more and I was looking anywhere I could go to get this pain out of me," Bradley said.
He thinks of her, he said, whenever he sings the title track of his new album, a cover of the black Sabbath song, "Changes."
And now, he is back on the road.
"Well, I have 147 (days) on this coming up now, but I love it. But I learned how to pace myself," Bradley said.
"Do you think you're working extra hard because this came so late?" Mason asked.
"Yes, because I want it. I ain't going to let it go," Bradley said.
Bradley's musical journey is also chronicled in the documentary, "Charles Bradley: Soul of America."
Thanks for reading CBS NEWS.
Create your free account or log in
for more features.