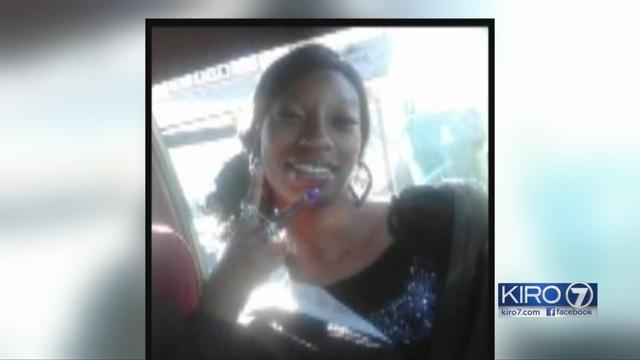 Pregnant woman shot dead by officers after police say she brandished knife
SEATTLE -- A 30-year-old woman who Seattle police say they shot and killed after she came after officers with a knife has been identified by relatives as Charleena Lyles, the Seattle Times reports.
Police spokesman Detective Mark Jamieson says the woman had called police to report a burglary Sunday morning. CBS affiliate KIRO reports Lyles was pregnant.
Police tell KIRO they dispatched two officers to the apartment because they knew Lyles, who had a criminal history, and were concerned for the officers' safety.
As the two officers responded to the woman's fourth-floor apartment near Magnuson Park in northeast Seattle, police say she came at the officers with a knife. In recently released audio of the shooting, officers can be heard yelling "Get back! Get back!" before shots ring out.
The Times reports that both officers fired their weapons. The woman was hit multiple times and died just inside the apartment.
Three children who were inside the apartment at the time were not injured and had been taken into protective custody.
"There's no reason for her to be shot in front of her babies," Monika Williams, Lyles' sister, told KIRO.
Family members tell the Times that the shooting was unnecessary and that race was a factor. The Seattle Police Department tells the Times that both officers are white.
Lyles' family said she had a history of mental illness but insisted she wasn't a threat.
"Why couldn't they have Tased her? They could have taken her down. I could have taken her down," Williams told the Times.
No officers were injured.
Thanks for reading CBS NEWS.
Create your free account or log in
for more features.