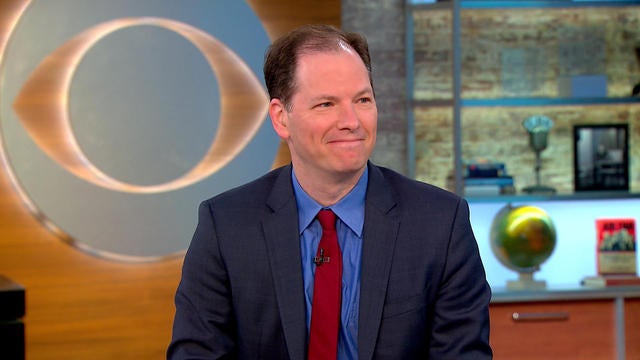 Changing your light bulb could help you sleep better
Changing your light bulbs could change your sleeping habits.
According to a new study, replacing regular light bulbs with a special bulb that emits less blue light could help you fall asleep faster.
More than a third of Americans say they don't get the recommended minimum of seven hours of sleep a night.
Michael Breus is a clinical psychologist and a specialist in sleep medicine. "Blue is bad for sleep," Breus told "CBS This Morning" on Thursday.
"So it turns out that there's a very particular wavelength of light that's blue and when it hits certain cells in your eye called melanopsin cells it tells them to turn off the melatonin faucet in your brain. Well, you kind of want that faucet on when you're falling asleep." Melatonin is a naturally-occurring hormone that helps regulate a person's sleep cycles.
Customized LED bulbs like the Good Night bulb selectively reduces blue light, boosting melatonin and reducing alertness.
In addition to light bulbs, apps like Flux and the Night Shift mode on the iPhone filter blue light out of the screen based on a timer.
"We really need to start thinking about light as medicine," Breus said. "Light, it affects all aspects of our health, it affects us in lots of different ways. You know, just like there's junk food I think there's junk light."
Thanks for reading CBS NEWS.
Create your free account or log in
for more features.