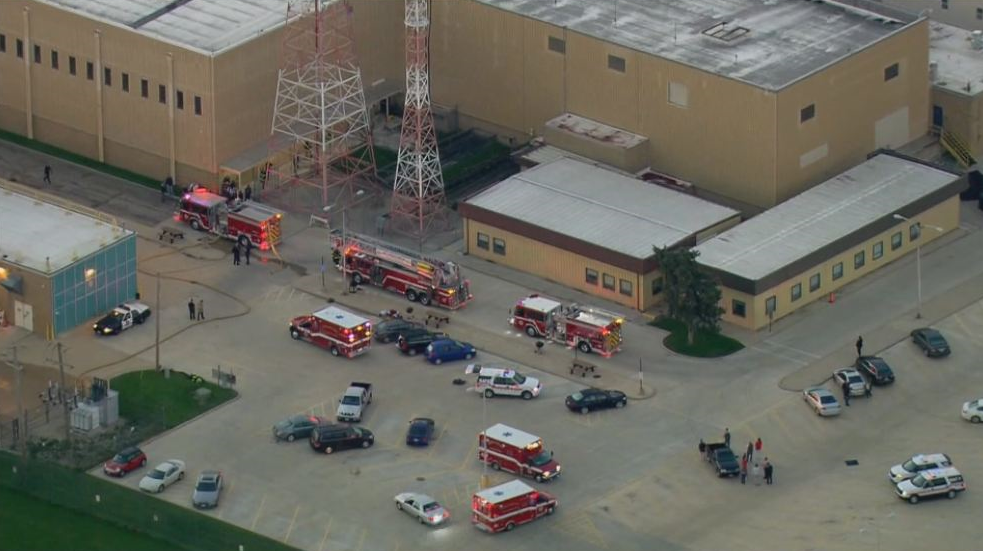 Challenge from fire could be FAA's biggest since 9/11
The FAA estimates it will take two weeks to fully replace the Chicago area air traffic control center computer system destroyed by a fire Friday.
In a statement Sunday, National Air Traffic Controllers Association President Paul Rinaldi said the days since Friday and ahead represent "one of the most challenging situations that air traffic controllers and other FAA employees have faced since 9/11."
In the meantime, controllers are working overtime to get passengers back on their scheduled flight plans.
Four days after the blaze, allegedly set by contract worker Brian Howard, destroyed the communications center at the critical air traffic control center outside Chicago, commercial aviation is still trying to regain its footing.
At Chicago's O'Hare Airport, more than 550 flights were cancelled Sunday, 700 flights nationwide.
The FAA says the arrivals and departures were only at 60 percent of a typical day out of O'Hare, and 75 percent at Midway.
In order to keep flights moving, air traffic control centers in Cleveland, Indianapolis, Kansas City and Minneapolis have taken over the Chicago center's responsibilities.
It's the FAA's approach to keeping the system working.
Ken Button of George Mason University says they are doing the best they can, given the circumstances.
"I think the rarity of these instances suggest that, if you have a duplicate system everywhere, the cost would be astronomical and just unacceptable," Button said.
Additional air traffic controllers have been brought in to monitor and direct arrivals and departures out of Chicago and neighboring airports.
Even though some of the major carriers say the beginning of the work week should bring fewer delays and cancellations, the cost has been adding up for the airlines.
Still, the incident is raising questions for the FAA.
"I think the question of allowing one man in (who was able to) do this damage is really a thing that has to be investigated closely afterwards," said Button.
That contract worker was found in the facility's basement with self-inflicted knife wounds, authorities say.
He is recovering from those injuries and faces a felony charge in the case.
Thanks for reading CBS NEWS.
Create your free account or log in
for more features.