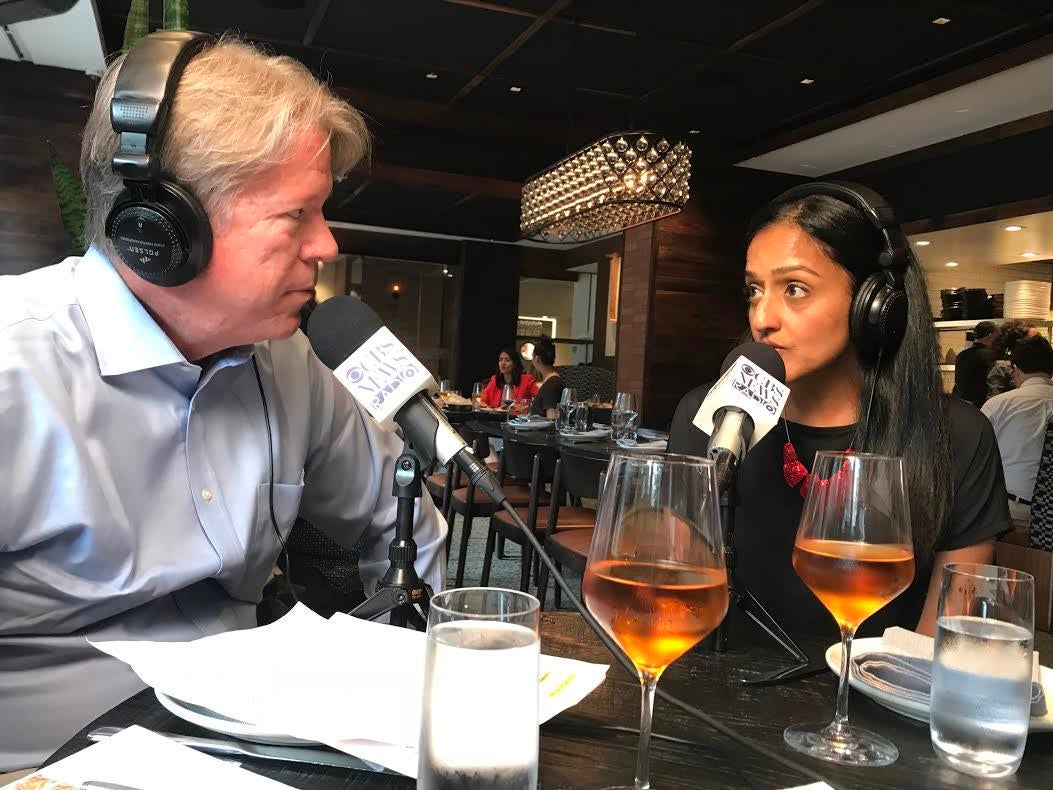 Census is "least sexy civil rights issue" with huge implications
The woman who led the Justice Department's Civil Rights division under Barack Obama is worried about the 2020 Census. It may be, as Vanita Gupta says, "one of the least sexy civil rights issues," but the Trump administration's plan to add a citizenship question is "an issue that is of really grave concern."
Gupta, now the president and CEO of the Leadership Conference on Civil and Human Rights, described the census as "so foundational to our democracy," in an interview with Major Garrett on "The Takeout" this week.
Commerce Secretary Wilbur Ross announced in March that the citizenship question would be included in the next census, prompting concern that immigrants and skeptical communities of color may choose not to respond out of fear that the government may use their information against them. Here's how the question would appear:
While there are laws to protect against using census data for enforcement purposes, and the data remains private for 72 years, "people don't have trust that this administration is going to follow the law," Gupta told Garrett.
Even though it is illegal to boycott the census, ultimately, the question may still lead to an undercount of these demographics.
"The ability of this administration to try to render certain communities invisible, because of the extraordinary chilling effect that the addition of this question will have on the census, is quite alarming," Gupta said.
Constitutionally mandated, the census is taken once every ten years. It is not only the basis for political apportionment, but also for the distribution of nearly $800 billion in federal funds. In order for this data to be accurate, Gupta emphasized that the census must count every person "regardless of background, status, and the like."
Since the Voting Rights Act was enacted in 1965, the census has not contained a citizenship status question. But White House Press Secretary Sarah Huckabee Sanders claimed at a press briefing in March that the question has been included since 1965, with the exception of 2010.
"That is false. She got that entirely wrong," Gupta said. "There has not been a citizenship question on the short-form of the census in the last 50 years."
In response to the Trump administration's decision to add the question, the bipartisan U.S. Conference of Mayors and 18 state attorneys general filed lawsuits to challenge its legality.
Documents turned over from the Justice Department as part of ongoing litigation have revealed that Attorney General Jeff Sessions, former White House Chief Strategist Steve Bannon and Kris Kobach, the former vice chairman of President Trump's now-disbanded Commission on Election Integrity, all pushed to include the question.
"Everyone knows that in the Trump administration, a citizenship question is just not benign," Gupta said. "There is nothing benign about it, and understanding that Steve Bannon was behind it, I think, only underscores the rather nefarious agenda behind the addition of this question."
For more of Major's conversation with Vanita Gupta, download "The Takeout" podcast on Apple Podcasts, Google Play, Stitcher, or Spotify. New episodes are available every Friday morning. Also, you can watch "The Takeout" on CBSN Friday and Saturday nights at 9pm ET/PT. For a full archive of "The Takeout" episodes, visit www.takeoutpodcast.com. And you can listen to "The Takeout" on select CBS News Radio affiliates (check your local listings).
Producers: Arden Farhi, Katiana Krawchenko and Jamie Benson
CBSN Production: Alex Zuckerman, Blair Guild and Eric Soussanin
Show email: TakeoutPodcast@cbsnews.com

Twitter: @TakeoutPodcast
Instagram: @TakeoutPodcast
Facebook: Facebook.com/TakeoutPodcast
Thanks for reading CBS NEWS.
Create your free account or log in
for more features.