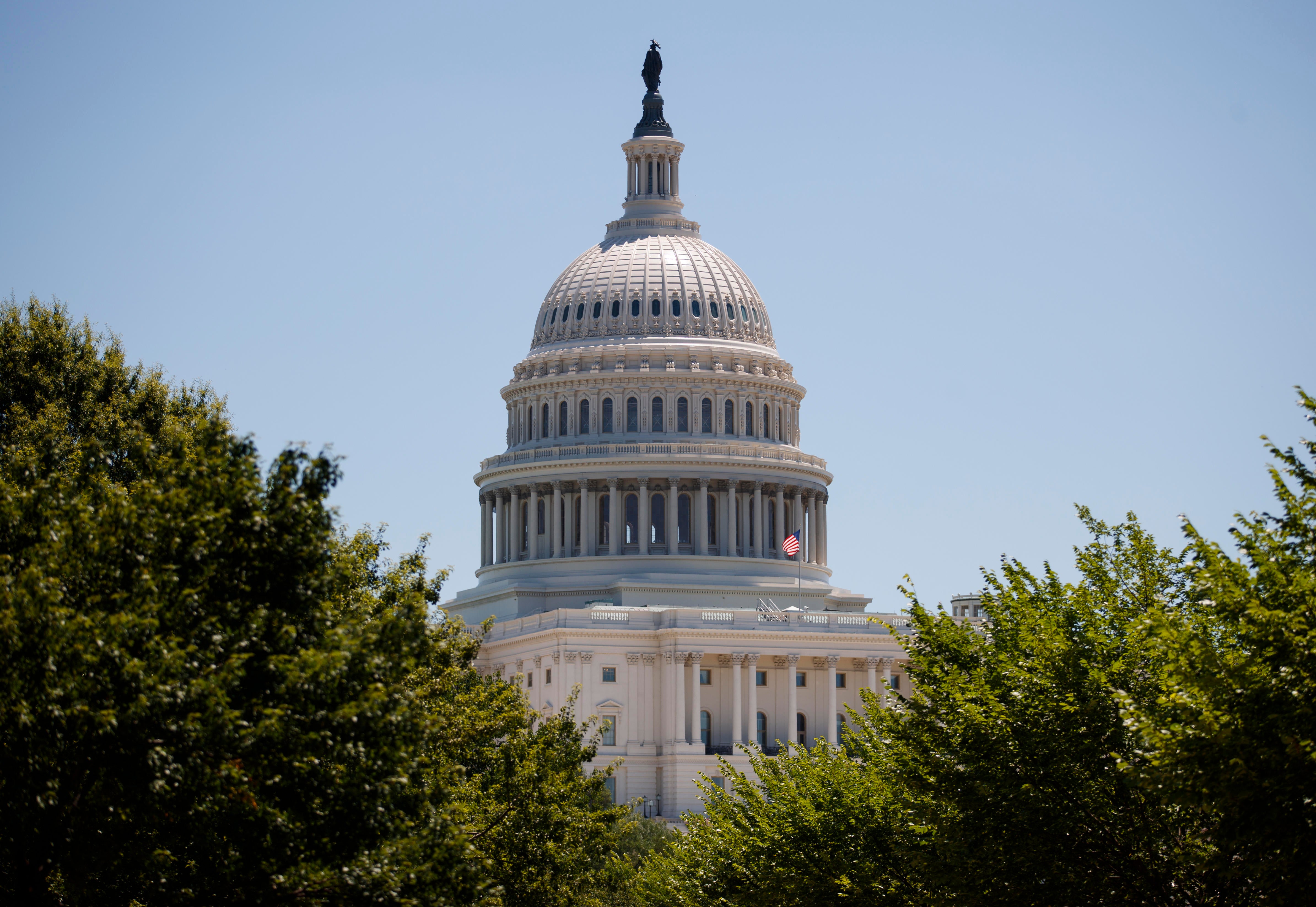 Democrats in stronger position to take the House: CBS News Battleground Tracker
By Kabir Khanna and Anthony Salvanto
Democrats have improved their standing in the fight for control of the House of Representatives. Our House model now shows the party poised to win 222 seats if the election were today, up from our estimate of 219 earlier this summer. The range on that estimate is plus or minus 11 seats, or 5% of House seats. It reflects the political reality that many contests are still toss-ups and that Republicans are still in a position to hold the House, if a less comfortable one. Even if Democrats' seat gains are in the double digits, there are plausible scenarios in which Republicans hang on to control.
We surveyed voters across 57 key districts in the race for the House, gauging their preferences and estimating each party's chances seat by seat. Donald Trump carried most of these districts in 2016; today, about 8 in 10 Trump voters support the Republican congressional candidate in their district. The rest mostly say they are not sure whom they would vote for – few choose the Democrat. Democrats' advantage may well dissipate if these predominantly conservative voters eventually come home to the GOP, as many initially reluctant Trump voters did in 2016.
Democrats appear to be hanging on to Hillary Clinton voters at a slightly greater rate – across these key districts, nearly 9 in 10 Clinton voters tell us they would vote Democratic again. Women undergird Democratic support, picking Democratic over Republican candidates by 12 points. Men prefer Republicans by 8 points, resulting in a big gender gap.
The battleground map has changed over the summer, with several races shifting in Democrats' favor. Democratic candidates have become more competitive in Republican-held seats around the country, many of which are open contests in heavily white districts that Trump carried in 2016. Several Republicans whom we did not previously consider vulnerable are now in danger of being voted out. And while Republicans' chances have improved in some districts, only a handful of Democratic seats that Republicans have a chance of winning remain in play.
Since control of the House is determined by elections in 435 individual districts, we take a seat-by-seat approach to our estimates. We sampled voters across all congressional districts in the country and oversampled districts that are competitive now or could get competitive this fall. Then we used a statistical model (using multilevel regression and poststratification) to combine whom voters told us they are supporting with district characteristics, such as demographics and past election results. We end up with an estimate of how many seats each party is likely to win, as well as a range of possible outcomes.
Our model also includes the possibility of a "blue wave" in which Democrats pick up more than 30 seats, easily winning control and running up the score. Keep in mind that our estimates reflect current conditions, as if the elections were today. With a few months to go until Election Day, the picture could certainly change.
---
Thanks for reading CBS NEWS.
Create your free account or log in
for more features.