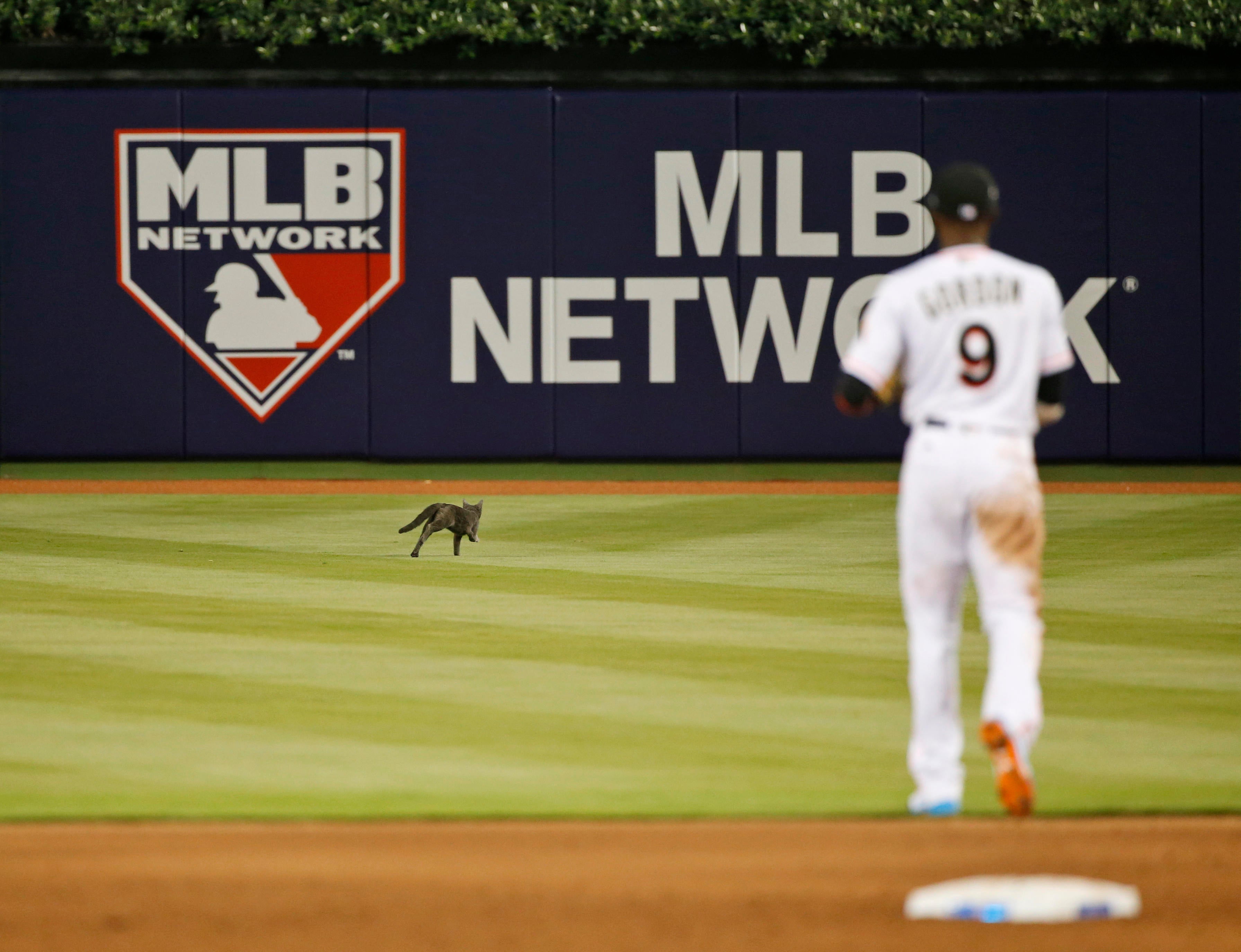 Cat scurries onto Marlins field, crawls into home run statue
MIAMI -- A gray cat scaled in the Marlins Park outfield Tuesday, causing a delay before the cat finding refuge in the home run statue and eventually escaping again.
Meanwhile, Marcell Ozuna homered twice and had a career-high six RBIs to help Miami win its home opener against the Atlanta Braves, 8-4.
Announced attendance was 36,519, and that didn't include a cat that ran onto the field midway through the game. It scurried along the outfield warning track, ran away from right fielder Giancarlo Stanton, crawled up the center field wall and then appeared to get stuck in the animatronic home run sculpture.
The Marlins' Twitter account gave the cat its own hashtage: #RallyCat.
Marlins president David Samson said if Ozuna had hit a third homer, the sculpture would not have been activated for fear of harming the cat.
"He stayed up there for four innings," said Ozuna, the Marlins' left fielder. "Every time I went on defense, I looked up there and the cat was hiding its head. I said, 'What are you doing up there?' In the last inning I didn't see it. I don't know where he went."
After the game, Marlins Park tweeted that the cat had escaped.
Ozuna said he didn't buy the notion the cat brought good luck.
"I detest cats," he said.
Thanks for reading CBS NEWS.
Create your free account or log in
for more features.