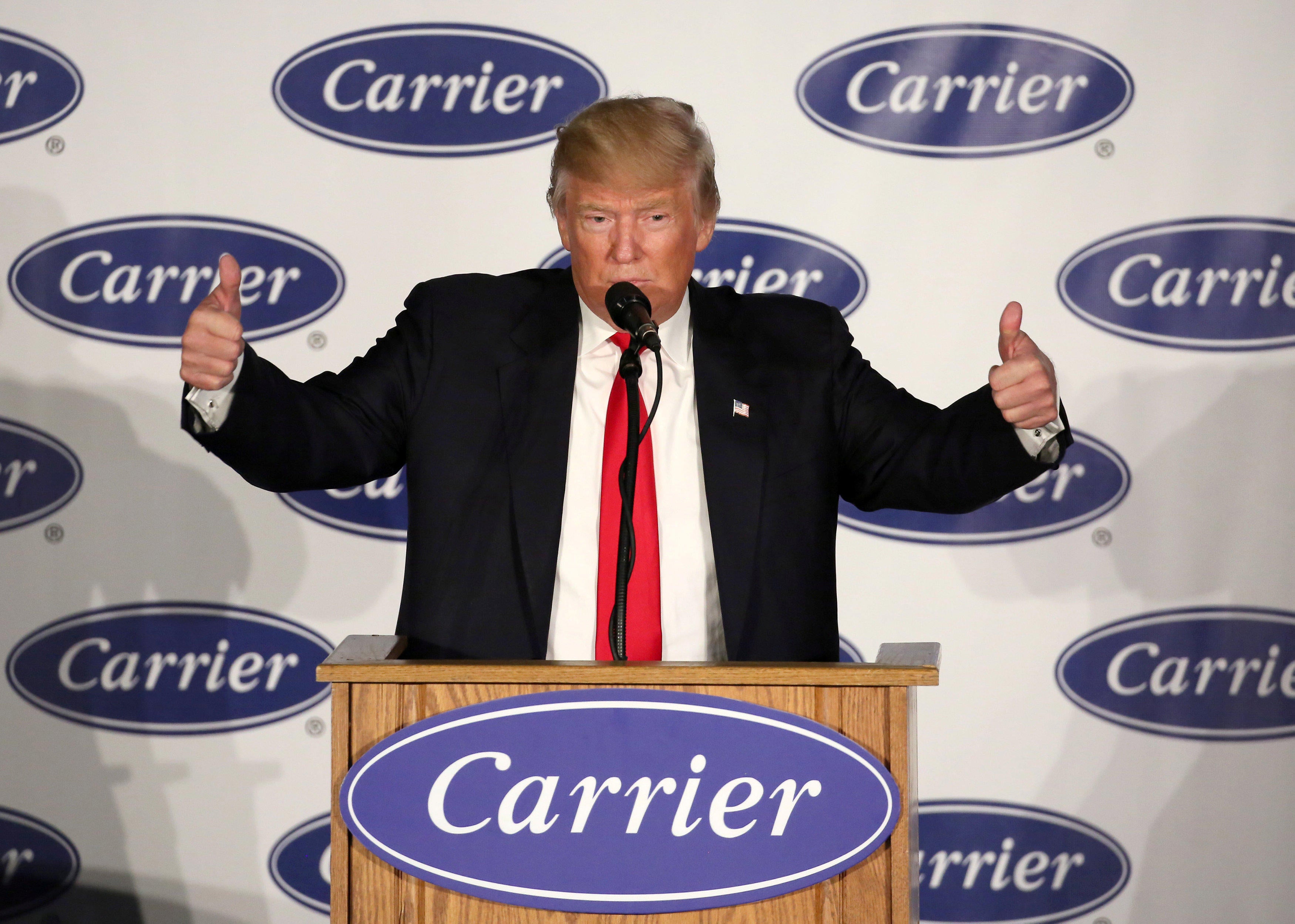 Carrier workers facing layoffs feel betrayed by Trump
INDIANAPOLIS -- A promise made before Christmas is fizzling before the Fourth of July.
In December, then-President-elect Trump told hundreds of workers at the Carrier manufacturing plant that he had worked out a deal to save their jobs.
But it's not working out that way. A steady downpour today did little to wash away the fact that the jobs of 600 union employees are going south.
"They're going to Monterrey, Mexico," said Robert James, president of the local union.
Reynolds said he felt betrayed, since Mr. Trump told workers during his December visit to the plant that 1,100 jobs would be saved.
"And by the way, that number is going to go up very substantially as they expand this area, this plant," Mr. Trump said. "So the 1,100 is going to be a minimum number."
Blasting companies for moving American jobs abroad was a feature of the Trump campaign, and saving the Carrier jobs was touted as a sign of Mr. Trump's bargaining prowess.
"You're going to have a good Christmas," he said at the plant.
But the truth is that 400 of the 1,100 jobs Mr. Trump mentioned were white-collar positions that were never going away.
Only 700 union jobs were saved. Six hundred others will be lost, and Carrier is not paying a price. The company actually received a $7 million incentive package from Indiana to keep the plant open with a reduced work force.
"That is what he said was not going to happen," James said. "That's what he told all of us."
"And a lot of these people voted for Mr. Trump" with the understanding that he would save their jobs, James added.
Duane Oreskovic voted for the president, and is among those losing their jobs.
"I liked this job. This was a job that I actually wanted to retire from," Oreskovic said. "It's not going to happen any more."
At the White House Friday, press secretary Sean Spicer said the job cuts here were long-planned and nothing new.
The first round of layoffs will take effect next month, and the second in December -- three days before Christmas.
Thanks for reading CBS NEWS.
Create your free account or log in
for more features.