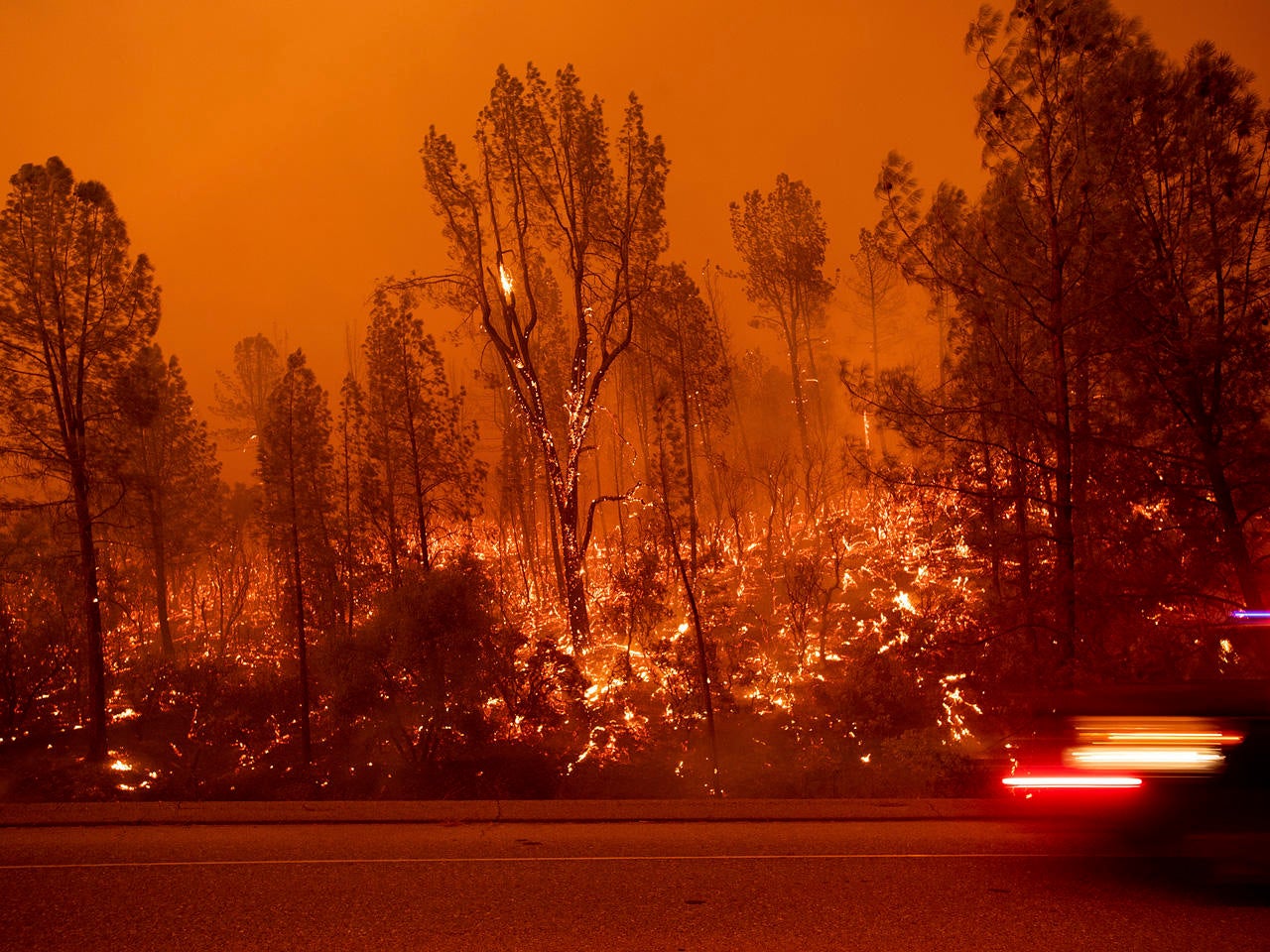 "Homes were exploding": Residents describe Carr Fire roaring through Northern California
REDDING, Calif. -- A deadly wildfire in Northern California has claimed the life of a firefighter and left three more injured. A man using a bulldozer to stop the fire from spreading has also died.
The fire exploded overnight, destroying dozens of homes. What was described as a wall of flames tore through two towns before it jumped the Sacramento River and reached the city of Redding.
Thousands were forced from their homes, and more are expected to be evacuated Friday night.
For firefighters, it was the worst-case scenario: extreme heat, bone dry brush and powerful shifting winds.
Residents had little warning as the fire roared through neighborhoods overnight. Those racing to evacuate found roads completely jammed amid thick smoke and towering flames.
Retired hotshot Tom Mahan helped save a friend's home, and still seemed in shock.
"Homes were exploding, cars were exploding and I have a wife and kids and I said, 'I better FaceTime my wife just in case,'" Mahan said. "I didn't let her know why I was doing it but I wanted to see her face one more time."
Amid all the debris, some homes were completely intact.
"They say it was like a 'fire tornado,'" said Chris Corona, one man who lives in the area.
On Friday, Corona returned to sift through what was left.
"This was my house since I was born," he said, getting emotional.
Thanks for reading CBS NEWS.
Create your free account or log in
for more features.